Eyebrow Sculpting At Miss Tram Why Free Support Up to 1 Year?
Miss Tram - Natural Beauty Center eyebrow sculpting scam? You will feel cheated by yourself because we will make you a brand new eyebrow shape, you will not be able to believe your eyes with that perfection? Not only that, you also get 1 year of free eyebrow miles here. So what is the truth about this story, please let's find out together!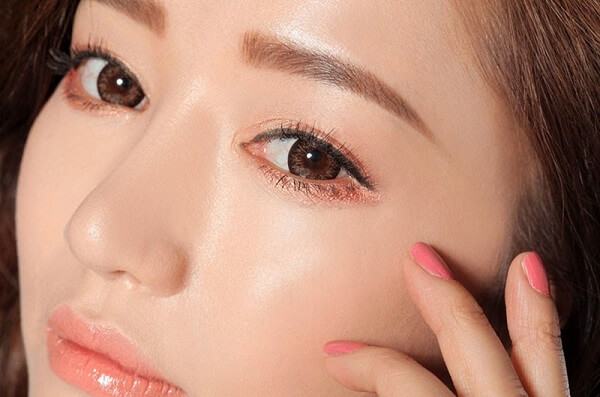 Why does eyebrow sculpting at Miss Tram have a free support period of up to 1 year?
This is one of the questions from customers when they come to Miss Tram - Natural Beauty Center. Our difference compared to other cosmetic facilities is in the mode of customer care like family members. You need to know that eyebrows are a place that is likely to change over time (fall or grow).
For fastidious customers, even a single "non-standard" eyebrow will not eat or sleep. Not to mention doing some odd jobs and charging extra money, the costs incurred are so high that many women save money and are apprehensive.
We understand how you feel, so within 1 year from the date of eyebrow sculpting, if something makes you feel dissatisfied or unsatisfied with even a small detail as you want it to be. If you want to add more eyebrows or adjust the color to suit your skin and hair color better, just go to Miss Tram - Natural Beauty Center to edit an unlimited number of times and of course absolutely free!
Miss Tram - Natural Beauty Center: beauty paradise of women
We carry the mission of giving natural beauty to women to be more confident and beautiful every day. Therefore, the goal of Miss Tram - Natural Beauty Center wants to be:
1. Always listen to customers' opinions
In addition to bringing satisfaction to our customers, we also put the criterion of "listening to customers' opinions" on the top to find a better, more suitable consulting direction, not following the trend or attracting customers. to make a profit. Especially the two top services of Miss Tram - Natural Beauty Center which are eyebrow sculpting and eyebrow tattooing, which are popular with many women.
2. Top beauty technology
With many years of experience in the beauty industry in general and cosmetic tattoo spray in particular, we always want to send our customers the most modern and advanced technologies such as:
The quality of the ink is clearly sourced from Germany and the US, completely from natural herbs without chemicals harmful to health.

The ink is durable for 3-5 years, does not oxidize, and does not show color.

The procedure does not cause skin damage, does not need to be abstained and does not take much time to rest ... and above all it is the cost that is suitable for all customers when coming to Miss Tram - Natural Beauty Center.
3. Professional and experienced team
Miss Tram - Natural Beauty Center is confident to be one of the leading prestigious beauty salons, gathering the best, highly skilled and experienced professionals. In particular, the professionals are always dedicated to their profession to serve customers in the best way!
4. Always improve service in the best way
With a 1-year exclusive support policy – ​​After experiencing the service you love at Miss Tram - Natural Beauty Center, we always give our best support if you want to adjust the color or shape of your eyebrows as you like within 1 year. year and above all it is 100% Free unlimited number of times.
5. The team takes care of customers enthusiastically
The customer care team of Miss Tram - Natural Beauty Center is "invested" the most to always make "please come - please go". We will always be with you from the beginning to the end of the service. Miss Tram is committed to bringing you the most comfort and satisfaction when coming to us.
The above information hopefully has been able to help readers have more basis to learn and consider whether to sculpt eyebrows at Miss Tram - Natural Beauty Center. In case if you want to learn more specifically, you can directly go to 590/E4 Cach Mang Thang 8, Ward 11, District 3, City. Ho Chi Minh City (Opposite Le Thi Rieng Park) Please consult your doctor for specific advice on your eyebrow condition and how to choose the most suitable color for you!
Miss Tram Natural Beauty Center - Beauty but must be natural.
Miss Tram - Natural Beauty Center
Hotline: 1900 7018
Mobile: 0899 194 519
See More About News – Beauty Secrets By Miss Tram - Natural Beauty Center:
Lip SculptureIs it the same as Eyebrow Sculpture?
How To Make 3D - 6D - 8D - 9D Eyebrows Different