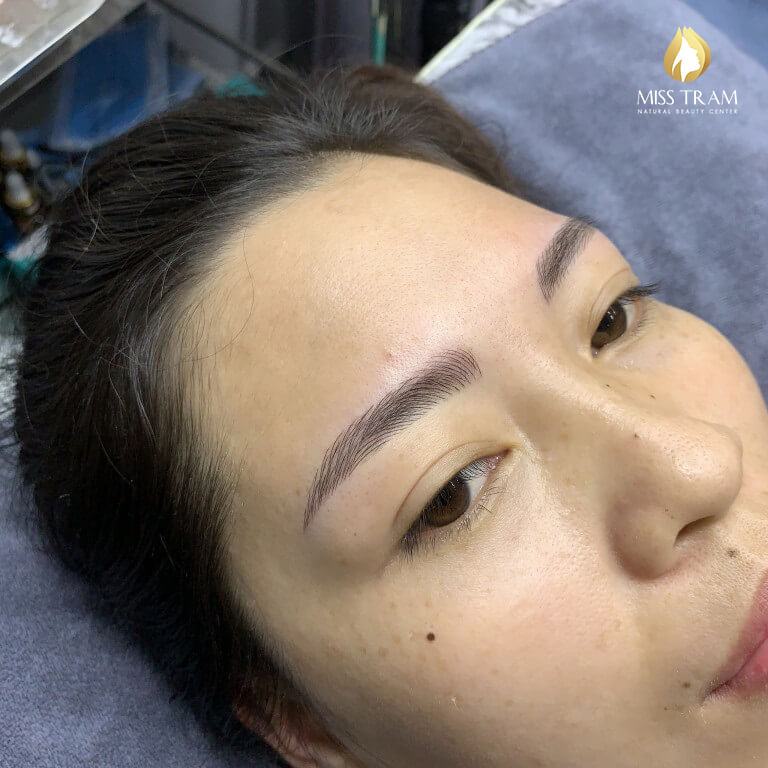 Miss Tram's expert embarked on beautifying Lan's eyebrows after the two sides had spent time discussing and consulting.
In fact, her eyebrows are sparse, especially in the tail, so the shape of her eyebrows is not clear and suitable. She chose sculpting, partly because of her research, partly because she saw the advantages that experts had explained and analyzed before doing it.
The result is exactly as I hoped when the new eyebrows are natural and clear. Isn't that great, people!
See More Other Articles:
Sculpting And Spraying Ombre Eyebrows For Sister Dew
Treating Dark Spots And Spraying Queen Lips For Sister Chau
Sculpture Combined Spray Shading Cushioning Ink Beads Between Eyebrows For Ms. Tram
Actual Results Customers At Miss Tram Spa
Miss Tram Natural Beauty Center - Beauty but must be natural.
Miss Tram - Natural Beauty Center
Hotline: 1900 7018
Mobile: 0899 194 519