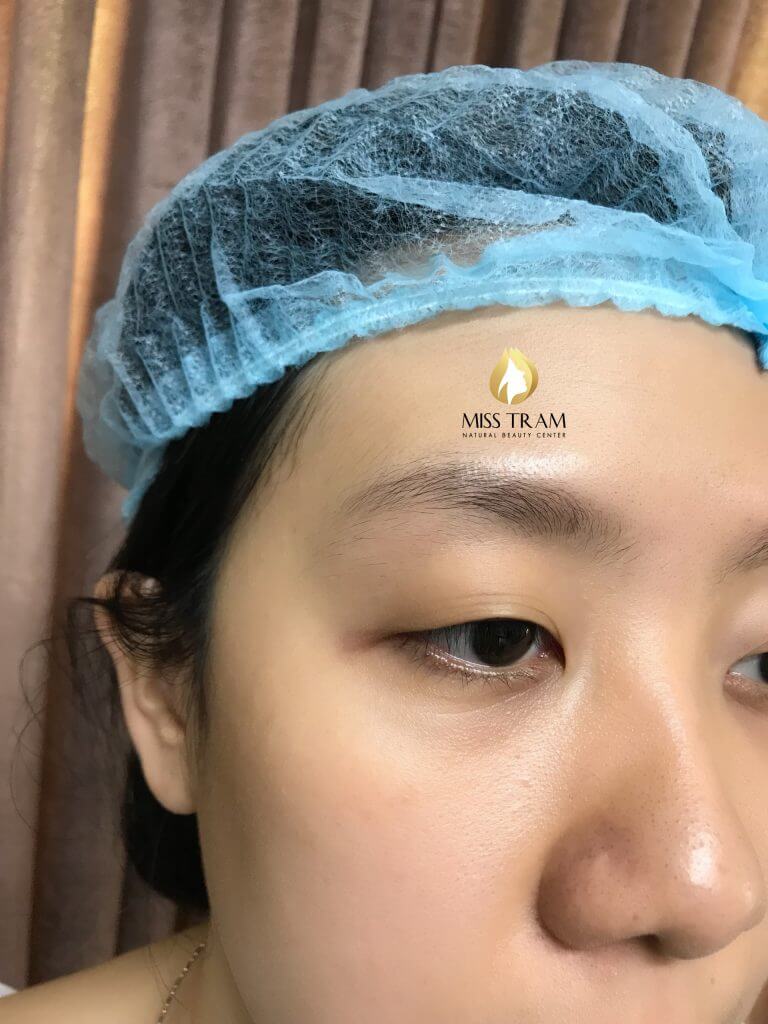 Vy's eyebrows are inherently fibrous but still a bit messy, leading to the condition that the eyebrow shape is not beautiful.
Vy's case is just one of thousands of eyebrow correction and beautification cases that experts at Miss Tram have performed. Therefore, it is not difficult to recreate the shape and start "refurbishing" these eyebrows thanks to the method of sculpting with natural fibers.
This method will help Ms. Vy own a more uniform and clear eyebrow and at the same time keep her natural eyebrows without being stiff.
See More Other Articles:
Result of Queen's Eyebrow Sculpture for Miss Loan at Miss Tram Natural Beauty Center
Sculpting Her Eyebrows For Ms. Huong With Queen Ink Lines At Miss Tram
Sculpting eyebrows for Anh Thang Using Natural Herbal Ink at Miss Tram Natural Beauty Center
Actual Customer Results At MissTram Spa
Miss Tram Natural Beauty Center - Beauty but must be natural.
Hotline: 1900 7018
Mobile: 0899 194 519