Containing beneficial nutritional ingredients, honey can help you get rid of dark spots without having to use cosmetics. However, do you know how to create a mask with honey that effectively treats dark spots?
Beauty Uses Of Honey
The main ingredients in honey will include Fructose, Glucose, water, Vitamins B2, B3, B6, B9, C) and minerals such as Calcium, Iron, Magnesium, Phosphorus, Potassium, Sodium, Zinc, etc. Antioxidants….
Depending on the type of honey, the percentage of nutrients will be completely different. The researchers found that honey made by bees that only take nectar from a single flower (farm bees) is not as rich in vitamins and minerals as honey that feeds on many species of flowers (wild bees).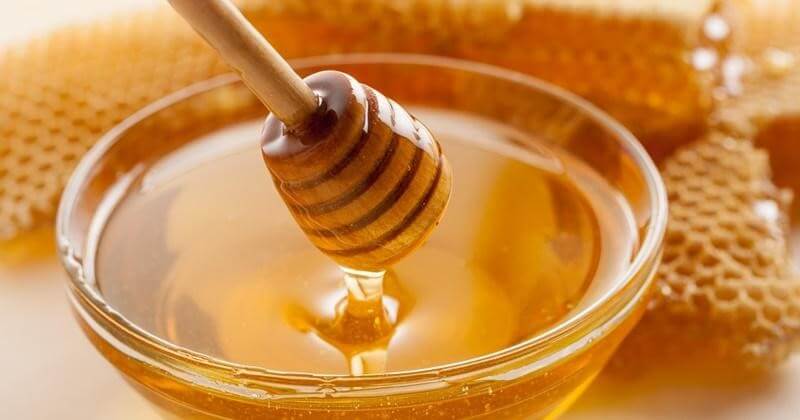 Therefore, when using honey to promote health or beauty, experts recommend using pure wild honey. But wild honey can be poisoned by bees sucking the nectar of poisonous flowers. To be able to use honey safely, you need to buy it from a reputable facility that has conducted toxicology tests and ensures the purity of the honey's composition.
Here are a few honey mask recipes that can help you speed up dark spots on your face.
3 Simple, Easy-to-Make Honey Masks
1. Honey and Lemon Mask
The high content of citric acid in lemon juice is used to treat acne very effectively. Thanks to this acid, the dark spots left by acne or tanned skin will be healed, the skin surface will be fuller and smoother. While the group of vitamins and minerals in honey promote the ability to promote collagen production for the skin.
Therefore, the combination of these two ingredients will help you get a mask to fight dark spots in just a few weeks of regular use.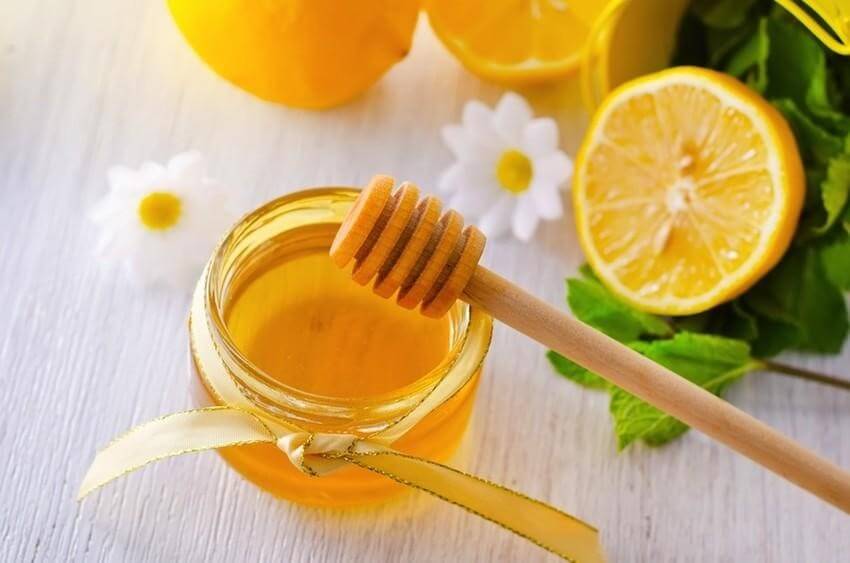 Mask recipe:
Mix 1 teaspoon of raw honey with 1/2 teaspoon of lemon juice. Wash your face thoroughly with warm water, apply the mixture just created on the face, gently massage for 20 minutes and then rinse with cold water. You will feel the disappearance of dark spots after 4 weeks of application.
>>> Related posts: Facial Mask For Oily Skin – Oily skin always needs special care, if oily skin has acne, what mask should I use? Refer to 4 natural dark mask recipes that are good for oily skin.

2. Honey and tomato juice mask
Tomatoes contain Lycopene, a powerful antioxidant that protects the skin from the sun and makes your skin less sensitive to UV rays (one of the causes of wrinkles in the skin). If combined with honey has moisturizing and anti-inflammatory properties, it will form a mask to help you accelerate dark spots on your face.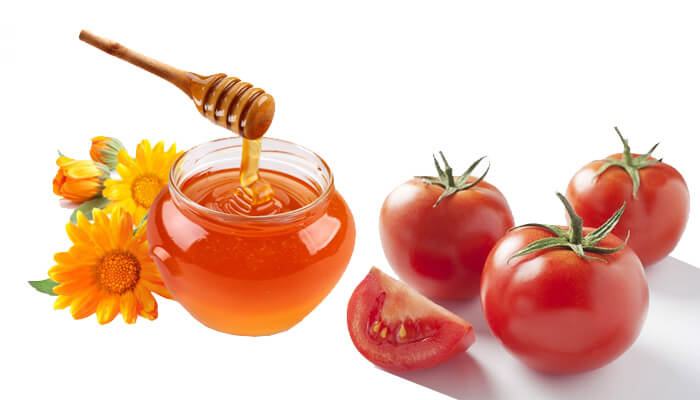 Mask recipe:
Use 1/2 ripe tomato and mix well with 1 tablespoon of honey until you get a smooth paste. Apply this mixture on your face. Massage gently for a few minutes and then leave it for 15 minutes to allow the mixture to penetrate deeply into the skin. Then rinse with cold water. With this mask recipe you should do it at least 3 times per week to get the best results.
3. Honey and ripe banana mask
Your skin will be instantly hydrated, soft and smooth thanks to the banana mask rich in Potassium and Vitamin A, and when combined with honey to promote strong antibacterial properties, it will form a mask that significantly improves skin condition. , helps skin bright, full of vitality and always healthy.
Mask recipe:
You just need to mix honey with 1 ripe banana according to the formula 1:1 into a homogeneous mixture. Apply this mixture on your face after you have washed it thoroughly and keep it for 20 minutes. Then wash your face with cold water to remove any residue on the skin.
Also you can refer to some Natural skin whitening mask used by many women. Hope you are succesful.
See More About News – Beauty Secrets By Miss Tram - Natural Beauty Center:
Coconut Oil: Is Oil But Can Care For Oily Skin
What Causes Wrinkled Neck Skin And How To Fix It
3 Olive Oil Oily Skin Care Secrets
Review Top Skin Care Products