Melasma and freckles It is always a headache for many women. Although they do not affect health, these skin conditions detract from the youthful appearance and confidence on the face. In particular, melasma and freckles are difficult to remove without using the right treatment method.
So, which objects are most susceptible to melasma and freckles? And how to prevent them? Let's find out through the following article of Miss Tram - Natural Beauty Center ok
List of Subjects susceptible to Melasma Attacks
1. Postpartum women, women over 30 years old and women in perimenopause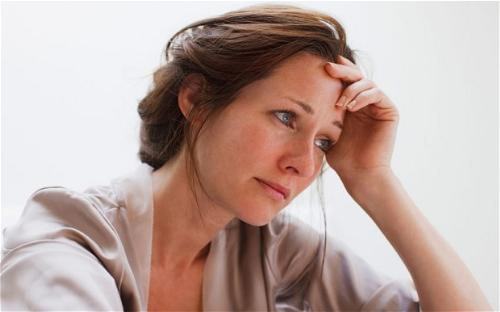 Postpartum women, women over 30 years old and women in the perimenopausal period are the most frequent subjects of hormone deficiency. The lack of stable production and maintenance of the hormone estrogen can have a huge impact on health. Not only that, this endocrine disorder is the main cause of changing skin pigmentation, causing features such as melasma, dark spots, freckles and accelerating the skin aging process.
According to statistics, the majority of women with melasma and freckles are after the age of 30. In particular, women after giving birth, in the perimenopausal period are always on the list of subjects most susceptible to melasma today. (Refer to how dark spots after birth trị The most effective are shared from insiders).
2. People who are often exposed to the sun
Surely every beauty believer knows how dangerous the sun is to the health of the skin. This is the leading cause of skin pigmentation, freckles, acne and worst, skin cancer.
Regular exposure to the sun will stimulate the body to secrete a large amount of melanin to protect the skin. When melanin pigment is overproduced, it will be unevenly distributed – this is the cause of skin pigmentation.
Therefore, people who are often exposed to the sun or move a lot on the street are always among the top subjects prone to pigmentation and freckles. (Explore more the recipe for the mask to treat melasma and freckles safest and most effective).
3. People with unhealthy diets and activities –
For women who regularly diet, have a poor diet or an unhealthy diet will have a very bad effect on the health of their skin. When the body does not have enough nutrients to supply the skin, the skin's resistance will be weakened, the skin becomes sensitive to external harmful agents and is very susceptible to melasma and freckles attack.
Besides, staying up late, lack of sleep often also seriously affects the skin. A poor quality sleep not only causes the skin to lose elasticity, dull skin but also causes the body to be stressed, stimulates the secretion of melanin to darken the skin and easily form melasma.
In particular, for those who often use electronic devices such as phones and computers in the dark, the "chance" of being visited by melasma and freckles is very high. Because not only the skin is directly affected by radiation rays, but the amount of heat emitted from electronic devices is also very large, promoting the body to produce melanin, making the skin dull and quickly appear melasma. blackhead. (Reveal Skin care tips after burning freckles not reproduced properly).
4. People who often abuse cosmetics
The abuse of improper or inappropriate skin care cosmetics will make the skin weakened, irritated, more susceptible to sunburn and more prone to oxidation. This does not cause melasma directly, but it is an indirect cause that makes melasma appear more and more serious.
Therefore, you need to understand what your skin needs and what products are most suitable for using skin care cosmetics effectively.
5. The most effective way to prevent and remove melasma and freckles
Melasma and freckles are difficult to remove, but very easy to prevent. Just take care and protect the skin properly from the inside out to keep a healthy and even skin tone. Miss Tram would like to review the notes in skin care:
Always use sunscreen every day, even on winter days.

A nutritious meal plan and a healthy lifestyle. Especially, for women at risk of hormone deficiency, it is necessary to compensate for the lack of hormone with functional products.

Choose care products and cosmetics carefully, avoid overuse of cosmetics to lead to unfortunate consequences.
If your skin has been attacked by melasma and freckles, in addition to the above skin care notes, you need to choose appropriate treatment methods. According to dermatologists, laser removal of melasma and freckles is the safest, fastest and most thorough treatment method.
Coming to Miss Tram, you will be examined by experts and given a suitable treatment regimen for your skin condition. The melasma treatment process here is also carried out closed, ensuring absolute safety under the skilled skills of experienced professionals, bringing the most peace of mind to customers.
Also, with YAG Laser technology - One of the most modern melasma removal technologies, the melanin pigments will be gradually destroyed and eliminated after each treatment. Therefore, the condition of melasma on your skin will be treated at the root, providing a long-lasting effect, preventing the formation of melasma again.
The above are the share of Miss Tram - Natural Beauty Center about Subjects prone to pigmentation, freckles attack Best. In order to effectively protect the skin, in addition to basic skin care steps, you need to pay attention to protective shielding and diet - daily activities. If you are unlucky enough to be attacked by melasma and freckles, please contact Miss Tram VietNam. With a team of experienced professionals, you will receive dedicated advice and give the best treatment. Wish you always have a good skin!
See More About News – Beauty Secrets By Miss Tram - Natural Beauty Center:
Tips for Effective Anti-Aging Skin For Winter Days
How To Treat Melasma Effectively With Betel Leaves
Should I Treat Acne With Coconut Oil?
Review Top Skin Care Products