Tet is a time when people temporarily put aside the worries in life to enjoy a good time with family and friends. This is also the time when women are comfortable to beautify and express themselves.
In addition to changing hairstyles and clothes, changing việc lipstick color is something that many women need to prepare for the coming winter days. Because not only is this the ideal time to express yourself, but this is also an opportunity for women to change their everyday style. So what lipstick color will be popular this Tet? Let's find out through the article of Miss Tram - Natural Beauty Center .
Check Out The Lipstick Colors That Will Be Popular During Tet

1. Earthy red color
Red earth has been an outstanding lipstick since 2018, continues to storm in 2019 and has not cooled down yet. Although not as vibrant as other red lipstick colors, this lipstick color helps to give girls a luxurious, attractive look and adds charm to luscious lips.
The strength that makes many women love this lipstick color is its skin lightening effect (especially suitable for dark-skinned girls). Therefore, when applying red lipstick, you don't need too much makeup.
Not only suitable for dark-skinned girls, red is also an interesting lipstick color for white girls to add to their lipstick collection.
>>> Related Articles: Tips to choose lipstick color for dark lips Best.
2.

Earth pink
In 2020, it is predicted that earthy pink color will take the throne, becoming a new trend of young people who are passionate about cosmetics and beauty. Earthy pink lipstick makes women's lips fuller, more attractive and attractive. At the same time, it is not too "glaring" like red, orange or pink lipstick colors.
In general, the earthy pink lipstick color is not picky about skin color and skin tone. It is also very easy to combine with many different makeup styles such as going to a party or walking on the street. Even if you don't wear makeup, you can still use it.
3. Wine Red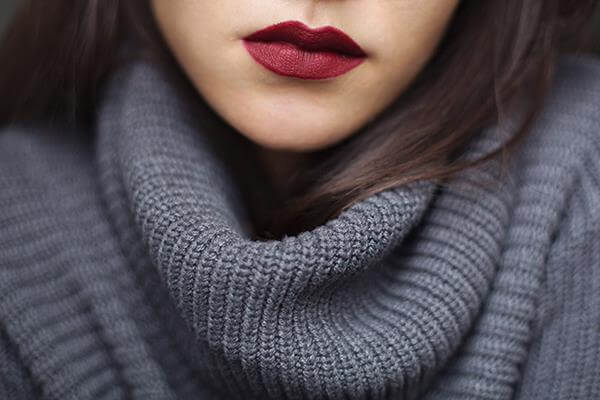 A good candidate for the upcoming Tet holiday cannot fail to mention wine red lipstick. This is one of the lipstick colors of a deep, classic tone, creating a strange attraction for users. This lipstick color helps girls look much more mysterious, luxurious and trendy on chilly days.
Although it looks difficult to choose skin color, but wine red lipstick is not as difficult to use as many people think. Because they can be combined with many different makeup styles.
In particular, if you like Korean or European-American makeup, this is the ideal color tone to help you complete your look.
4. Orange red
Orange-red lipstick is a beautiful lipstick color that is very popular among young people today – and shows no signs of cooling off in the upcoming Tet holidays. This is an easy-to-use lipstick color, loved by many girls because it is suitable for all skin tones, skin tones and increases the youthfulness and personality on the face.
Red-orange color is suitable for all occasions from going to school, going out or going to work. So surely every girl needs to have with her a red-orange lipstick to wear every day.
>>> Related Articles: Update Makeup trends will be crowned this year now on.
5. Plum red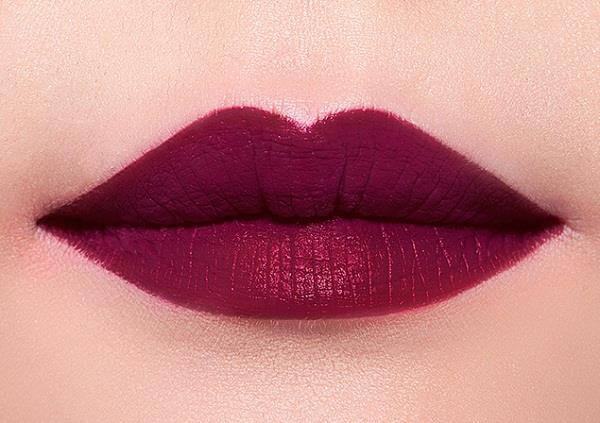 The color is almost like wine red, but the plum red lipstick has a cooler shade – making the girls look much more mysterious and special. In particular, on cold days, this lipstick color will help you stand out with a "quality" style that is equally charming and loving.
This lipstick color is not too picky for girls who know how to wear makeup. Choose smoky eye makeup, dark brown eyebrows, and sur tone to help your face be the most harmonious and attractive.
6. Coral color
Coral pink lipstick is one of the perfect choices of girls who follow a youthful and fresh style. This lipstick color helps highlight the face without too much makeup.
Although most suitable for summer days, but with the fresh atmosphere of spring, this lipstick color is extremely "suitable" for young girls.
7. Earthy orange color
Earthy orange, also known as nude orange, is simply understood as an orange tone but mixed with a bit of earthy brown. In recent years, it has always been one of the top choices of beauty believers.
Earthy orange color is suitable for almost any skin tone, not too picky as many people think. Not only exuding charm and fashion, but if you know how to makeup, this is one of the lipstick colors that help you stand out no less than a celebrity.
8. Brick red
Not too prominent like traditional red lipstick tone, not too deep like earth red. Brick red lipstick wobbles many girls by highlighting the charm, hotness and a little bit of romance on the face.
Not too picky skin, brick red lipstick color is suitable for all skin tones, especially neutral skin and white skin is more prominent.
In particular, with the intersection between modern and classic, this lipstick color is very suitable for girls who love retro or vintage style.
Lipstick is an inseparable object of women. Not only a beauty cosmetic, lipsticks also help girls express their style as well as their aesthetic taste. So, on the upcoming Tet holidays, prepare yourself with your favorite lipsticks to confidently express your personality. Hope this article will help you choose a suitable lipstick color. Miss Tram - Natural Beauty Center Wishing you always the most beautiful and shining!
See More About News – Beauty Secrets By Miss Tram Natural Beauty Center:
The Secret to Proper Skin Care for Women Turning 30
If you have changed the vitreous, will eyebrow tattooing be affected?