Professional Eyelash Extension Makeup IN MISS TRAM NATURAL BEAUTY CENTER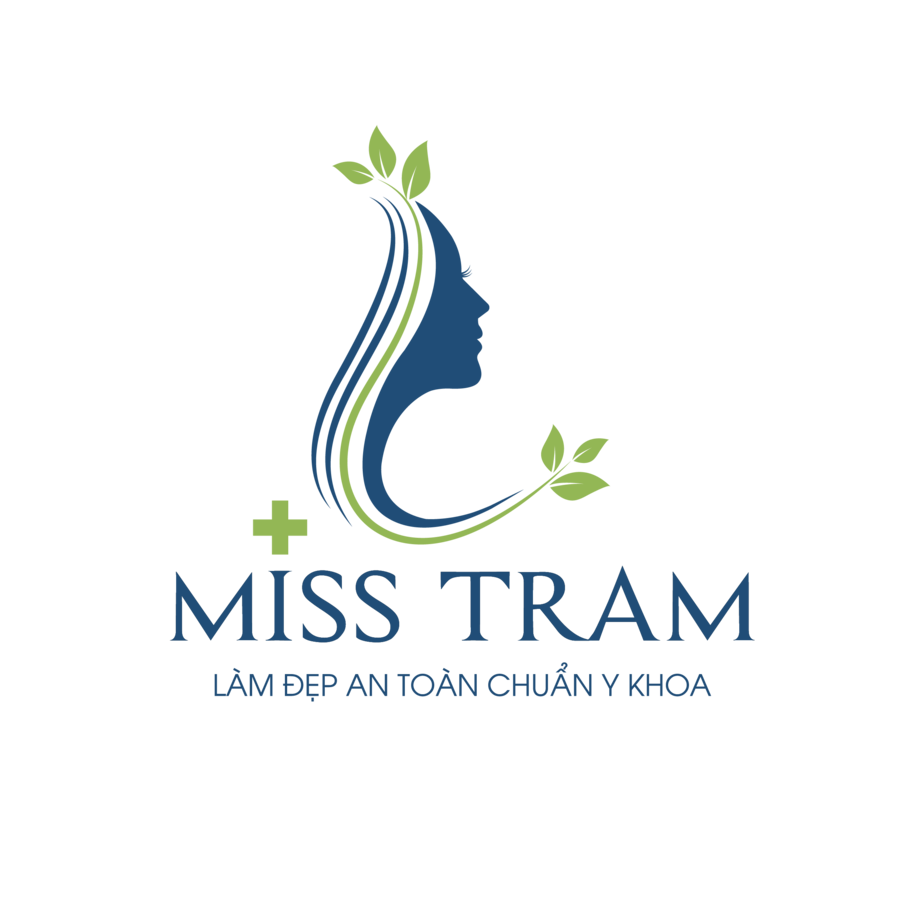 No need to spend a lot of time applying makeup or applying mascara, our girlfriends are still confident to have beautiful eyes and long, curved lashes when using natural eyelash extension technology at Miss Tram - Natural Beauty Center.
Miss Tram understands that, any small mistake that takes place in the eyelash extension process can leave serious damage to your eyes and real eyelashes.
Therefore, every step is taken care of by us carefully, providing perfect results with high safety.
Eyelash extensions or long eyelashes at Miss Tram - Natural Beauty Center apply advanced Japanese technology, commit to 5 criteria:
IS NOT pinned to the skin
IS NOT stinging eyes
IS NOT cause uncomfortable itching
IS NOT real eyelash loss
IS NOT Takes a lot of customer time
Before proceeding, the experts of Miss Tram VietNam will advise you to choose the style of eyelash extensions that suits your face and preferences.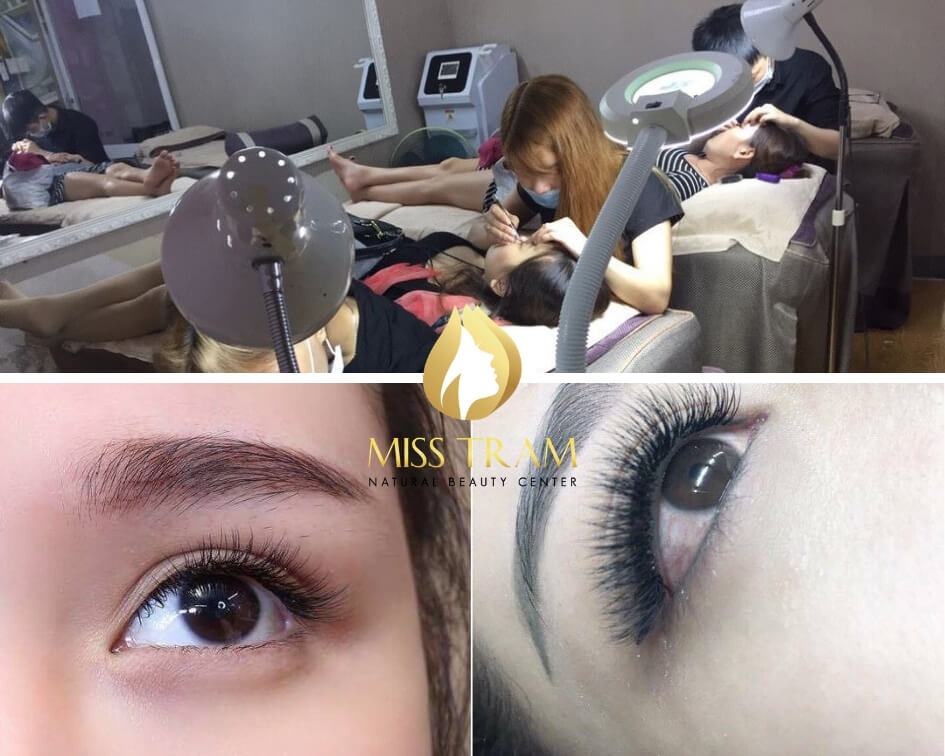 Miss Tram is currently very famous with 2 standard Japanese eyelash extensions, including:
Angel 3D silk eyelash extensions (round eyes): This style helps the eyes become sparkling, round, and most natural. Angel eyelash extensions are considered suitable for all types of eyes.
Sexy black rose eyelash extensions (Sexy): This style is suitable for girls who love sharp beauty and personality.
With the tail of the eye longer than the head, the black rose eyelash extension technology will create an extremely seductive eye, impressing the opposite person at first sight.
ADVANTAGES WHEN JOINING NATURAL BEAUTY CENTER AT MISS TRAM NATURAL BEAUTY CENTER
Miss Tram - Natural Beauty Center is one of the eyelash extension addresses that is highly appreciated for its safety and perfect natural beauty.
Using the service at Miss Tram, customers will surely be satisfied because we possess many outstanding advantages:
Applying modern eyelash extensions technology, the most delicate and natural Japanese style

Eyelash technology is suitable for all subjects: office sisters, housewives, students or those who have short, thin and light lashes

Experienced team of experts, follow the most professional process

The process is fast, comfortable and most comfortable

Silk yarn Imported 100% genuine Korean, meet the safety during use

Reasonable cost, many attractive incentive programs

Long-term warranty

Experience luxurious and classy Spa space

The thoughtful and dedicated service from the talented and talented staff
Miss Tram - Natural Beauty Center is committed to bringing you long, natural, and striking eyelashes with attractive beauty to confidently appear anywhere.
Now, you no longer have to spend a lot of time on makeup every day and still have a radiant look.
"The eyes are the windows to the soul"
Spend less time taking care of and adorning this window frame, you will feel more loving life, more confident to conquer the great things in life.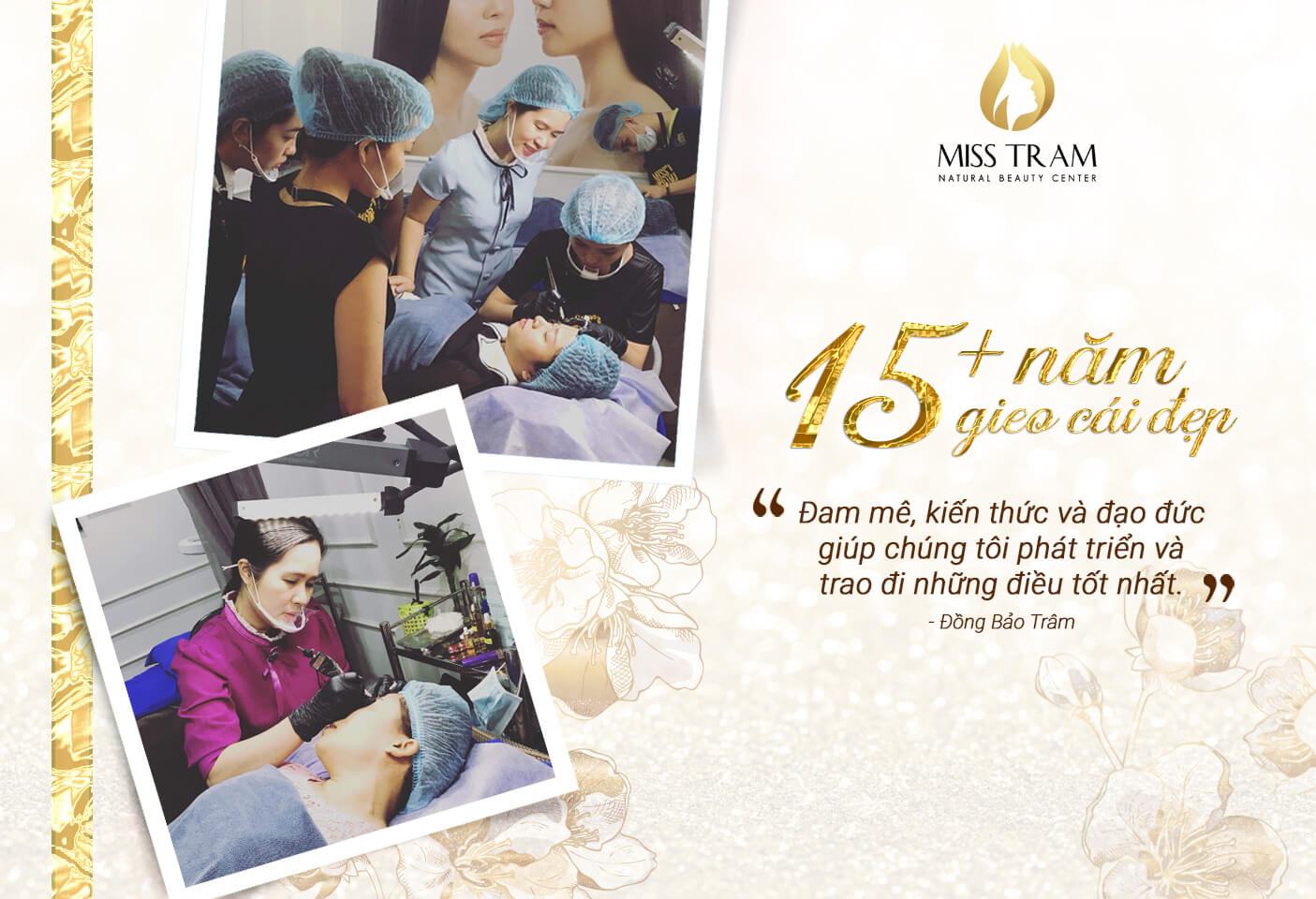 Miss Tram - Natural Beauty Center always ready to serve you. If you have any questions about technology or want to book an eyelash extension appointment at Miss Tram, please quickly contact us via hotline 1900 7018