Acne scars make the skin look rough and unsightly and it is difficult to cover this defect even with makeup. So many people go to spas and beauty salons for treatment pitted scars acne with advanced and modern methods to regain smooth, shiny skin.
For the definitive and effective treatment of acne scars, choosing the right reputable - quality facility - regularly renewing technology is extremely important. The following article reviews TOP 7 Address to treat pitted acne scars in District 9 For your reference, let's explore!
1
Smile Spa
Smile Spa is a small beauty salon but has received a lot of positive feedback from customers in District 9 about its acne scar treatment service. The unit owns a team of skilled staff, proficient in using modern machines throughout the treatment process.
Smile Spa fades - removes acne scars by means of a needle roller that penetrates deep into the dermis of the skin. After the course of treatment, the unit is committed to erasing the scar, not re-occurring due to eradicating the root of the scar.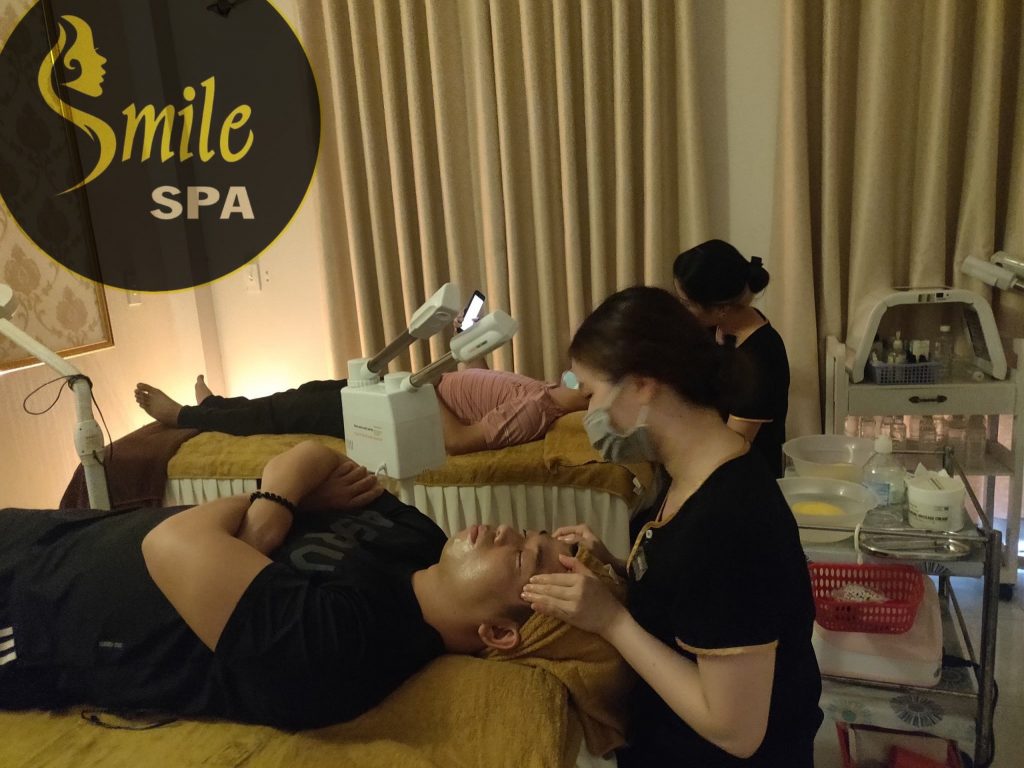 Address: 404 Le Van Viet, Tang Nhon Phu A Ward, District 9, City. HCM.
2
Guu Spa
Guu Spa provides pitted scar treatment method Acne with PRP NEW 2.0 has the ability to clean scars, rejuvenate skin and fade stretch marks. This therapy helps to increase the production of strong and strong elastin and collagen from the inside for smooth, elastic skin.
Advantages when treating acne scars at Guu Spa:
Suitable for all body types and skin types.

The scar treatment process is short, painless and takes time to heal.

Thoroughly remove large and small concave scars left by acne.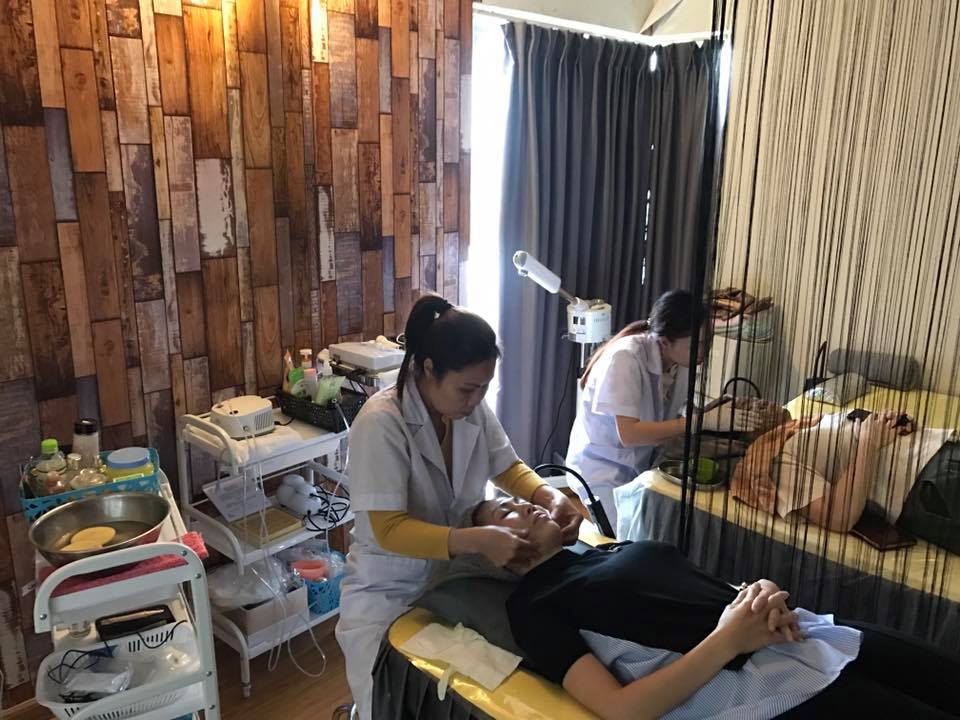 Address: 44D Khang Dien Mega Village, Vo Chi Cong Street, Phu Huu Ward, District 9, City. HCM.
3
Hasaki Clinic & Spa
Hasaki Clinic & Spa brings a medical standard, safe and effective acne scar treatment process to customers. Depending on the condition of acne, customers are consulted with the appropriate treatment plan.
Advantages of acne treatment at Hasaki Clinic & Spa:
Use genuine treatment products, clear origin.

Clean, pitted, smooth, shiny skin.

Does not cause pain, swelling or irritation.

Completely treat pitted scars at the root, do not recur.
Address: 94 Le Van Viet, Hiep Phu Ward, District 9, Ho Chi Minh City.
4
Thanh Xuan Spa
Operating under the motto "naturally beautiful, safe and sustainable", Thanh Xuan Spa provides customers with effective - fast - safe acne scar treatment services.
The acne scar treatment process is outlined and performed based on the customer's skin condition, applying advanced and modern technology. The skin after the treatment is completely clean, smooth, and does not recur. Moreover, Thanh Xuan Spa also supports guests to take care of and care for their skin so that the skin becomes more shiny, rosy and smooth.
Address: 116 Nguyen Van Tang, Long Thanh My, District 9, HCMC.
5
My Ngoc Spa
My Ngoc Spa applies the leading fractional CO2 laser technology, capable of removing heavy pitted scars and perennial pitted scars thoroughly.
Strengths of My Ngoc Spa:
Successfully treated pitted scars for thousands of customers, experienced in dealing with a variety of scar conditions.

We have a team of highly qualified and experienced medical professionals.

Open and relaxing space.
Address: 38 Duong Dinh Hoi, Phuoc Long B Ward, District 9, Ho Chi Minh City.
6
Spa Tam An
If you are looking for a reputable acne scar treatment address in District 9, you cannot ignore Tam An spa. Applying the diamond serum micro-needle method, Tam An spa offers a safe and effective treatment for pitted scars. In addition to treating the root, removing scars thoroughly, this method also supports fading dark spots after acne, returning smooth and shiny skin.
Address: 33 Ngo Quyen, Hiep Phu, District 9, HCMC.
7
Miss Tram - Natural Beauty Center: Prestige Acne Scar Treatment Address in Ho Chi Minh
Miss Tram - Natural Beauty Center specializes in providing Effective acne scar treatment service - fast - safe in Ho Chi Minh City. Flexible in using and combining many methods, we confidently accept treatment of all pitted scars from new and small scars to perennial scars, large scars.
Scar treatments at Miss Tram - Natural Beauty Center:
Fractional CO2 laser treatment of pitted scars.

Treat pitted scars with Nonmetal Stem Cells.

Treatment of pitted scars by method Scar Bottom Removal.

Reasons why customers should choose to treat acne scars at MissTram - Natural Beauty Center:

Scar treatment is tailored to the client's skin condition.

The treatment requires no downtime, is painless and non-invasive.

The skin is checked regularly before - during - after the scar treatment process.

The price of acne scar treatment service is competitive, suitable for the pocket of many target groups.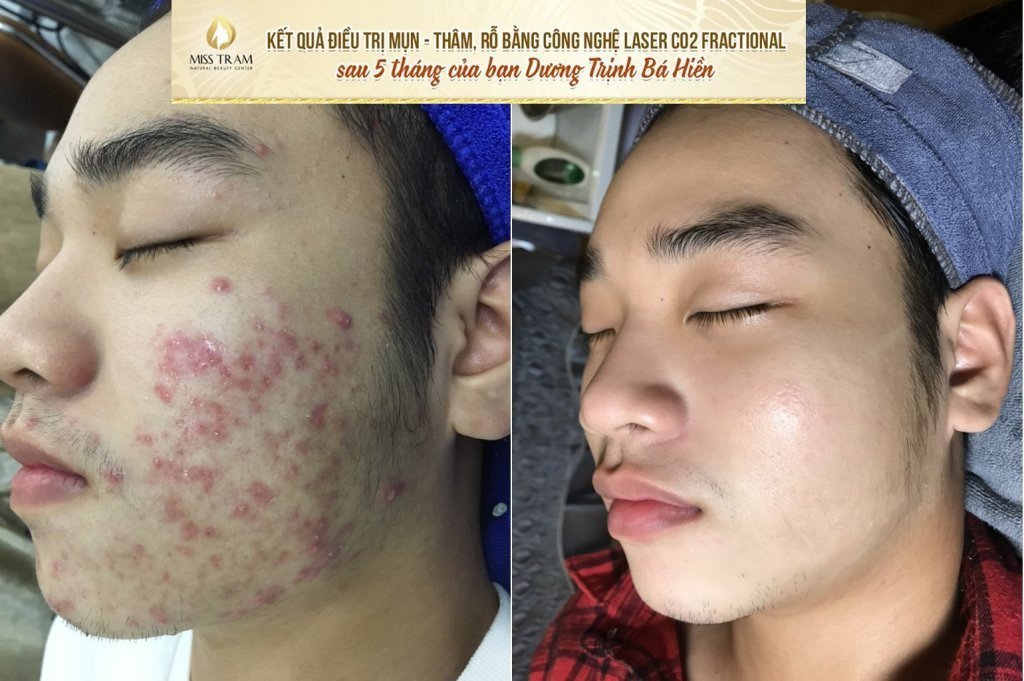 Discover more details about Long-term acne scar treatment service Miss Tram.
Hope to synthesize TOP Address to treat pitted acne scars in District 9 will be helpful to you in choosing a treatment facility. Wish you have clear, acne-free, smooth, shiny skin!