Skin Care Sunscreen Dabo White Sunblock Cream SPF 50 PA+++ is a product from Dabo – a major Korean cosmetic brand. This product is produced according to the exclusive sunscreen technology from sunblock, which helps to nourish and protect the skin from the famous harmful UV rays.
With this post Miss Tram VietNam Will review in detail about Dabo White Sunblock Cream SPF 50 PA+++ Let's see how good my sun protection is.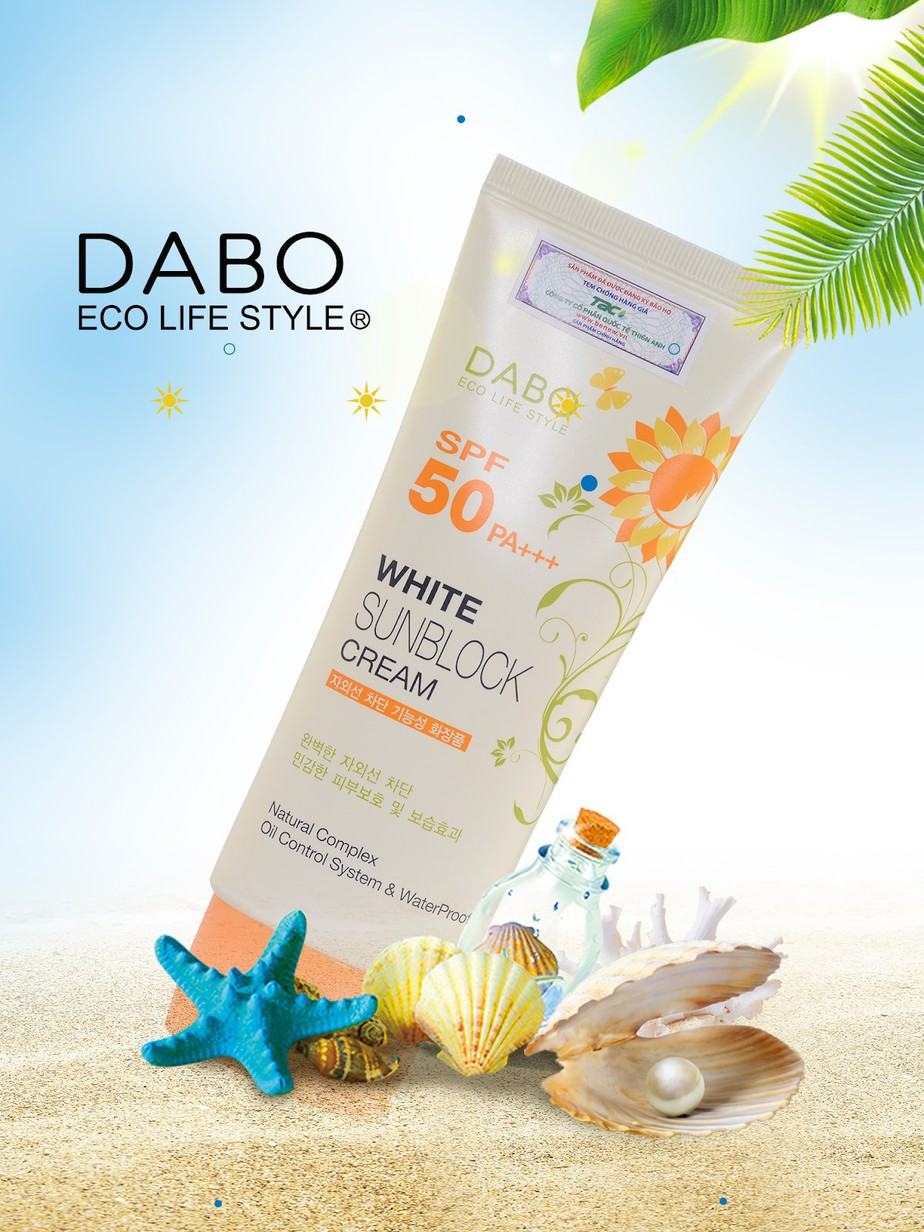 PRODUCT INFORMATION

Product's name

DABO White sunblock cream SPF 50

Trending

Dabo

Origin

Korean

Thành phần

Ethylhexyl methowycinnamate, titanium dioxide, 1,3-butylene glycol, 4-methylbenzylidene camphor, dicaprylyl carbonate, beeswax, cetearyl alcohol, polyglyceryl-3 methylglucose distearate, stearyl alcohol, caprylic/capric triglyceride, glyceryl stearate.

Uses

Protect your skin from sun damage, harmful UVA and UVB rays.

Prevent skin cancer, skin aging, freckles, melasma, darkening and blackening caused by sunburn.

Has good oil control.

Contains moisture and nourishes the skin, especially good for people with dry skin, combination skin.

Reference price:
VND XNX ( Prices listed at Dabo's official website at the moment)
Currently, on the market, there are many fake products of poor quality, so remember to carefully review the product before buying to avoid damaging your skin.
Besides, you can buy genuine products at Dabo's official website or buy at licensed dealers of the brand or through reputable e-commerce sites such as Tiki, Lazada, Shopee, Sendo, etc. Adayroi.
Dabo White Sunblock Cream SPF 50 PA+++ Is it good?
About product design
+ This sunscreen is produced in the form of a plastic tube, a rotating cap and a capacity of 70ml.
The product label is designed with eye-catching design with the main color being white with a prominent yellow sunflower to help show the optimal sun protection of the product.
+ The body of the tube and the paper box are printed with all information about the product such as: product name, brand name, sun protection index, ingredients, uses, preservation, ... printed in Korean, the box part The paper is also designed in sync with the cream tube.
About the efficiency of use
+ Dabo White Sunblock Cream is a physical sunscreen."sunblock", has an extremely high sun protection index that prevents UV rays from reaching the skin and helps protect the skin against the risk of darkening, sunburn, and effectively preventing skin cancer.
With plant-based sunflower extract and benign ingredients, Skin-friendly, non-irritating Helps nourish skin to become brighter and smoother.
+ This product has a paste form and mild fragrance feel relaxed when using. The cream is not shiny so when apply very sparingly, capacity up to 70ml can comfortably use for face and body.
+ When using cream Absorbs very quickly, not sticky, soft cream, easy to spread and capable good oil control Does not cause skin dryness or allergies. Natural cream color, makes skin smoother and more ruddy, not white like chemical sunscreen lines.
User Reviews
Some user reviews of Sunscreen Lotion Dabo White Sunblock Cream SPF 50 PA+++ on Tiki: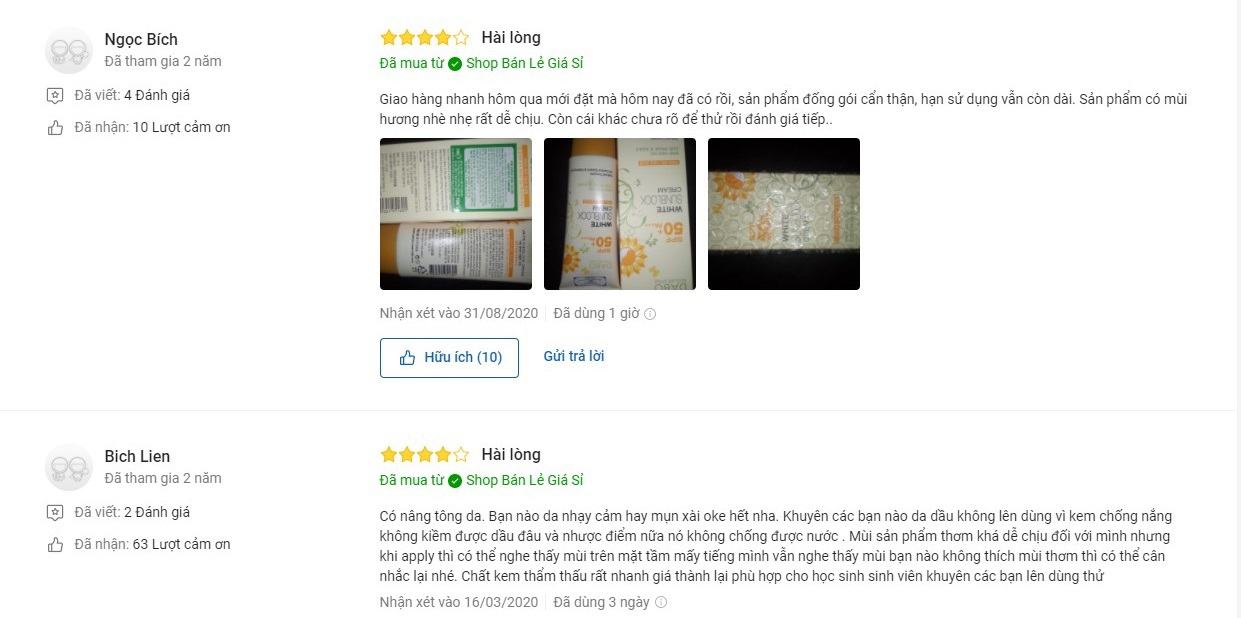 Target User
Products with benign ingredients, do not cause dry skin, skin irritation, do not contain sunscreen so suitable for all skin types. In particular, those with dry skin, oily skin or sensitive skin can use it.
How to use Dabo White Sunblock Cream SPF 50 PA+++
Wash face and pat dry.

Take an appropriate amount of cream, spread evenly on the face, gently massage for faster absorption.

It is recommended to apply the cream about 25-30 minutes before sun exposure.
If you are often exposed to the sun or water, you should apply 2-3 times every 8 hours to ensure the effectiveness of the sunscreen.
Overall Rating:
Skin Care Sunscreen Dabo White Sunblock Cream SPF 50 PA+++ High sun protection and moisturizing properties. This product is easy to use, the quality is relatively stable and the price is affordable for students.
Note:
Do not apply cream on open wounds.

Do not apply when the skin is allergic, dermatitis.

Avoid contact with eyes.

Keep out of reach of CHILDREN.
Thank you for reading all of this cosmetic reviewHopefully, the above information will help you choose the right sunscreen product to protect your skin.