Question:
Hello Miss Tram - Natural Beauty Center, my face is combination skin, the T-zone is very uneven in color, looking at my face, the 2 areas of light and dark appear clearly. In addition, my skin is prone to acne, especially under the chin and forehead. Please help me to fix this situation! Thank you very much!
(Thu Trang – 24 years old – HCMC)
Reply:
Hello Thu Trang, Miss Tram - Natural Beauty Center is very happy when you are interested in the beauty advice column as well as boldly send questions for answers. With your question, we would like to answer the following questions:
Just like other skin types (oily skin , and dry skin), the main cause of combination skin is genetic factors, inherited from parents. Besides, the abuse of cleaning products with strong cleansing properties causes skin damage, produces more oil in the T-zone but causes dryness in areas where the oil and water balance on the skin. is different. Therefore, uneven skin tone in the T-zone is inevitable. (Explore more What causes uneven skin tone? to know how to prevent)
How to fix uneven skin tone you can't ignore
The best way to take care of uneven, lifeless skin is to prevent the increase of melanin under the skin and fade the dark spots, freckles that have been formed on the face. You should:
Use sunscreen when going out
Not only with uneven skin tone, you should apply sunscreen to your skin before going out to protect your skin from ultraviolet rays, the effects of sun and dirt.
Exfoliate regularly
Exfoliating regularly also helps to avoid uneven skin tone. When you abuse makeup and use too much cosmetics will cause pores to clog. From there, sebum will accumulate to form acne and for a long time not squeezing will lead to darkening, the skin loses its color. Exfoliating helps the skin to be clean, soft, smooth, shiny, bright skin, increases elasticity and slows down the skin aging process. You should only exfoliate about 2 times a week to avoid skin erosion.
Establish a reasonable diet and lifestyle
Besides, we must keep the skin balanced and full of nutrients. You should use lotions in liquid form so that the skin is easily absorbed. Every week you can use natural masks with mild detergents such as cucumbers, tomatoes, bananas ... to cover your face and limit staying up late, stress so your skin can rest.
Here are some tips to help treat uneven skin tone in the T-zone effectively:
Fix uneven skin tone with aloe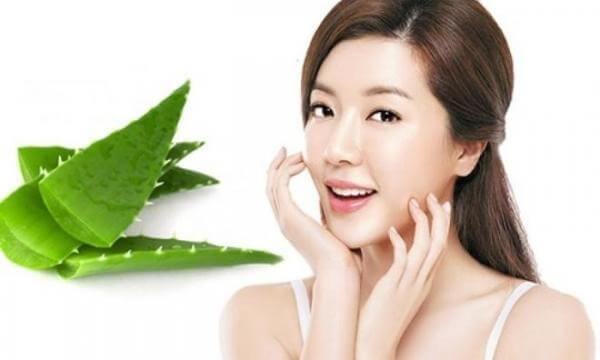 Aloe vera gel contains essence that helps to hydrate and soothe dry skin. Use aloe vera gel to apply directly to uneven skin tone. Massage the face for about 2-3 minutes so that the skin is absorbed by the aloe vera gel and then leave it on the face for at least 20-30 minutes. Then rinse off with warm water.
Maintain this method 2-3 times a day, you will feel the skin color is significantly improved, the skin is also softer, no more acne.
Treat uneven skin tone with vitamin E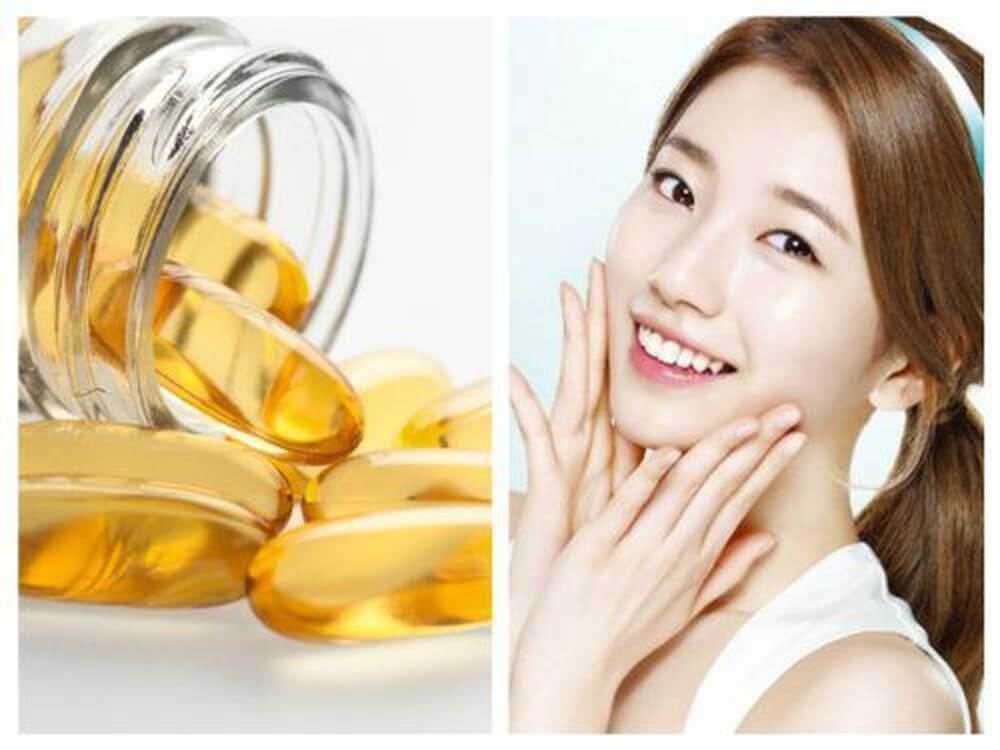 Among many vitamins, vitamin E is the one that has the ability to quickly and effectively lighten the skin, especially it can erase the dark spots on your skin. Not only that, vitamin E is also a great antioxidant, improving the damage caused by UV rays on the skin.
Doing: you extract 1–2 vitamin E capsules and add 1 teaspoon of castor oil mix well. Then before going to bed you will apply to the uneven skin tone, leave it overnight and wash it off in the morning when you wake up. Using this method every day, your skin will have many positive changes.
Here are the causes as well as ways to fix uneven skin tone. Hope you have gained more knowledge to equip yourself. Wish you have a smooth and bright skin always happy!
See More The Troubleshooting Other Miss Tram - Natural Beauty Center:
Does Mole Removal Leave Scars?
Is Miss Tram's Long-Term Dark Circles Treatment Good