|Q&A|| If the skin is darkened because of acne, which treatment method should be applied?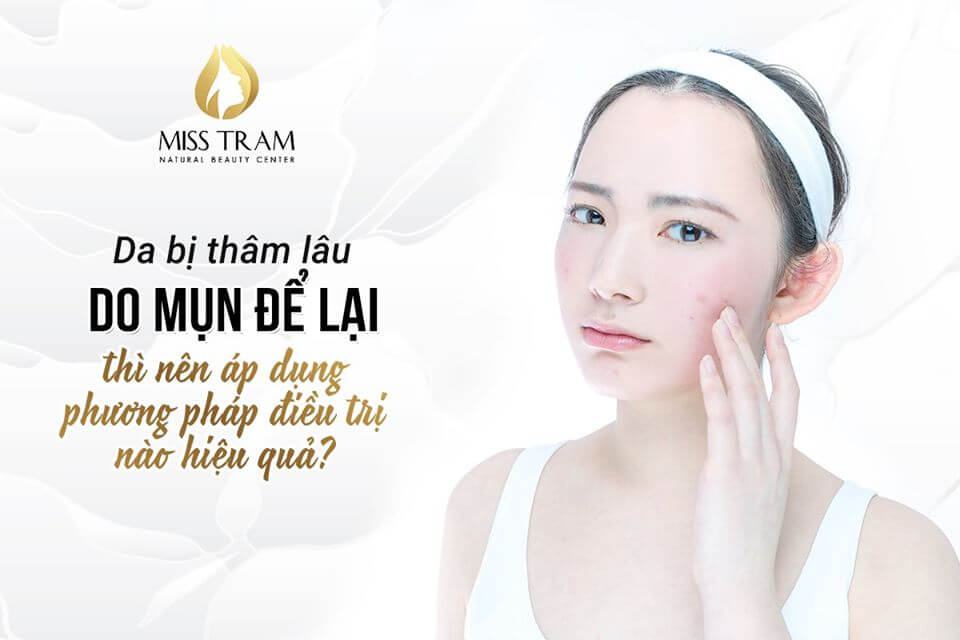 Miss Tram feels quite lucky to have "charm" to meet so many customers with really "AWESOME" skin because it's shiny, smooth and full of life. However, from time to time, some acne spots appear and leave "persistent" dark spots on the skin that they do not know how to handle.
By the way, Miss Tram will advise on how to remove them faster in today's article!
First, the cause of the appearance of bruises is:
+ Dark spots are the result of an imbalance of fibrous tissue in the healing process after acne. Melanin pigments are stimulated and overproduced, forming dark spots on the skin.
+ Squeeze acne incorrectly, skin hygiene is not guaranteed, leading to affected wounds that easily form bruises.
– Acne scars are not easy to disappear in a day or two, but will depend on skin condition, location, depth of depth, care regimen… Sometimes, it is also difficult to determine the exact time that acne scars disappear.
In this case, Miss Tram advises that you can choose high-tech acne treatments such as Green Laser/ Blue Light, Oxygen Jet Technology, Laser CO2 Fractional … helps easily control acne as soon as it forms, preventing the condition of leaving bruises on the skin. Moreover, these methods improve skin condition quite quickly and save money for customers.
If you want to be consulted more about the process and use of each of the above methods, you can book an appointment right away with the Specialist at Miss Tram!
-------
Don't hesitate to call HOTLINE 1900 7018 for advice on all your questions about the service.
With Miss Tram - Natural Beauty Center Some Questions Answered Other:
Share About How Long Can Eyelash Extensions Keep
Which Method Is Best Rated Today
How to Handle Yellow Eyebrows Due to Removal?
Review Top Skin Care Products