To get a natural curled eyelashes instead of having to spend a lot of time attaching false eyelashes, applying mascara, many women look to the method. silk eyelash extensions. And "Is silk eyelash extension harmful to eyes??" This is a question that has attracted a lot of attention in recent times. Let's Miss Tram - Natural Beauty Center Learn more about this topic!
Silk eyelash extensions - the secret to natural, curled lashes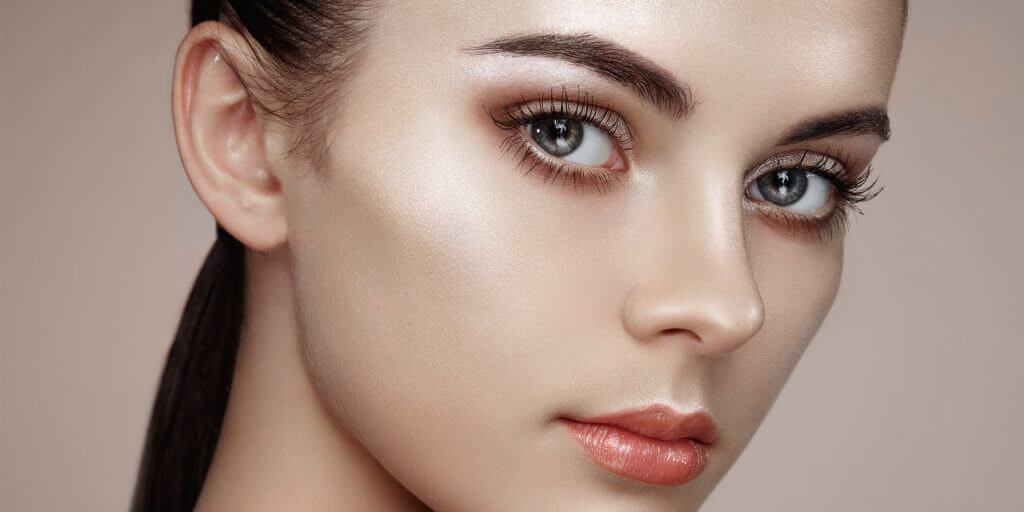 Silk eyelash extension is a method of using false eyelashes with a custom amount, depending on the eye shape and facial features, to stick on real eyelashes. Silk eyelashes are eyelashes with silky soft material, the size and color are produced thicker and darker than silk. The advantage of silk eyelash extensions compared to other methods is that it creates a highlight for the face with moderate blackness and is suitable for many ages.
>> Related Articles: How to Remove Eyelash Extensions at Home - 3 simple and safe ways to remove eyelash extensions you can do at home.
So are silk eyelash extensions harmful to the eyes or not?
In fact, silk eyelash extensions are not harmful to the eyes. Only when you perform silk eyelash extensions at a poor-quality facility, with unprofessional professionals, problems will appear that are at risk of harming the eyes.
Many aesthetic establishments use the advertising trick of "cheap silk eyelash extensions" as bait to attract customers. Because of the subjective psychology of cheapness and lack of knowledge about eyelash extensions, many people have made a serious mistake when diving into implementation.
Common harms when eyelash extensions are not safe, such as:
After the procedure, you will experience eye pain, keratitis, blepharitis, blepharitis.

After a while, your real eyelashes will fall out and become thinner.

More frightening is that if you do it in places where glue containing toxic substances is used, the risk of skin cancer is very high and will definitely affect the eyes directly.
These consequences not only cost you money, but also take longer to overcome. There are many cases of customers losing all their real eyelashes because of allergies to poor quality glue. From there, applying mascara or attaching false eyelashes is also difficult to do, let alone eyelash extensions in the next time.
>>> Related posts: Japanese Standard New Technology Eyelash Extensions Speaking of standard Japanese eyelash extension technology, we refer to two famous eyelash extensions styles: Angel silk eyelash extensions and black rose eyelash extensions. Eyelash extensions Angelica 3D is a soft eyelash extension for those of you who love the natural and gentle, this eyelash extension helps the eyes to be as big and round as possible. The method of connecting black rose eyelashes with the tail of the eyes longer than the beginning of the eyes will bring sharpness and charm to the eyes, making you more sexy and personality.
Where should silk eyelash extensions to ensure beauty and no harm?
Using the silk eyelash extension service at Miss Tram - Natural Beauty Center, customers will surely be satisfied because we possess many outstanding advantages:
Applying modern eyelash extension technology, the most delicate and natural Japanese style.

Suitable for many objects and extremely reasonable cost: from housewives, students to office women or those who own short, pale and sparse eyelashes can do it.

The team of experts has in-depth professional knowledge, extensive experience in the profession, following the most professional process.

The procedure is quick, comfortable, painless and most pleasant.

Silk yarn imported 100% genuine Korea, meet safety during use.

There are many attractive promotions and gifts for customers who come to Miss Tram for the first time - Natural Beauty Center.

Long-term warranty, regularly schedule periodic inspection to check and adjust if you are not satisfied.

Experience the luxurious and classy Spa space, bringing absolute satisfaction during the implementation process.

Attentive customer care, dedicated to closely following customers from the beginning to 100% completion.
>>> Suggestions: Refer Prestigious eyelash extension course at Miss Tram and introduce eyelash extension learning kit necessary if you want to follow this profession.
With the above outstanding advantages, why don't you come to Miss Tram - Natural Beauty Center? We are always ready to bring the best things to help you improve your beauty as well as be more confident in life. Pick up the phone and immediately call the hotline: 1900 7018 for a free consultation!
See More About News – Beauty Secrets By Miss Tram - Natural Beauty Center:
How Much Time Does Eyelash Extensions Take