Today, instead of using expensive cosmetics and can irritate the skin, you can use bananas to make masks that not only save time but also help you own smoother skin. This is a super simple beauty treatment you can do at home. The following article, Miss Tram - Natural Beauty Center I will guide you how to make a banana mask for oily skin that effectively treats acne.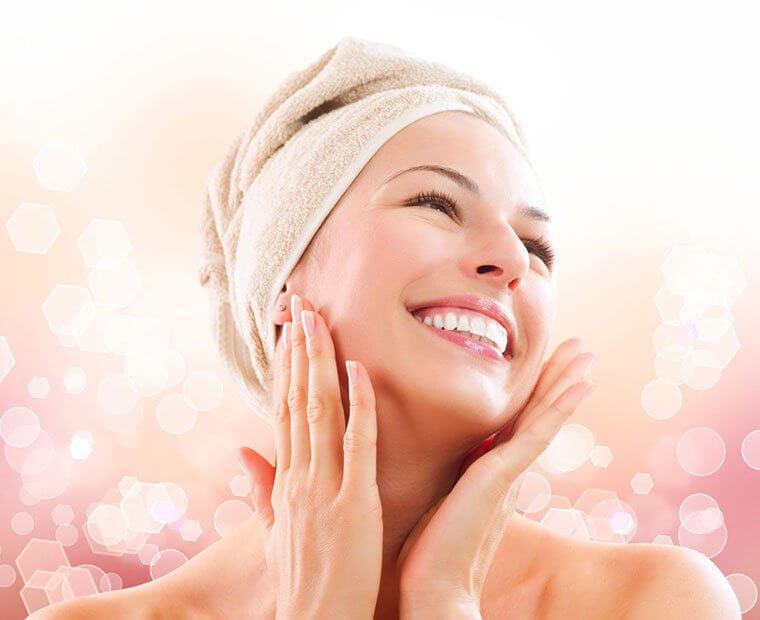 Homemade Banana Mask for Oily Skin Recipe
Effective use of banana mask you should know?
According to beauty studies, using bananas as a mask has a deep cleansing effect on the skin and nourishes skin cells, especially in the hot summer weather that easily makes your skin dry and dull. Moreover, the antioxidants in this fruit have the ability to rejuvenate the skin, restore damaged skin.
For those of you with oily skin, a banana mask is extremely suitable, because bananas contain ingredients that are very good for the skin such as:
Potassium: has moisturizing effect, softens the skin

Lectin: has antibacterial, anti-inflammatory effects on the skin, limiting damage on the skin

Vitamin A: has the ability to fade dark spots, reduce blackheads and scars left by acne

Vitamin B: has the effect of brightening the skin, reducing wrinkles and anti-aging

Vitamin E: known as a protector, works against free radicals and UV rays, thereby helping to prevent the appearance of wrinkles.
>>> Related posts: Oily Skin Care Secrets With Olive Oil 3 ways to use olive oil to care for oily skin.
Banana mask recipe for oily skin
This method is very suitable for those who do not have time to go to the spa, you can do it at home. Making your own mask out of banana and honey is so simple that it seems you won't need any instructions. Here is the recipe for you to create an authentic banana face mask for oily skin:
You need to prepare:
1 ripe banana

1 tablespoon raw honey

1 spoon of lemon juice

1 tablespoon oatmeal (if available)

1 egg yolk (if available)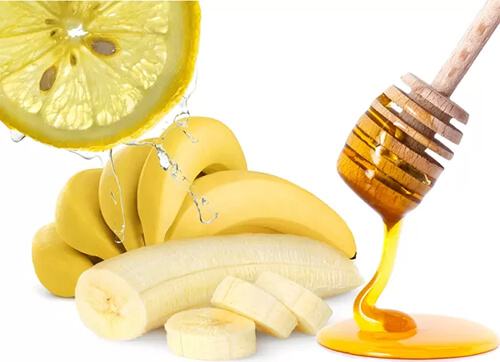 In particular, honey has excellent antibacterial and anti-inflammatory effects, while helping to soften the skin and anti-oxidant, reducing wrinkles. Besides, honey also has the effect of treating acne, brightening and anti-drying skin, fading dark spots, fighting concerns caused by many free radicals. Honey also has the ability to restore tanned skin and help regenerate new skin cells.
Doing:
How to make banana mask for oily skin is very simple. Crush a banana and mix it with the above ingredients into a paste. Then apply to face and neck for 10-15 minutes, lie down and then wash your face with clean water. Do it regularly 2-3 times a week, you will see a marked improvement in the skin.
>>> Related posts: Potato Yogurt Mask For Oily Skin - Learn the benefits and ways of combining potato and yogurt for oily skin care.
Some notes when applying banana mask for oily skin
When applying a mask, don't think you have to do it elaborately with a blender to crush the ingredients. It not only makes you uncomfortable, but also makes your determination to be more beautiful. You can use a spoon to crush it instead. As for applying to the face, you can use your hands or a toothbrush to apply the mixture to the skin.

Before applying the mask, for best results, steam your face. In this way, the nutrients will be easier to absorb because the dead cells are also removed, the pores will also be opened.

For the banana mask, use ripe bananas. The more ripe the banana, the better because it will contain more nutrients.
>>> Related Articles: How To Make Seaweed Mask For Smooth Skin - 6 recipes for skin care masks from seaweed.
The banana mask for oily skin will help white skin smooth, pearly like silk, saving time and cost effectively. Please share this post if you find it useful!
See More Articles News – Beauty Secrets Other Miss Tram - Natural Beauty Center:
Some Notes When Making Cucumber Mask For Oily Skin
Lip Spray and What You Need to Know – Notes
What Should I Abstain From Micro Touch Collagen Lip Spray?
Review Top Skin Care Products