|Q&A| Is Spraying Eyebrow Powder More Beautiful and Lasting Than Sculpture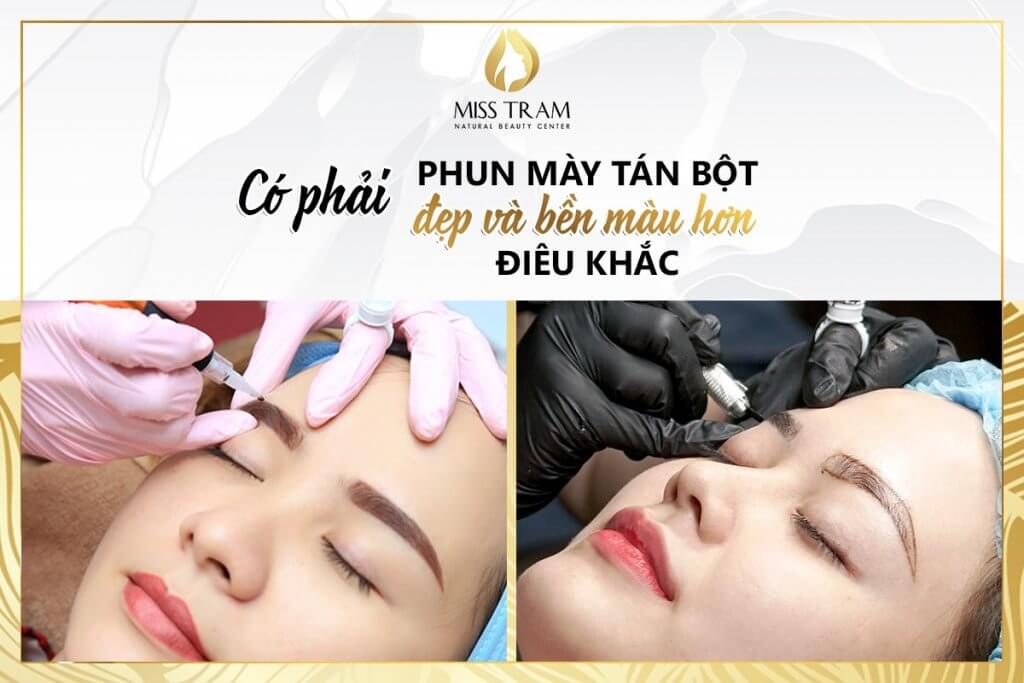 Is powder eyebrow spray more beautiful and durable than sculpting?
This is a question that Miss Tram often receives during the process of consulting and beautifying customers.
This comment was rated by Miss Tram JUST RIGHT AND NOT RIGHT because:
- Powder eyebrow spray and Natural fiber sculpting are both popular beauty methods in today's community. If the same ink quality is used when performing, the color fastness will be similar.
– Each method will have different criteria to evaluate STANDARD – BEAUTIFUL:
+ Powder eyebrow spray will give you more elegant eyebrows thanks to the fine powder layer that is covered afterwards instead of the bold lines of ink as in previous traditional beauty methods.
+ Sculpting eyebrows creates natural eyebrows without surrounding frames, which can be carved between real eyebrows, helping to create a natural-looking eyebrow shape.
So, to know which beauty method is best for you, please leave information or contact Miss Tram immediately for more advice!
-------
Do not hesitate to call HOTLINE 1900 7018 for advice on all your questions about the service.
With Miss Tram - Natural Beauty Center Some Questions Answered Other:
What are the outstanding advantages of 3D Collagen Eyelash Curling Technology?
How Much Appropriate Distance Between Each Tattoo Removal Will Be Reasonable
If the skin is darkened because of acne, which treatment method should be applied?
Review Top Skin Care Products