One lane smooth, bright white skin It is the dream of many women. However, not everyone is lucky to have healthy and beautiful skin right away, but it is necessary to have a careful care and nourishment regimen from the inside out. In particular, to have a bright white skin, you need to choose the methods, Skin care products fit.
So, how to quickly have a smooth white skin like that? Don't miss the next post of Miss Tram - Natural Beauty Center ok
Skin care steps to take every day
Basic skin care steps
To have a bright white skin, first you need to have a healthy skin. Therefore, always make sure to follow the most basic skin care steps: cleansing and moisturizing.
For the daily cleansing step, wash your face with a cleanser twice a day. In the evening, you need to use additional makeup remover (before the cleansing step) to completely remove dirt and cosmetics on the skin. In particular, use a toner after cleansing to help balance the pH and help the skin absorb the nutrients in the next skin care steps better.
With the skin moisturizing step, it is best to use moisturizer for both day and night. This helps the skin to be fully hydrated and effectively balance the excess oil on the skin.
Apply sunscreen
In addition to cleansing and moisturizing, you need to apply sunscreen every day to ensure that your skin is completely protected from the effects of UV rays. This is one of the main causes of skin problems, especially later skin aging.
For the skin whitening cycle, the sun protection step is extremely important and directly affects your success. Therefore, always apply sunscreen every day.
>>> Recommended articles: How to Whiten Face Skin With Coconut Oil - 2 skin whitening recipes with coconut oil.
Drink enough water and diet
Drinking enough water and eating a nutritious diet will help keep skin healthy from within. Since then, the skin whitening process also quickly brings positive results. Therefore, if you are determined to improve the current skin condition, make sure to always drink enough water and have the healthiest diet.
Share a 7-day skin care routine for glowing skin
Day 1: Pay attention to exfoliating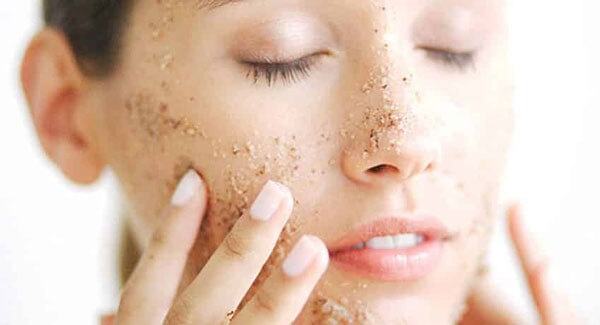 Starting the skin whitening cycle, you should exfoliate. This skin care step will help completely remove dead cells on the skin, helping the skin to most effectively absorb the nutrients from the cream.
Day 2: Use a whitening mask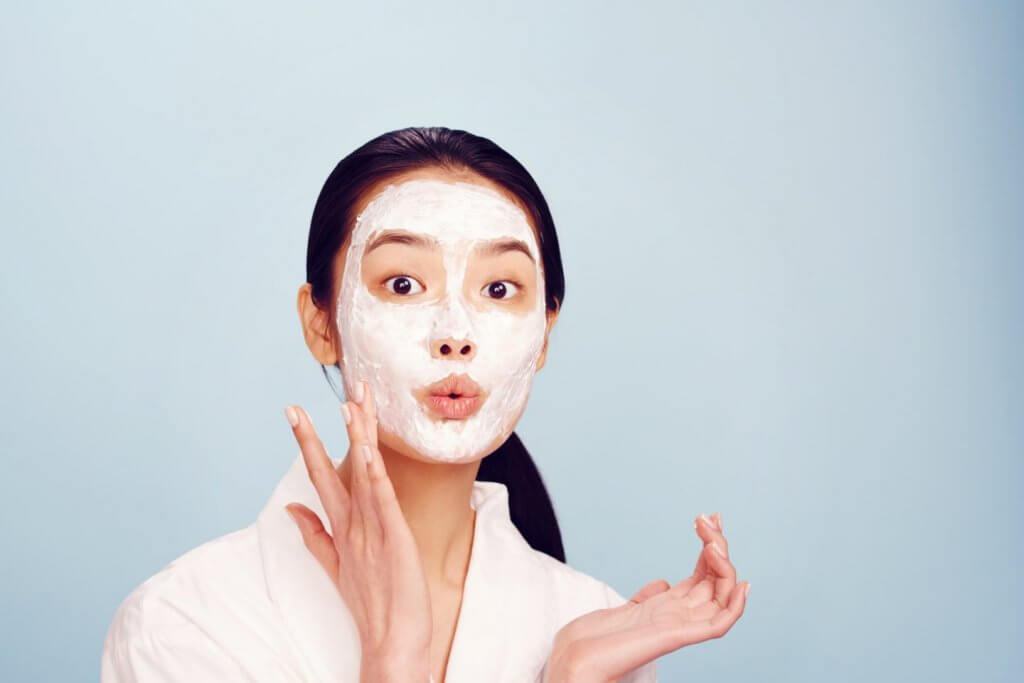 Masks are an effective way to add moisture and nutrients to the skin. There are many different face mask products on the market, however, to have a bright white skin, you should prioritize using masks with whitening effect.
In addition, you can also refer to some whitening recipes with natural ingredients: honey + lemon, strawberry + yogurt, turmeric + fresh milk + lemon, potato + fresh milk, ...
>>> Related posts: Secrets of Whiten Face With Beer - Uses of beer in beauty, 3 recipes for skin whitening with beer.
Day 3: Facial massage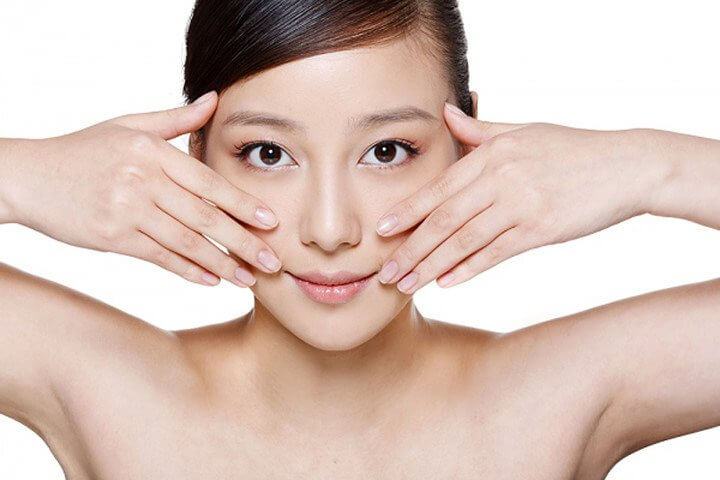 Facial massage is a very effective skin care and anti-aging step. The massage process will help increase blood circulation, helping the skin to be firm, smooth and the nutrients from the cream are also better absorbed into the skin. On this day, massage your face after morning and evening treatments.
Day 4: Detoxify the skin with the detox drink recipe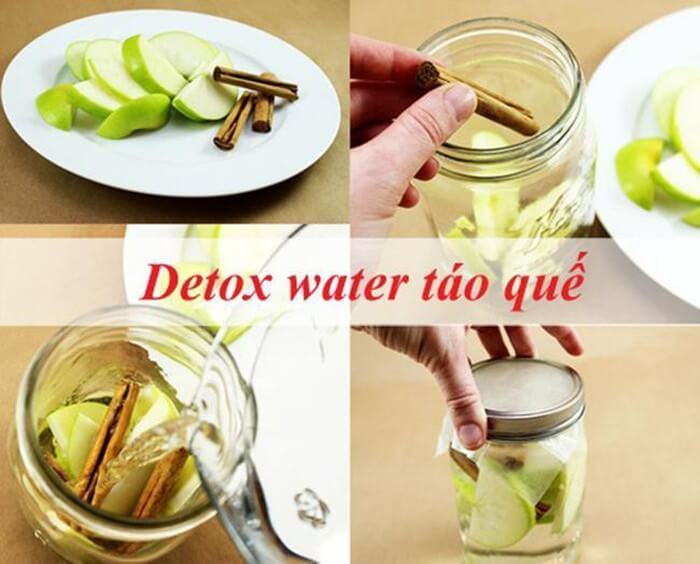 Detox with drinking water is a method of purifying the body, helping the internal organs to eliminate toxins and impurities. As a result, your skin will also be healthier and fresher. So, on day 4, prepare yourself some detox drink recipes to detox your skin.
Miss Tram will suggest you some recipes of detox water for skin whitening: watermelon + mint, strawberry + kiwi, orange + blueberry, pineapple + mint, ...
Day 5. Exfoliate and apply a whitening mask
Every week, you should perform exfoliation about 2 times to ensure the removal of dead cells, help the skin be deeply cleansed as well as create space for new skin cells to develop better. Then, use your favorite whitening mask to cover your face. Because at this time, the nutrients will be absorbed into the skin very quickly.
Day 6: Sauna detox
Sauna is one of the most effective home remedies for skin detox. Under the action of steam, the dirt and sebum hidden deep in the pores will be pushed up quickly. Steaming 1-2 times a week will help keep skin healthy, rosy and prevent acne very well. Therefore, do not skip this important skin care step every week.
>>> Related posts: Skin Whitening Mask For Pregnant Women - 3 natural skin whitening mask recipes for pregnant women, safe for mother and baby.
Day 7: Facial massage and mental relaxation with essential oils
At the end of the cycle, relax your skin by gently massaging the skin after applying the cream. As Miss Tram shared, the massage will help the absorption of nutrients take place in the best way.
Especially, at bedtime, burn a few drops of your favorite essential oil – this not only helps your spirit to relax but also stimulates the production process. collagen it's very effective.
In addition to following the 7-day skin whitening cycle, Miss Tram - Natural Beauty Center shared, you should use skin care cosmetics (serum, cream) with whitening effect to support skin whitening quickly.
In particular, if you maintain the above process, your skin is not only bright but also healthy and beautiful and prevents skin problems very effectively. Hope the above article is useful to you. Wish you always have the most beautiful healthy skin!
See More About News – Beauty Secrets By Miss Tram - Natural Beauty Center:
Causes Of Drooping Eyelids And How To Treat It Effectively At Home
Wash Your Face With Salt Water Correctly