|Q&A| The Eyebrows Have Been Tattooed, Now Want To Sculpt It Again?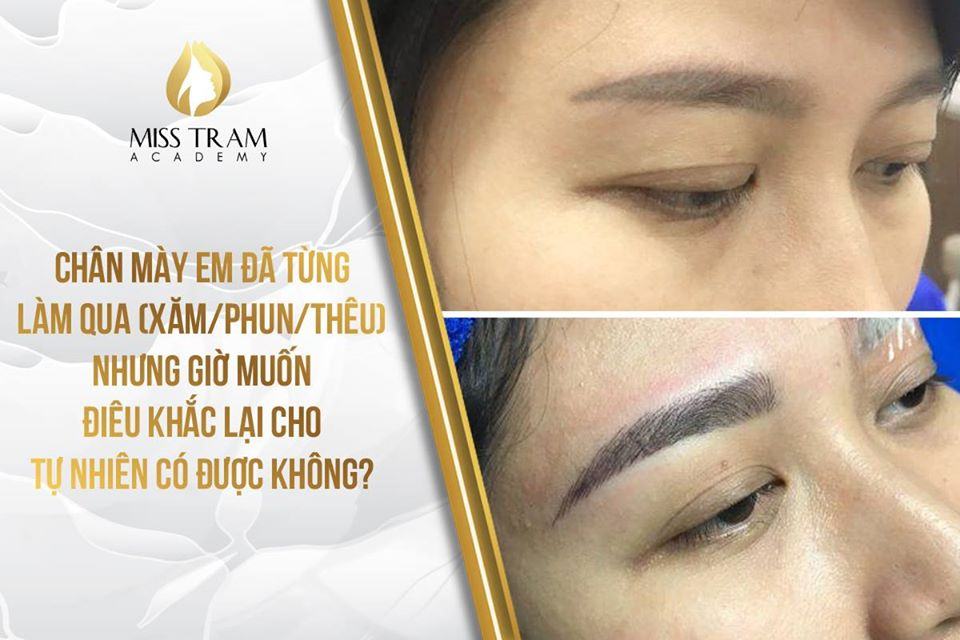 With eyebrows that have been tattooed, sprayed or embroidered, depending on the current eyebrow condition, you will be consulted by a specialist before doing so. Usually there are 2 options:
If your current old ink color is very light, almost only the light background is not much, you can process to absorb ink and then sculpt!

For the eyebrows that have been done and are still dark, if you want to sculpt again, you should erase 1-2 times to make it light, then sculpt again to be beautiful. Because the sculpted eyebrows are very fine, natural and thin, if the old color background is still dark, the sculpting will not be clear, on the contrary, it will cause unnatural ink clumping.
If you have the same situation and desire as above, please come to Miss Tram for appropriate examination and advice.
With Miss Tram - Natural Beauty Center Some Questions Answered Other:
Learn about 3D-6D-8D-9D Eyebrow Tattooing Techniques
Can I make eyebrows for 2 months with Hanging Eyebrows?
Black Skin Should Sculpt The Eyebrows And Can The Eyebrow Threads Stand Out