Factors That Make Skin Dryer. How to Care for Dry Skin Become Smooth From Natural Ingredients
Care for Dry Skin Becomes Smooth With Easy-to-Find Ingredients
Dry skin Dry skin is a common skin condition of women, usually dry skin is not serious, but can cause discomfort, peeling when the weather is dry and later will easily create many wrinkles. However, if you know daily skin care Dry skin condition will be significantly improved.
Posts today Miss Tram - Natural Beauty Center please share the secret Care for dry skin to become smooth with easy-to-find ingredients.
Dry Skin Care Becomes Smooth With Easy-to-Find Ingredients
To effectively care for dry skin, we must know the cause of dry skin. Let's take a look at the main causes of dry skin:
1. External factors
Environmental factors
Environmental influences such as ultraviolet rays, sunlight increase the speed skin aging, making your skin more prone to dryness. Along with hot, cold or dry weather conditions, the skin quickly loses moisture. So often use sunscreen and sunscreen when going out to limit the bad effects of the environment on your skin.
Skin care method
Bathing regularly with hot water or using soaps with strong detergents will remove it moisture in the skin, make the skin dry quickly.
In addition, using skin care products that are not suitable for dry skin will make the skin condition even more complicated.
Due to drug use
Certain medications for high blood pressure, acne medications, allergy medications, or medical treatments such as chemotherapy or radiation therapy can all affect the moisture balance under the skin.
>>> Related Articles: Tips Melasma skin care most effective – Learn the 4 causes of skin pigmentation and guide how to take care of melasma skin safely and effectively, highly appreciated by many experts.
2. Internal factors
Genetic agent
In terms of weather, climate and skin care are similar, but we do not have the same skin type. Because we have different genetic makeup, the regulation of skin color as well as the lipid and moisture levels of the skin varies. So if you have a dry skin gene, you should pay more attention to skin care.
Hormonal
Hormones in the body are often changed by factors such as pregnancy, menopause, unusual lifestyle changes or stress, etc. And that can dry out your skin.
Living diet
An unhealthy diet, lack of substances, or drinking a lot of alcohol, coffee, smoking not only affects health but also causes dry skin. Therefore, if we want to improve dry skin, we must have a healthy, balanced diet. In particular, you should regularly provide foods containing omega-3 and omega-6 fatty acids such as avocados, fish, nuts; and vitamins A, D, E such as vegetables, fruits... to increase the youthfulness of the skin. And especially drink enough water to provide moisture to the skin. (Refer to some tips beautify facial skin with fruit widely used today).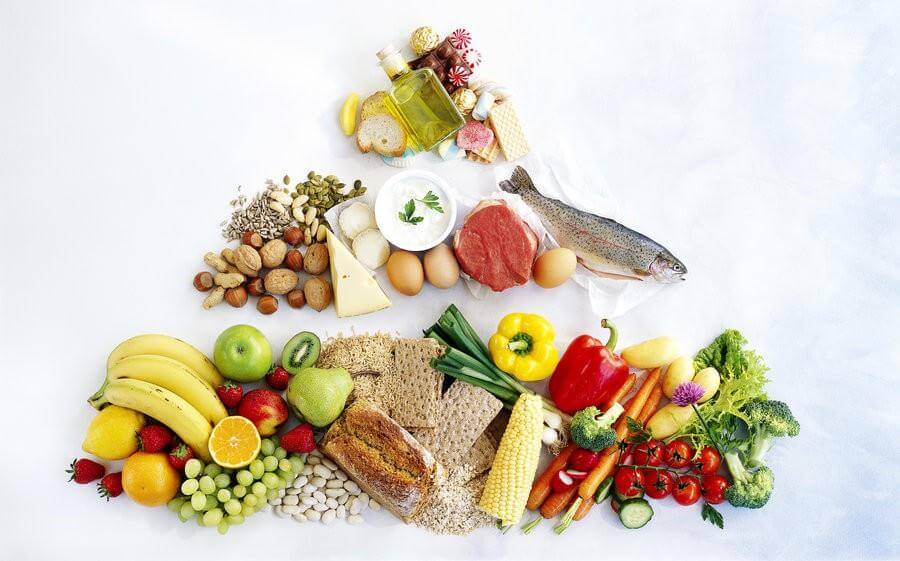 Suc Khoe
Dry skin can be a sign of an illness in the body including a natural physiological change or a specific illness.
Take care of dry skin with ingredients that are always in your kitchen
1. Olive oil
Olive oil contains a lot of vitamin E and fatty acids that are good for preventing aging and moisturizing the skin. How to moisturize skin with olive oil:
Facial moisturizer: Apply extra virgin olive oil directly to the face and massage gently for 5 minutes. Lie down and relax for 20 minutes and wash your face with warm water.
Moisturizing body skin: 30 minutes before bathing, apply olive oil on elbows, knees and dry areas. Massage gently and rinse with clean water.
2. Coconut Oil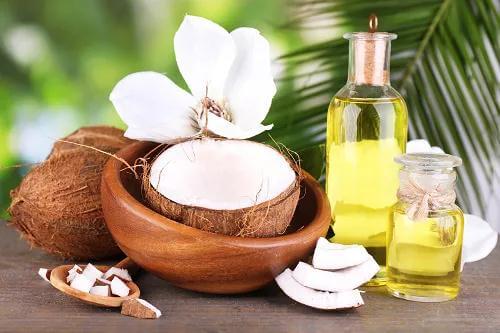 Coconut oil is a very versatile beauty ingredient. When it comes to coconut oil, everyone thinks of the use of hair care. But coconut oil is also an extremely effective skin care ingredient, especially for dry skin. Way Moisturize skin with coconut oil:
Facial moisturizer: Put a few drops of coconut oil on the palm, rub vigorously to create moisture and then massage gently for 5 minutes. Leave it on for 20 minutes and wash your face with a mild cleanser and warm water.
Body moisturizer: After bathing, apply warm coconut oil all over your body and go to bed. The next morning you shower again and you will feel the effect immediately.
Coconut oil will more easily penetrate into the skin when there is heat, so you should always use warm coconut oil.
3. Avocado oil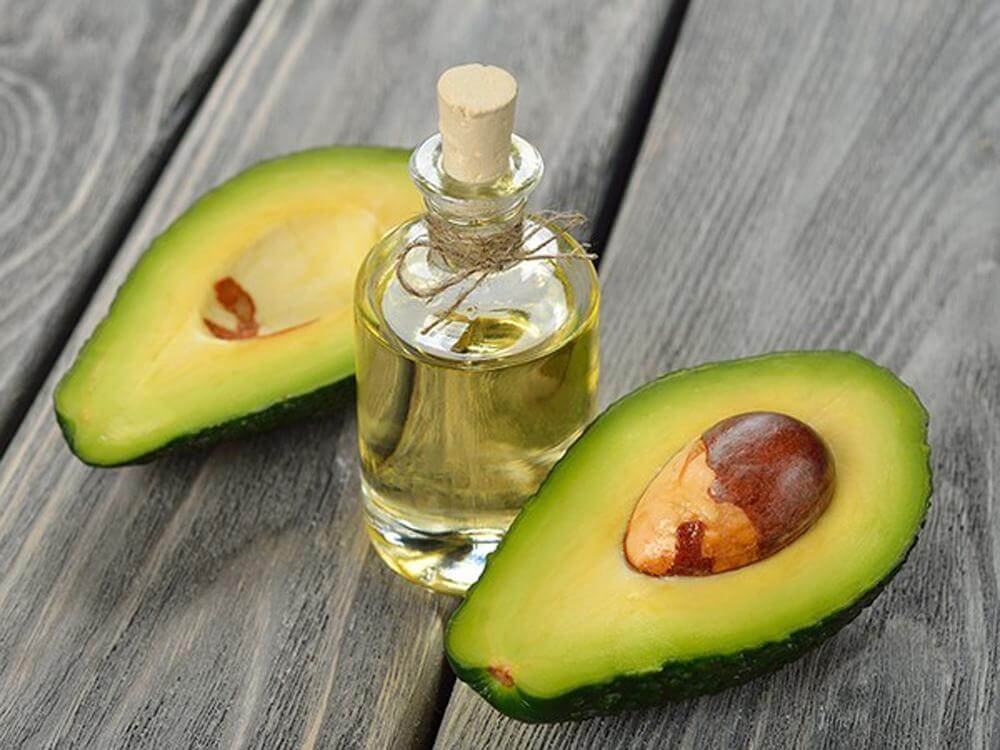 Avocados contain a lot of vitamins E, A, and D, which have excellent anti-oxidant and moisturizing properties. Therefore, avocado oil was born with the purpose of beauty care for women. How to moisturize skin with avocado oil:
Facial moisturizer: Apply a few drops of avocado oil on your face, massage gently for 5 minutes and leave it on for 20 minutes then rinse with warm water.
Body moisturizer: After bathing, you apply avocado oil on your body, gently massage. The avocado oil will replace the body lotion, so you don't need to shower again.
4. Fresh milk
Fresh milk Pure is a very familiar beauty ingredient. Yogurt contains proteins, enzymes and vitamins A, D, B6, B12... which help moisturize, regenerate new cells, and make skin white and smooth. How to moisturize skin with fresh milk:
Facial moisturizer: You use a little raw milk to massage evenly on your face for 3 minutes, leave for 15 minutes and then rinse with warm water.
Body moisturizer: Use 250ml of fresh whole milk diluted with a little warm water to apply all over the body. Massage for 10 minutes, then rinse with clean water.
5. Honey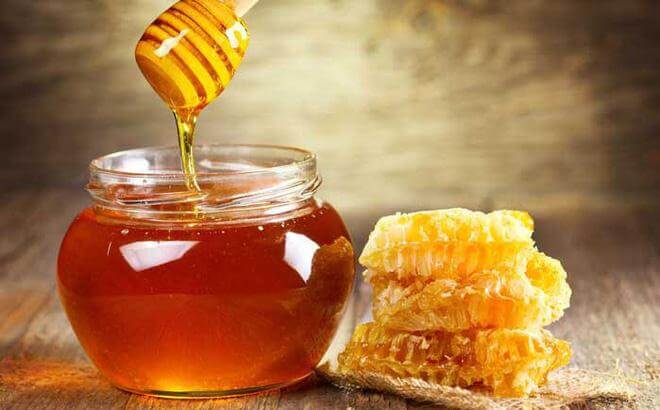 When it comes to moisturizing the skin, honey cannot be ignored. Honey contains antioxidants, antibiotics that treat acne quickly and lock in moisture for the skin. In addition, honey also adds vitamins C, E and minerals to help strengthen the skin. How to moisturize skin with honey:
Facial moisturizer: Apply a little honey on your face, leave it on for 15 minutes and wash it off with warm water.
Moisturizing body skin: Mix 4 tablespoons of honey in a bath of warm water, soak for 30 minutes. Then shower again with water.
Above are the Easy-to-find dry skin care secrets mà Miss Tram - Natural Beauty Center would like to introduce to you. With formulas facial moisturizer and the whole body is almost the same, you should combine bathing and face mask to save time. Wish you always have a good skin!
See More About News – Beauty Secrets By Miss Tram - Natural Beauty Center:
The Mistakes In Taking Care Of The Skin The More It Is Dry
How to Remove Makeup For Dry Skin Correctly
Top Moisturizing Masks For Dry Skin
Review Top Skin Care Products