According to a professor of dermatology and epidemiology Martin Weinstock (Brown University): "Even a small sunburn can accelerate aging and the risk of skin cancer". And even though there are use sunscreen However, if exposed to the sun for too long, your skin is more or less likely to burn.
Therefore, to soothe the skin and limit the negative effects from UV rays, Miss Tram - Natural Beauty Center will show you how skin care after sunbathing about.
"Immediate First Aid" Steps When RED

i Sunny Returns Right
If you are exposed to the sun for too long and your skin shows signs of redness, you need to conduct "emergency immediately" to limit dullness, darkening and damage:
Step 1: Cleanse the skin gently
To soothe the skin, the first thing you need to do is apply a cool towel to the skin areas for 15-20 minutes or shower with cool water (adjust the shower to the lightest force).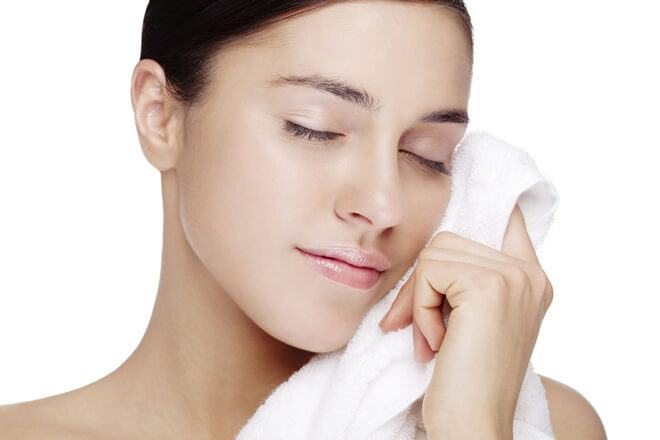 For facial skin, please gently clean the skin by:
Makeup remover to remove all cosmetic residue.

Wash your face with oatmeal – this is an ingredient that deeply cleanses, moisturizes and soothes sunburned skin very well.

Cleansing the skin will prevent bacteria from multiplying, help open pores and limit irritation and acne.
** note: Do not use soaps or cleansers on the skin at this time, as detergents will dry the skin more. (Do you know how to wash your face properly? Learn 5 The most effective face wash tips recommended by many experts today).
Step 2: Mineral spray
After cleansing the skin, you should use a mineral spray to temporarily moisturize. The minerals in this skin care product also work to soothe the skin and minimize the negative effects of the sun.
Step 3: Moisturize the skin
When exposed to the sun for too long, the body will lose water due to excessive sweating, and the skin will also dry out quickly. So after the mineral spray step, use moisturizer To replenish moisture, soothe the skin and prevent peeling and discomfort caused by sunburn. (See tips Hydrate dry skin become smooth, bright white from nature being applied a lot).
Step 4: Drink water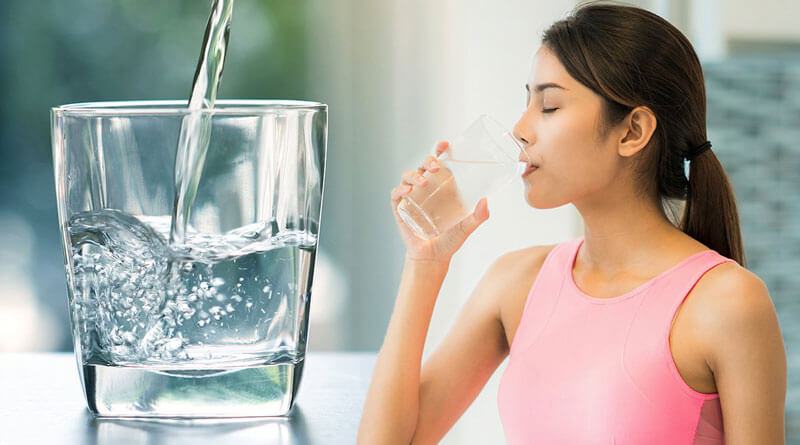 The hot sun causes the body to lose a lot of water – this not only makes the skin dry, but also creates a feeling of fatigue and nausea. So please add water in time to maintain the balance of the body. Besides, in the next few days, you also need to drink more water every day to speed up the recovery process for your body and skin.
Notes on daily skincare if skin shows signs of sunburn
Complete basic skin care routines
Whether mild or severe sunburn, do not skip the basic skin care steps. However, this time the skin is quite sensitive, so you need to keep a few points in mind:
Use a mild cleanser or a natural face wash (rice bran, oats, neem leaves...) to not irritate the skin.

Use a toner that does not contain alcohol – because this ingredient will cause more damage to the skin.

Moisturize thoroughly: sunburned skin is often severely dehydrated, so the moisturizing step should always be the most important.
Prioritize skin-soothing masks
During the recovery time of sunburned skin, you should prioritize masks with mild moisturizing effects such as:
Natural mask from oatmeal, aloe vera, turmeric + yogurt, green tea powder, ...

Sheet masks or wash-off masks have a moisturizing and whitening effect.

Applying a mask regularly twice a week will add moisture, support the process of recovery and regeneration of the skin quickly.
>>> Related Articles: Recipes Natural moisturizing mask for oily skin Safe, effective, and widely used today.
Limit makeup
Limit makeup and do not wear too much makeup too often if the skin is still sensitive due to sunburn. Because makeup will make the skin easy to be secreted and there is a risk of cosmetic irritation.
Stop using other skin care products
If you are using special treatment products such as acne serum, cream melasma., then it's best to stop using about 1 week. Because special treatment products often have a strong impact on the skin, they can affect the recovery and regeneration process of sunburned skin. (Do you know How much is enough skin care cosmetics?? Get answers from the most experienced beauticians.)
Always protect yourself from the sun when going out
Do not think sunscreen will protect 100% of the skin, if you are exposed to direct sunlight or stay in the sun for too long, UV rays can still affect the skin. Not to mention the cases of inadequate and improper sunscreen application. Therefore, in addition to using sunscreen, you should carefully cover it with a wide-brimmed hat, mask, jacket, etc.
Drink enough water and take extra vitamins
In addition to drinking enough water, add more vitamins to the body from green vegetables, fruit juices, smoothies, .... Because when supplemented with enough substances, the process of recovery and regeneration of the skin will be promoted quickly, the skin is also nourished, healthy and smooth.
When exposed directly or for too long under the sun, you need to "emergency immediately" for your skin to reduce the risk of darkening, dullness, dry skin caused by sunburn. Process skin care after sunbathing about extremely important and directly affect skin health, so be very careful in the steps Skincare ok Hope the sharing of Miss Tram - Natural Beauty Center will be useful to you. Wish you always have a beautiful healthy skin!
You are viewing the article Skin Care Secrets After Going In The Sun Correctly in a good forum News – Beauty Secrets of Miss Tram VietNam. All reviews and comments, please send them directly to the address Email Address: teamcrmmisstram@gmail.com or you can comment right below the article. Don't forget to follow other good articles of Miss Tram and share it with everyone!