Oily not only cause unsightly but also cause acne bran , and Enlarge pores. Especially if not taken care of properly, the condition of oil spillage on the skin is more serious, leading to severe consequences. So how is it possible? Take care of acne bran in oily skin properly The most effective, the safest? And Miss Tram VietNam Check out the following post….
The Secret To Taking Care Of Oily Skin With Acne The Right Way
When the skin has an imbalance of oil glands, it will make the face greasy, seriously affecting the aesthetics, causing many people, especially girls, to become less confident. In addition, oily skin even make large pores, aging skin and give birth to all kinds of acne like blackhead , and acne bran.
If oily skin with acne The "suffering owner" must properly care for the skin to improve this condition. Miss Tram VietNam guide you some "secrets" to take care of oily skin properly. (If you are interested in skin care and treatment courses at reputable beauty establishments, you can immediately refer to the link: https://en.misstram.edu.vn/khoa-hoc-dao-tao-chuyen-vien-cham-soc-va-dieu-tri-da/).
1. Clean skin properly
For oily skin, keeping the skin clean is a top concern. You need to wash your face 2-3 times a day with a suitable cleanser, usually a cleanser containing salicylic acid, antibacterial agent, less soap to help clean skin. At night before going to bed, you need to remove makeup thoroughly, then wash your face thoroughly and use rose water to close pores. Exfoliate 1-2 times a week to remove dead cells and help open pores.
Some of you have a habit of touching your face or squeezing pimples, but this is completely wrong. Using hands or other objects in contact with the skin is easier to infect the skin, creating conditions for bacteria to multiply and acne to appear more.
You should also limit makeup because the layer of cosmetics plus dust will clog the pores, causing more acne and premature aging of the skin. If you need to wear makeup, you should use oil-free primers, along with powders such as powder, powder and blush for oily skin. After applying makeup, remember to remove makeup carefully.
2. Reasonable diet and rest
For people with oily skin and a lot of acne, the diet needs to be paid special attention. Foods high in fat, fast food, alcohol, beer, coffee or spicy food should be removed from the menu. Instead, use a healthy diet with lots of green vegetables and fruits, and don't forget to drink at least 2 liters of water a day to stay healthy.
In addition, you should not stay up late, to avoid sleep deprivation and fatigue. Try to maintain a balanced, comfortable, relaxing life and take care of your health.
+ Actual Results of Beauty Customers at Miss Tram
3. Take care of your skin more
Oily skin is considered a "difficult" skin type, so you need to pay special attention. Please limit your skin exposure to dirt, use a mask and sunscreen when going out. When using cosmetics, use product lines that are suitable for your skin, avoid arbitrarily using cosmetics that can make your skin ugly and pour more oil than before.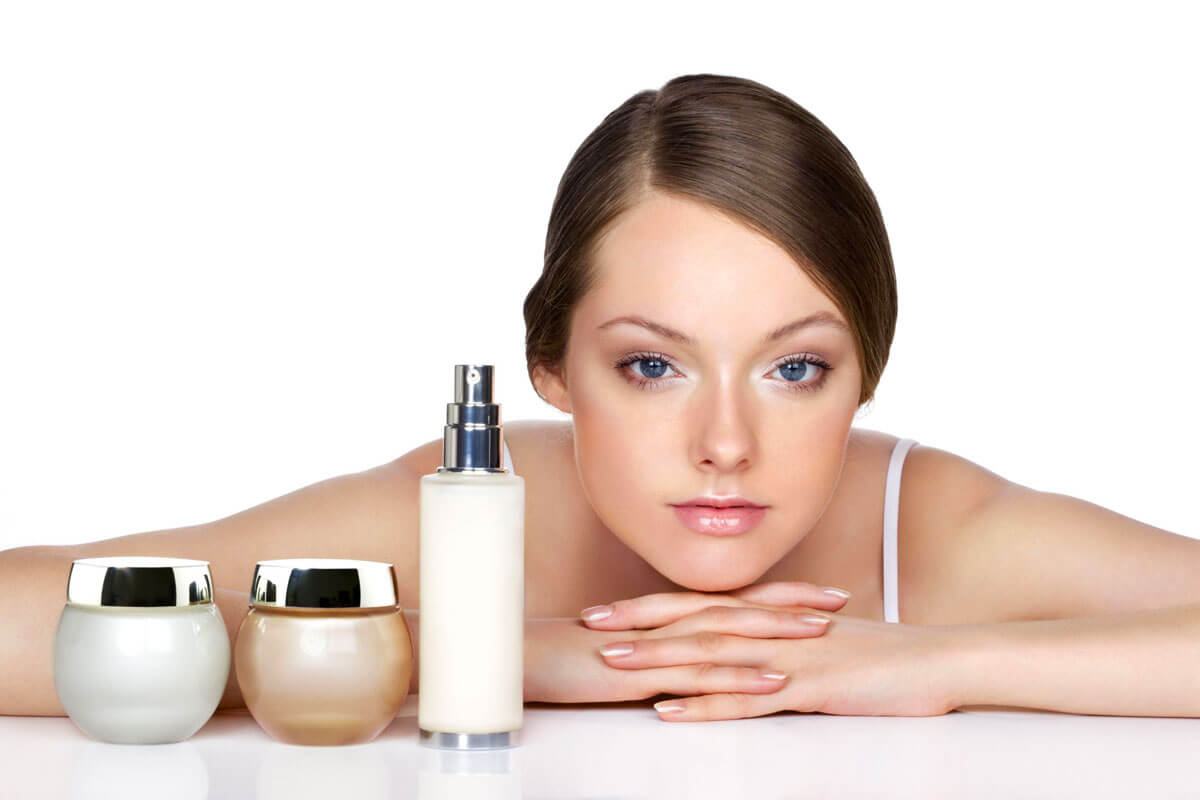 In addition, you can use natural masks for oily skin such as raw milk mask with potato, or yogurt and honey mask to reduce oil and help skin more radiant. (Refer to a few good experiences in Care for sensitive acne skin with aloe vera mask most effective, safe, and widely used today).
If the oil on your skin is quite severe and acne appears a lot, you can contact reputable spas for special skin care. Big spas like Miss Tram - Natural Beauty Center Owning the world's most advanced skin care technologies will suck up acne bran, take care of the skin from deep inside, effectively reduce oil and make the skin more beautiful.
Job Take care of oily skin with acne bran properly It will help limit oiliness on the skin, definitively treat acne bran, nourish healthy and radiant skin. So, take care of your skin properly from now on. And the first step can be to determine your skin type accurately quickly through the following skin type identification test: https://thammymisstram.vn/trac-nghiem-kiem-tra-loai-da-cua-ban/ To determine skin classification yes you need to complete the quiz at the link.
See More About News – Beauty Secrets By Miss Tram - Natural Beauty Center:
Proper Care For Oily Skin With Blackheads (1)
Should I Remove Acne Hidden Under The Skin?
Review Top Skin Care Products