Korean is a country that is not only famous for the growth of the cosmetics industry, but also a leader in trends. Skin Care and beauty. To have a porcelain white and smooth skin, Korean girls always perform very meticulous skin care procedures, including many strict skin care steps.
One of the great tricks that Vietnamese women must definitely learn in the coming winter days is Korean anti-aging skin care and moisturizing process. Today's article, Miss Tram - Natural Beauty Center will describe these "divine" skin care steps.
10 Steps Korean Anti-Aging Skin Care
Step 1: Drink a full glass of water
Drinking water after waking up is an extremely healthy habit. Not only helps the body and skin eliminate toxins after a long night, drinking water also has the ability to improve blood circulation, and effectively provide moisture to the skin for a long day.
Just a glass of warm water after waking up has many benefits for the skin. So, remember this important first step in skin care.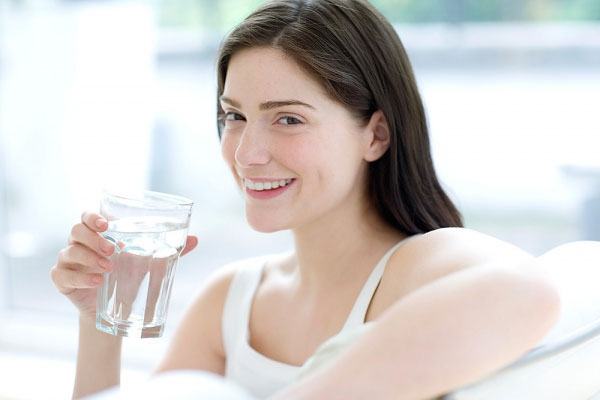 Step 2: Cleanse the skin
Cleaning is a prerequisite for the effectiveness of the steps Skincare next. In the morning, Koreans only use gentle cleansers and focus on the T-zone - this is the most oily skin area. Especially, in the winter, if your skin is dry, it is enough to use physiological saline to wash your face. Absolutely never exfoliate in the morning, because it will make the skin thin, weak and easier to catch the sun. You can refer more The secret to washing the face of Korean stars keeps the skin smooth.
Step 3: Dry your face with toner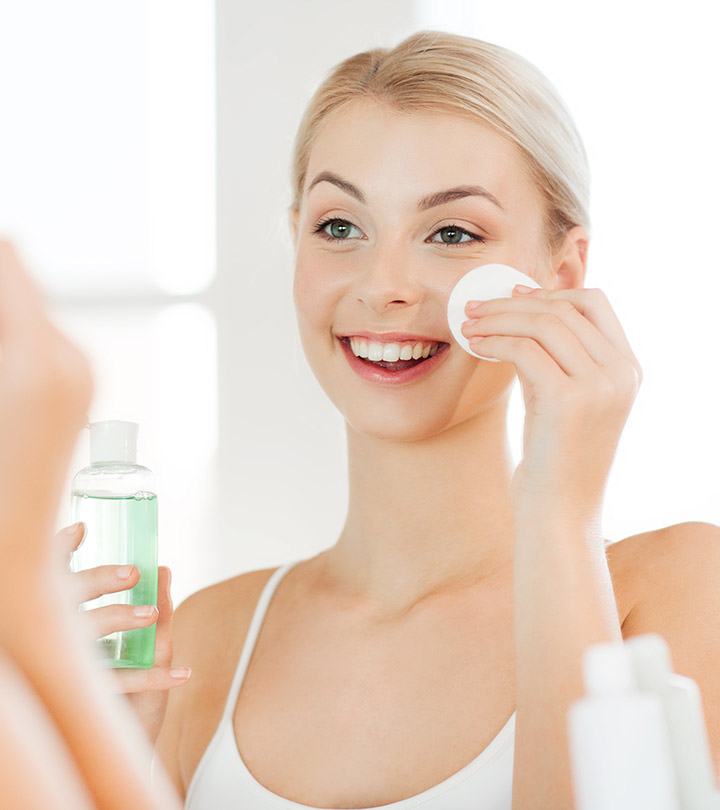 We have a habit of using a towel to dry our face after washing our face. However, the secret of the Koreans is: soak a little rose water on a cotton pad and then gently rub it on your face to absorb the water. Not only does it help balance the pH of the skin, this way also "locks" the moisture at the surface of the skin, making the skin smoother.
Step 4: Apply a paper mask
While changing clothes or performing other personal tasks, Korean girls usually put on a sheet mask for about 10-15 minutes. This time is enough for the nutrients to penetrate into the skin, helping the skin to be radiant, smooth and retain moisture all day.
However, safe and quality sheet masks are often very expensive. Besides, there are many mask paper on the market with many different ingredients, uses, and origins. So, if you are not confident in choosing the most quality and benign mask products, you can skip this skin care step.
>>> Related posts: Natural Anti-Aging Secrets For Facial Skin - 4 natural anti-aging recipes you can do at home.
Step 5: Use Toner
Similarly after washing your face, use a cotton pad to soak up some toner and gently dab it on your skin. This skin care step both removes excess nutrients and balances the pH of the skin to prepare for the next skin care steps.
Step 6: Special treatment
If your skin is having problems with aging, acne, dark spots, etc., then after using toner to balance the skin, you can use special treatment products. However, with sensitive skin, you can complete the moisturizing step, then the special treatment product.
>>> Related posts: Natural Rejuvenation Method Without Surgical Intervention – Learn 4 popular skin rejuvenation technologies today to see which method will suit you best.
Step 7: Serum
Applying serum is one of the most important skin steps for Korean girls. As an essence, the serum will provide a concentrated amount of moisture and antioxidants that a regular cream cannot have. Moreover, the serum is also quickly absorbed into the skin, making it less greasy and secretive during the day. So, don't skip this important skin care step.
Step 8: Water supply
Water products are usually in the form of Emulsion / Lotion / Gel - this is also an important skin care step that cannot be ignored by Korean girls. A layer of this cream will ensure that the skin is cool and less oily all day.
Step 9: Moisturize
This step is only for girls with fair skin dry skin stop it. Because during the day, oily and combination skin girls just need to supply water.
The moisturizing step is very important, you should choose products that are suitable for your skin type to both provide moisture to the skin and not cause greasiness and stimulate acne.
A note after the skin care steps of Korean women is to spend 3 minutes to massage the face. This will stimulate blood circulation and help nutrients quickly penetrate deep into the skin. This is also a habit to help the skin stay firm and smooth that women have pocketed.
>>> Related posts: How To Know Your Skin Is Aging The basic signs that your skin is aging.
Step 10: Sunscreen
Never skip sunscreen because this is a very effective shield that protects your skin from harmful ultraviolet rays. Without this protective film, no matter how effective your previous skincare steps are, it will become "yes or no". And remember right Choose the right sunscreen for your skin And apply sunscreen 15-30 minutes before going out.
The above are the share of Miss Tram - Natural Beauty Center about the Korean morning anti-aging skin care steps. To have a healthy, beautiful and youthful skin, in addition to proper skin care, you need to pay attention to your daily diet. Because a healthy, freshest skin is a healthy skin from the inside.
And in particular, these skin care steps are only suitable in winter days, because the hot and humid weather on summer days will not be suitable for many layers of cosmetics. Wish you always have the most beautiful and youthful skin!
See More About News – Beauty Secrets By Miss Tram - Natural Beauty Center:
List of Subjects prone to Melasma, Freckles Attack
Tips for Effective Anti-Aging Skin For Winter Days