Owning a smooth, bright white skin It is the wish of most women. Today, work beauty at home Not only helps you save time and money, but also brings a healthy, blemish-free skin. One of the beauty secrets that many women care about is how potato yoghurt mask, especially for oily.
How To Make Potato Yogurt Mask For Oily Skin
How to make potato yoghurt mask for oily skin
For those of you with oily, acne-prone skin, you should apply a yoghurt potato mask and a fresh milk potato mask to nourish your skin. Potato yogurt mask without sugar has the effect of smoothing the skin, brightening the skin, preventing aging.
These two ingredients are completely natural, so you can rest assured to use them for a long time. To apply a yoghurt potato mask for oily skin you need to prepare:
½ potato, washed, thinly sliced ​​clean

1 jar of unsweetened yogurt
>>> Related Articles: Type Reveal anti aging mask for oily skin Safest, most effective, trusted by many users today.
Doing:
Take 1/2 of a potato and put it in the steamer when cooking rice. In this way, potatoes are both cooked quickly and without losing nutrients. Then, puree the potatoes in a blender or puree with a spoon, and place in a clean bowl.
Note that you should mash the potatoes so that they will not have small lumps when applied to the face. Add unsweetened yogurt, mix well to form a thick paste. Remember to give enough yogurt to avoid excess when applied to the face, it will flow down to the neck area. Lie down and relax for 15-30 minutes and then wash your face with cold water. Do it once a week for the fastest results.
So what is the effect of this mask?
After washing your face, you will find your skin is cool, soft, smooth and brighter than before; You can massage your face gently so that the nutrients in the potato and yogurt penetrate into the skin faster.

For acne skin, speed up the process acne emerges naturally without molding.

For those of you who have quite sensitive skin to all kinds of masks, including natural masks, this mask is completely suitable. There are very few cases of allergic reactions, skin redness when applying a mask of potatoes and yogurt without sugar.

Acne reduce but not much because this type of mask cannot clean dirt, sebum in pores. However, the effect of reducing sebum, controlling the amount of oil on the skin is very good.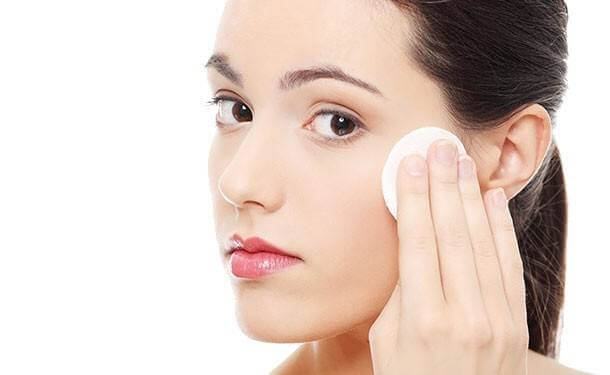 >>> Related Articles: Recipes Oily skin care with olive oil Safe, effective you should know.
Some notes when applying yogurt potato mask for oily skin
You should only apply this mask once a week because potatoes have skin bleaching properties, too much will dry the skin.

When applying a mask, you should not put it on skin under eyes Because this area of ​​the skin is thin and weak, it is easily irritated, causing wrinkles.

If you put this mixture in the freezer for 10-15 minutes before applying, it will make you feel cooler and more comfortable. In addition, it also makes you relax, reduce stress after a tiring day at work.

To clean the potato mask on the skin, when washing your face, you should apply water on your face a few times to soften the mask, so it will wash faster.

You should only leave the yoghurt potato mask on your skin for a maximum of 30 minutes and then wash your face immediately. Do not leave it for longer than 30 minutes, it will cause the potatoes to dry and harden and be difficult to wash or may damage the skin.

Limit direct exposure to the sun after applying the mask.

You should limit the use of potatoes on injured skin, sores, open wounds, because this makes the wound sometimes infected and takes longer to heal.
>>> Related Articles: Small Circuit Type Natural mask for oily skin the most effectively.
Here's how Potato yoghurt mask for oily skin It's so simple, yet so effective it's amazing. There have been many women who have tried and succeeded. How about you? What are you waiting for, give this recipe a try.
See More Articles News – Beauty Secrets Other Miss Tram - Natural Beauty Center:
3 Kinds of Egg Masks for Oily Skin
5 Amazing Green Tea Masks For Oily Skin