Melasma, freckles is always a skin problem that many women are most concerned about. Because this skin condition is difficult to treat and greatly affects the youthfulness and confidence of women. Melasma There are 3 main levels melasma, melasma and mixed melasma. Each level has its own characteristics, so the treatment method also has the appropriate course. Especially with melasma level plaques, you can completely remove the melasma patches if there is a suitable treatment.
Today's article, Miss Tram - Natural Beauty Center please share The most effective way to remove melasma at home.
Reveal The Most Effective Melasma Treatment Tips At Home
1. What is Melasma?
Melasma Melasma is a type of melasma that often appears but is mild because the melasma is only located on the epidermis - the outermost layer of the skin. Therefore, this melasma condition is easy to remove if detected and promptly resolved.
Causes of formation of melasma mainly due to external influences such as frequent sun exposure; affected by environmental pollution agents; and especially due to the wrong use of cosmetics.
Although it is the lightest level of melasma, but it is often concentrated in the cheekbones and forehead areas with wide distribution areas and outstanding colors, so it will greatly affect the beauty of women. In addition, melasma will make the skin weak, prone to wrinkles and fine lines, so it's best to have quick treatments.
>>> Related Articles: Learn Advantages and disadvantages of melasma treatment methods nowadays.
2. Methods to remove melasma with natural materials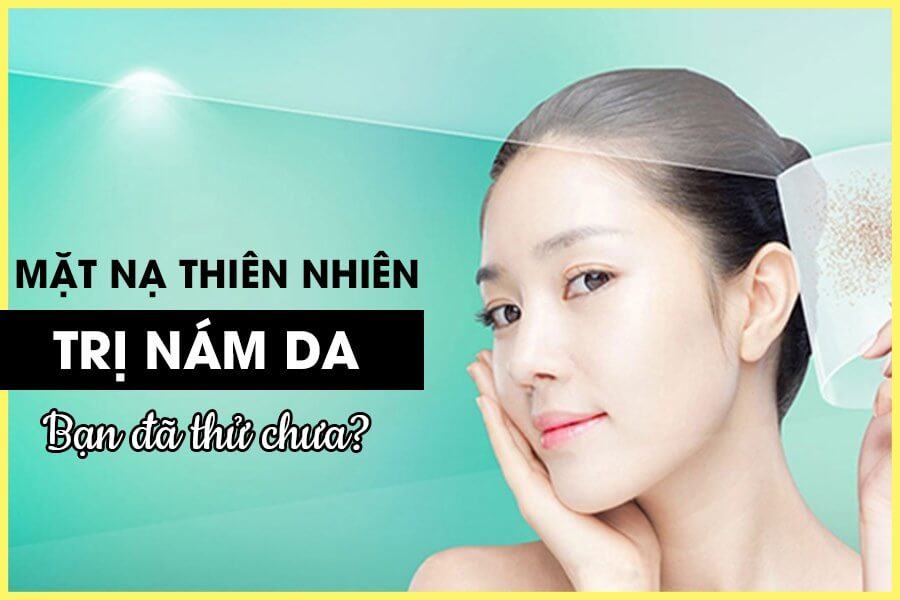 Types face mask from nature Always favored by women in beauty and skin treatment formulas. Although it has a slow effect, this is a safe, economical and effective method when persistently used for a long time.
In particular, regular mask application also helps skin to be healthy, smooth, whiter.
With mild melasma such as melasma, if using the right ingredients, the skin can be significantly improved:
Eggplant and fresh milk mask
Eggplant is rich in B vitamins, vitamin C, vitamin PP and trace elements such as Fe, Zn, which are essential for the body and skin. Therefore, the use of eggplant masks can effectively whiten the skin and fade the pigmentation spots if persistently used for a long time.
Fresh milk also contains a large amount of vitamin A, and vitamin B group - effective moisturizing and whitening effect. Besides, the amount of lactic acid in fresh milk helps gently exfoliate the dead skin layer on the skin, regenerate damaged skin, and help the skin absorb the nutrients in the mask.
Combine these two ingredients to apply regularly to your face, you will have a healthy skin and repel melasma quickly.
Doing:
Step 1: Wash eggplant, puree and squeeze out the juice.
Step 2: Mix 2 tablespoons of eggplant juice and 2 tablespoons of unsweetened fresh milk.
Step 3: Gently massage the mixture onto the face, especially the melasma areas for 3 minutes.
Step 4: Leave it on for 25 minutes and wash your face with warm water.
Green papaya and honey mask
Many women will be surprised to use papaya as a face mask because of the fear that the amount of plastic in this fruit may cause skin irritation. However, this fruit when alive is rich in vitamins A, C, B1, B2 and trace elements such as Zn, Mg, K, Fe - which helps to improve skin pigmentation and repel other harmful substances. dark spots fast.
Besides, honey has a very good skin moisturizing effect and high antibacterial ingredients - will balance the mask mixture. The combination of these two ingredients will form a nourishing maskEffectively remove melasma without worrying about irritation.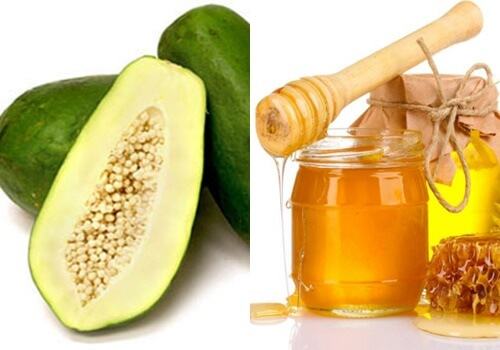 Doing:
Step 1: Peeled green papaya, washed and juiced.
Step 2: Mix 1 teaspoon of papaya juice and 1 teaspoon of raw honey.
Step 3: Gently massage the mixture onto the face, especially the melasma areas for 3 minutes.
Step 4: Leave it on for 25 minutes and wash your face with warm water.
Mask of fresh turmeric, egg white, lemon juice
In fresh turmeric contains curcumin - an active ingredient with effective anti-oxidant ability, which helps to prevent the formation of melanin pigment while increasing the elimination of melanin, promoting the regeneration of new epidermis.
And egg whites and lemon juice are considered the perfect duo in whitening and treating some skin problems such as acne; fade bruises, scars; fade skin pigmentation.
Combining these two ingredients with fresh turmeric will increase skin whitening and effectively remove melasma patches.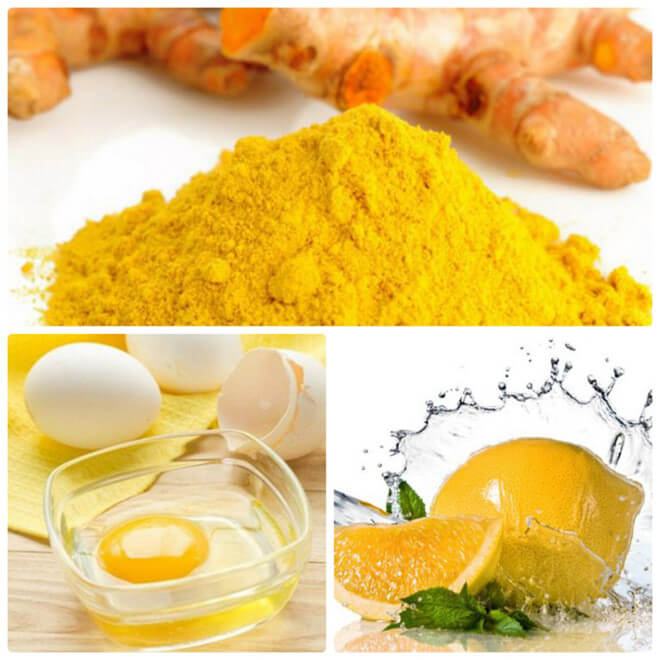 Doing:
Step 1: Fresh turmeric is cleaned and crushed to extract its juice.
Step 2: Take ½ egg white and whisk, then add 2 tablespoons of fresh turmeric juice and ½ teaspoon of lemon juice, mix well.
Step 3: Apply the mixture evenly on the face and gently massage the melasma area for 3 minutes.
Step 4: Leave it on for 25 minutes and wash your face with warm water.
** Note when using natural masks
Should choose the source of raw materials carefully - clean - pure to not cause skin irritation.

Apply a mask twice a week and maintain it for a long time while always sunscreen and shield the skin, avoiding direct exposure to bad effects from the environment.
3. Use in parallel with specialized serums
To treat melasma at home effectively, you need to combine it with daily skin care by specialized serum products. Specialized serums often have active ingredients in the right concentration for each skin problem. These products have the effect of nourishing the skin and supporting effective skin treatment. In particular, they are quite benign and safer for the skin than using special creams.
You should consult with a specialist to choose the product that best suits your skin condition.
>>> Related Articles: List the Common mistakes when treating melasma make melasma even worse than before.
4. High-tech treatments
Although melasma is the lightest level of melasma and the easiest to remove, with treatments with natural ingredients and the use of specialized serums, it still needs to be persistent for a long time to bring about noticeable results. Therefore, if you want to remove melasma patches quickly, you should still use high-tech treatments.
At Miss Tram VietNam, YAG laser laser melasma removal technology is a modern technology to remove melasma, capable of intensive treatment, eradicating melasma at the root without leaving any side effects on the skin.
In particular, each skin condition is examined by experts of Miss Tram and has a specific treatment plan, in order to remove melasma patches quickly, thoroughly and save the most money.
With modern technology, a team of experienced experts and a team of highly skilled technicians, Miss Tram is committed to removing the melasma patches at the root, bringing healthy skin and absolute satisfaction to the patient. every customer.
The above are the share of Miss Tram - Natural Beauty Center about the The most effective home remedies for melasma. With level melasma arrayUsing natural ingredients in parallel with daily skin care with specialized serums can completely remove melasma. However, you need to be patient and choose quality ingredients and products to shorten the time. Hope this article will be useful to you. Wish you always have a healthy skin!
See More About News – Beauty Secrets By Miss Tram - Natural Beauty Center:
The Secret to Preventing Skin Aging for Postpartum Women
Effectively Remove Melasma in Levels