Acne is a type of acne that is very easy to appear in the adolescent. Normally, the skin at this age is very quick to recover and regenerate, so this acne situation is quickly over. However, if you do not know how to take care of your skin properly, this is a "nightmare" that young people have to go through. Today's article, Miss Tram - Natural Beauty Center please guide how to treat teenage acne effective.
What is acne?
Acne is a form of dermatological disease, formed due to the process of clogging the hair follicles of the sebaceous glands. The main mechanism of formation of this type of acne is due to increased sebum secretion, abnormal keratinization in hair follicles, bacterial attack or inflammatory reactions.
Acne is recognized under the nodules on the skin, sometimes under the surface of the skin, may be red or non-inflammatory, often appearing on the face and back. This is the type of acne that will leave marks dark, scar if not treated properly.
Puberty Acne
Puberty acne is a "typical" phenomenon at this age because this is a time when hormones in the body have a lot of changes. In particular, it is impossible not to mention androgens – when the amount of androgen increases significantly, it will stimulate the sebaceous glands to secrete more, combined with dead cells, dirt and bacteria will form acne.
Because sebum secretion in men is often much higher than in women, the risk of formation pubertal acne will also be higher.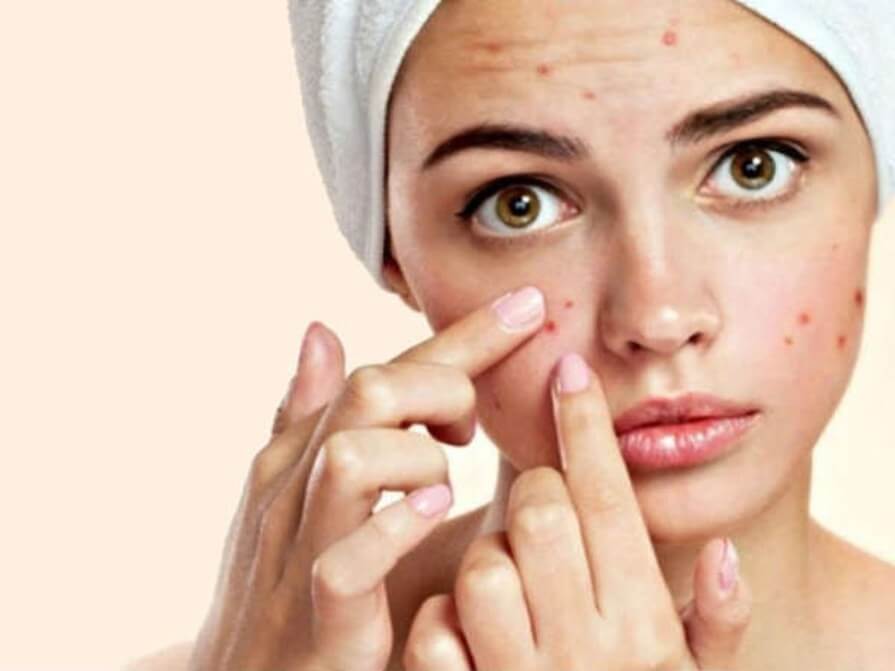 Signs of teenage acne?
Location: Usually, acne will appear on the face, neck, back, chest and depending on the location of each person.

There is inflammation and swelling, with pus inside.

At the acne spots, you will feel itchy and may be slightly painful to the touch.

After 2-3 days of inflammation, the acne will start to dry and form a nucleus inside.
Usually, puberty does not have much knowledge about skin care and proper acne treatment, making acne worse; especially can leave deep scars on the skin.
>>> Related posts: Top 6 Determinants of Acne Treatment Time Mastering these 6 factors will help you know how to take care of your skin to support the acne treatment process quickly, the skin recovers quickly.
Treating pubertal acne by grade
1. Mild level: Care and use of natural ingredients
Puberty skin, although very prone to acne, has the advantage of a very fast recovery and regeneration process – so when properly cared for, acne is quickly eliminated. If you only have a few acne spots on your face, you need to take care of your skin properly and regularly apply acne masks with natural ingredients.
What is the right skin care? You need to focus on 2 essential conditions of healthy skin: clean skin and hydrated skin. Use gentle cleansers and pay attention to the dosage of moisturizers for the healthiest skin.
Acne masks such as: lemon + fresh milk, honey + cinnamon powder, turmeric + yogurt, lettuce + honey, ... very effective when acne treatment pubertal caviar. You should regularly use these masks twice a week and remember to test it on your wrist first to not affect the skin.
>>> Related posts: Harmful Mistakes When Self Treating Acne At Home – 7 mistakes when treating acne at home make the acne treatment process endless, easy to leave scars and bruises.
2. Moderate level: Cream and medicine
When the acne spots appear more acne and there are different types of acne such as acne, acne bran, blackhead…then this is considered a moderate acne condition. At this time, you should use topical creams and oral treatments to quickly get rid of acne on the skin.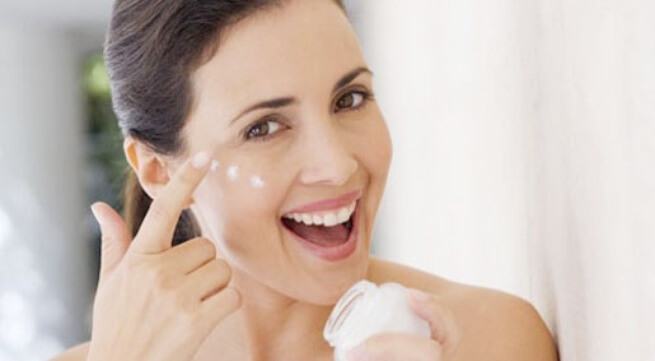 One point to note is that you should only use this method under the advice of a dermatologist because there are many acne creams on the market, and not all are suitable for your skin.
In particular, do not use cream and acne medicine continuously for more than 3 months – this can adversely affect the skin and the health of the body. At this time, you should go to a dermatologist or use modern acne treatment technology to eliminate acne and recover skin quickly.
3. Heavy level: Use technology
Especially at Miss Tram, technology Fractional CO2 . Laser Micropoint Activation is a technological breakthrough in the field of acne skin recovery and treatment. The laser wavelengths are capable of penetrating deep into the dermis without causing invasion of the surrounding healthy skin. Besides, for each skin case, the experts will examine and give the most suitable treatment schedule to bring the highest efficiency to customers.
>>> Related posts: The Secret To Reducing Swelling After Squeezing Acne - Standard acne squeezing process and mask to help reduce swelling safely and effectively after squeezing acne.
Tips for treating teenage acne
To prevent and treat acne effectively, you need to pay attention to the following points:
Always clean your skin with a mild cleanser and twice in the morning and at night.

Moisturize the skin fully with the right moisturizer.

Do not touch your face and especially do not arbitrarily squeeze acne when the acne is not ripe, to avoid creating conditions for bacteria to accumulate and acne to develop worse.

Supplement enough nutrients and fresh vegetables for the body to increase the skin's resistance, support the faster skin recovery process. In particular, you need to pay attention to supplementing with foods that are not rich in vitamin C and zinc - this is the most effective duo to treat pubertal acne.

Avoid foods that are harmful to acne skin such as sugary foods, fried foods, hot spicy foods, canned foods, carbonated drinks, etc.

Exercise regularly every day to keep the body healthy, toxins are easily eliminated, and the skin is also more airy thanks to the sweat excretion process.
The above are the share of Miss Tram - Natural Beauty Center about treatments for teenage acne. With each level of acne, you still have to always clean and moisturize your skin every day - this greatly affects the results of acne treatment. Hope this article will be useful to you, wish you always have a beautiful healthy skin!
Learn More About News – Beauty Secrets By Miss Tram - Natural Beauty Center:
Grasp the Cause To Treat Skin Aging Effectively
How To Use Eye Cream To Prevent Crow's feet
Capturing the Skin's "Biological Clock" and Effective Skin Care