|Share| Instructions for Correctly Apply Ointment to Eyebrows After Spraying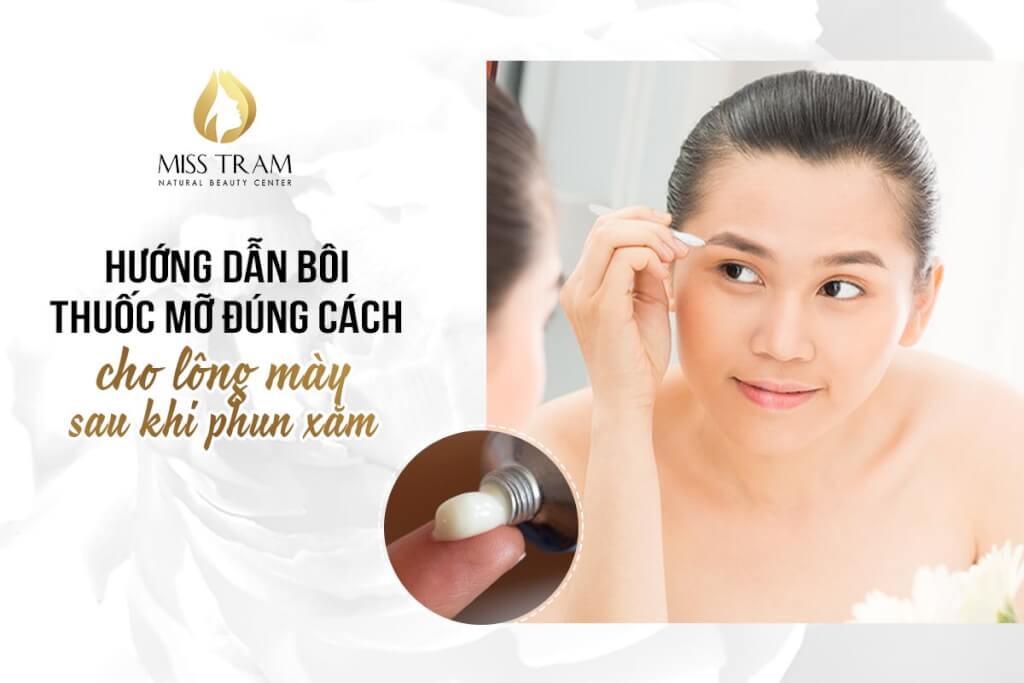 How to Apply Ointment Correctly to Eyebrows After Tattooing
In her previous post, Miss Tram mentioned the reason "Why do experts advise customers about using ointment for 3-5 days after eyebrow tattooing?"
Immediately after that post, Miss Tram received a lot of inboxes from people asking for more instructions on how to apply the medication properly, because some customers were afraid that their inexperience would make their eyebrows hurt. bad, bad.
So don't let you wait long, Miss Tram will guide you to stay hot and remember to take notes right away:
Step 1: Wash your hands with antibacterial soap.
+ Step 2: Use a cotton swab dipped in warm water (made from boiled water to cool), dab on the eyebrows and stroke gently. This is how you clean your eyebrows and remove dirt for perfect cosmetic results.
+ Step 3: Use another cotton swab to dip the ointment and gently apply on the tattooed eyebrow area. You should only use ointments instead of Vaseline or oil-based products and cosmetics because they can "clog" the pores.
Small note: Do not apply the ointment too thick or too thin and counterproductive.
+ Step 4: Continuously apply ointment for the first 3-5 days after tattooing and gently wash your face with warm water after waking up in the morning and before going to bed at night.
In addition, Miss Tram found that some girls often have a habit of wearing headbands or hats or playing sports ... should also limit use in the process of applying this ointment because sweat can cause a slight feeling. hurt and affect the peeling process of the eyebrows.
---
Don't hesitate to call HOTLINE 1900 7018 For advice on all your questions about the service, please:
Sculpting eyebrows with natural fibers with 6D - 9D techniques for Men and Women.

Sculpting eyebrows with natural fibers combined with Ombre/ Shading/ Sandy spray.

European eyebrow sculpture.

Spray Ombre eyebrows.

Magic Shading eyebrow spray.

Spray eyebrow powder crystal American ink 100% herbal extract.

Spray eyebrow powder Queen toner.

Delete, correct and handle the phenomenon of blue and red eyebrows.
With Miss Tram - Natural Beauty Center Some Questions Answered Other:
Patience, Patience, Patience – Effective Acne Treatment Mantra
What Acne Location On Your Face Says About Your Health