Are you facing constant wrinkles on the corners of your eyes?
You just want it to go away as quickly as possible?
Are you afraid that specialized cosmetics can produce side effects?
If so, let's Miss Tram - Natural Beauty Center DIY all kinds Eye wrinkle mask 100% natural so that wrinkles are no longer constant on the corners of your eyes! What are you waiting for, let's get started right away!
2 Effective Eye Wrinkle Mask Recipes
Type 1: Aloe vera mask
Doing:
Prepare a fresh aloe vera leaf, wash it thoroughly with dilute salt water to remove all bacteria attached to the outer skin of the leaf. Once cleaned, separate the aloe vera gel, but do so that the latex of the leaves does not stick to the gel.
Separate the gel, grind it well, then apply the gel to the skin around the eyes, especially in the area with wrinkles. Gentle and relaxing massage action for 15-20 minutes will help the ingredients in aloe vera gel penetrate better.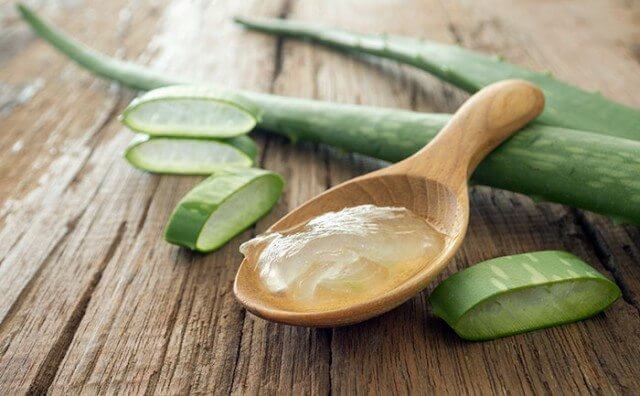 When the time is up, you need to wash your face with cold water, but remember not to let the gel get inside and hurt your eyes during the masking process. If you persevere to apply an aloe vera mask 2-3 times a week, you will clearly feel the change of wrinkles.
>>> Related posts: Eye Massage Movements to Reduce Wrinkles - Detailed instructions for 3 effective massage movements to reduce eye wrinkles.
Why can aloe vera do this?
Aloe vera, also known as aloe vera, is one of the plants containing many precious vitamins A, C, E, B1, B2, B3, B6. When entering the body, they will perform the ability to help the body fight the effects of aging such as the formation of free radicals that cause cells to oxidize, causing wrinkles to form faster, regardless of age.
In addition, this is also a rare plant that contains Vitamin B12, which has a strong effect in promoting the production of red blood cells, creating new cells to help smooth and youthful skin.
An interesting study conducted in Korea proved that the older the aloe plant, the higher its antioxidant capacity. The 3-year-old aloe extract was found to have the strongest free radical scavenging mechanism, up to 72,19%, compared with 2-year-old aloe.
Type 2: Banana mask
Doing:
It can be said that this is the easiest mask to make, because any region has bananas. Accordingly, you only need to prepare 1 ripe banana, then remove all the skin of the banana and then grind it finely, to be able to tighten pores, you can add a few drops of rose water, mix it well. evenly.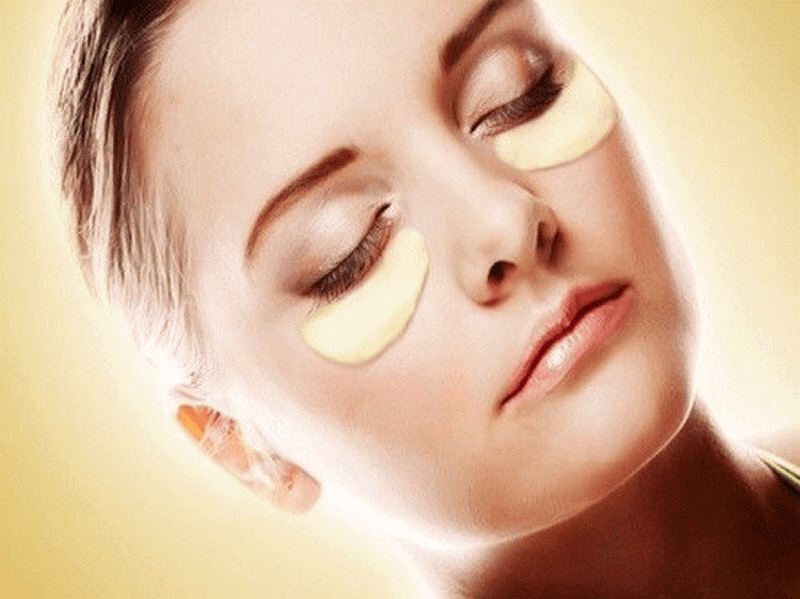 To apply an eye mask, you just need to gently apply it to the eye area, massage it gently and then keep it on the skin for 30 minutes and rinse with cold water. When doing this 2-3 times a week and lasting from 4-5 weeks, you will feel the disappearance of wrinkles on your eyelids.
Similar to the aloe vera mask, when you apply it to your skin, you should also be careful not to let the mixture get in and hurt the eyes inside.
Why do ripe bananas do this?
"The composition of bananas has a lot of antioxidants Dopamine and Catechin, which protect the body from free radicals. It is also a food to increase the levels of Magnesium, Potassium, Vitamin C and Vitamin B6 – important ingredients in cell regeneration" (A San Diego nutritionist in the US by the name of Laura Flore once said. know)
>>> Recommended articles: Important Notes When Putting on a Skin Mask In order for masking to achieve optimal results, in addition to applying a mask that suits your needs and skin type, you need many skills and other important notes. Let's see.
When the skin is replenished with these substances regularly, there is no reason for wrinkles to persist or appear on the corners of your eyes anymore. Try to apply and share for Miss Tram - Natural Beauty Center Its effectiveness!
See More About News – Beauty Secrets By Miss Tram - Natural Beauty Center:
Anti-Aging Skin Care Secrets At Home With Honey
Which Cosmetic Lip Spray Method Is Best Today?