When facial hygiene is not clean, frequent exposure to dust, hormonal disturbances, etc., we are prone to acne problems. Among these, the most annoying is acne hidden under the skin, especially people with oily skin type, this type of acne is more and more "raging". However, you can completely get rid of them with the care treatments at Miss Tram - Natural Beauty Center.
Causes Of Hidden Acne And How To Treat Hidden Acne For Oily Skin
Why does oily skin or acne hide under the skin?
Oily skin is characterized by more active sebaceous glands than usual, always in a "glossy" state. Due to the accumulation of oil under the pores, plus the dirt is not removed, causing inflammation and irritation underneath the skin, forming hidden acne.
Hidden acne does not grow alone but will form groups close to each other, when touched, it feels rough but does not cause pain. The acne nucleus is located deep under the hair follicle, it is difficult to emerge, so we cannot remove all the acne.
This type of acne makes our skin lose its smoothness, easy to leave ugly bruises and even accelerates the aging process of the skin. Without timely and definitive treatment, acne hidden under the skin will make you lose your inherent confidence.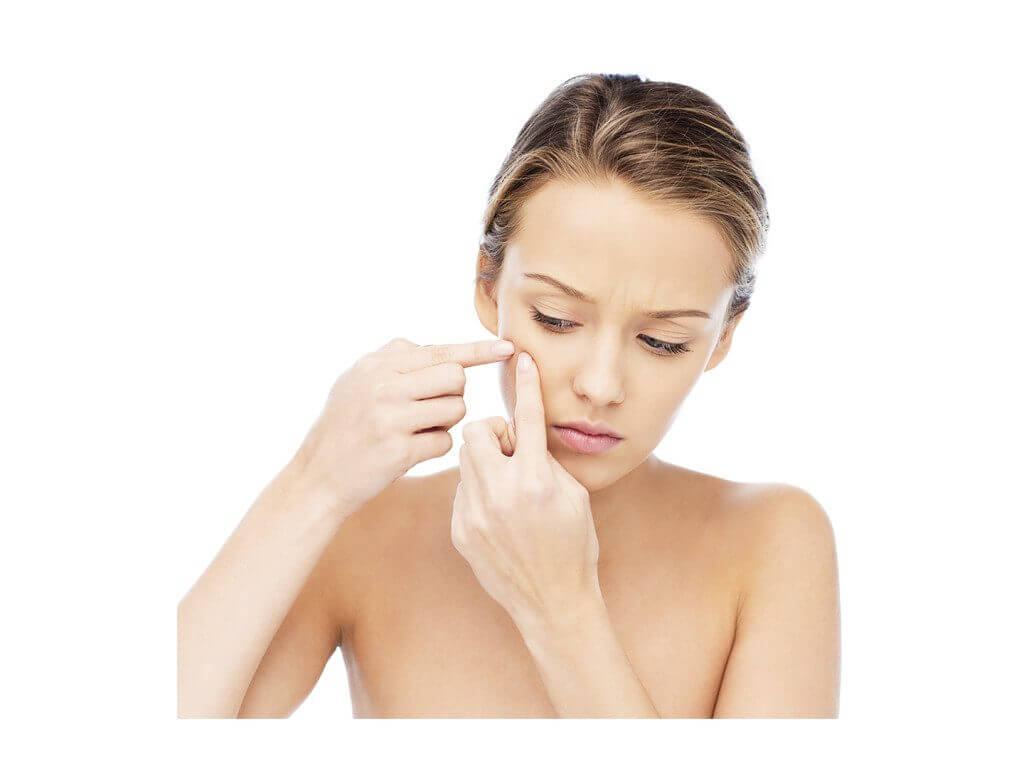 >>> Related posts: Treat Acne What Should And Shouldn't Eat - Proper diet to ensure the most effective acne treatment process.
Acne hidden under oily skin is formed by many other causes, the most common of which is due to daily care habits, using too many cosmetics but not removing makeup thoroughly, causing clogged pores; because you expose your face to a smoky environment or use blankets that don't wash regularly; use of poor quality cosmetics; always in a state of stress or stress…
When we have acne hidden under the skin, we are always advised to take good care of and remove makeup to remove dirt. In addition, hidden acne can also be used with some drugs to stimulate the acne to emerge. However, these methods are most effective only about 70-80% and hidden acne can still come back to bother you, especially if you have oily skin.
Treatment for hidden acne for oily skin at Miss Tram
Before introducing acne treatments to customers, Miss Tram - Natural Beauty Center has conducted thorough research to choose the most optimal technology. With many years of experience in the field of Spa - skin care, we are confident to help our customers completely treat acne hidden under the skin without worrying about returning acne or other side effects.
Due to the hidden acne properties, it is necessary to completely remove the acne underneath to help the skin not be darkened, and at the same time to tighten the pores. When interacting with customers, Miss Tram's experts will identify the current acne situation to offer the most suitable treatments.
>>> Related Articles: Treat Acne With Cinnamon And Honey Extremely Effective – Find out why the combination of cinnamon and honey works for acne combine them and how to use them for optimal results.
Hidden acne treatments at Miss Tram include:
Get the acne core with the right technique, make sure it doesn't leave any dark spots or scars (apply if acne grows a lot)

Detoxify the skin, exfoliate and control oil

Shining green light stimulates acne to emerge, and at the same time regulates and improves the skin's oil glands

Use the exclusive treatment formula at Miss Tram
Follow the correct procedure (a course of about 10 treatments), hidden acne will improve significantly and then disappear completely. You can rest assured because the technologies and therapies that Miss Tram uses are all rigorously tested, committed to not causing harm to the skin.
>>> Related posts: How Long Does It Take to Treat Acne - Acne treatment time depends on your acne condition, for details, please refer to the article.
During the treatment, Miss Tram will guide you to properly care for your skin, apply a reasonable diet, and combine additional masks and supportive lotions. With our experience and expertise, we will help you beat hidden acne, owning smooth, youthful skin.
See More About News – Beauty Secrets By Miss Tram - Natural Beauty Center:
How To Beautify Face With Cucumber
How to Beautify Face With Fruits
Review Top Skin Care Products