Miss Tram Thanh Xuan Station
Instead of thinking "It's 30, 40, 50 - I'm old" the skin can add a little wrinkles, a little less sharp is also obvious. Why not once, allow me to live my bright days and become more beautiful?
Youth really only begins when you know how to love and take good care of yourself.
This March, visit the "youth station" of Miss Tram VietNam to recharge your beauty with this series of attractive offers!
BEAUTY HALF PRICE
50% off services:

Skin Care.

Cosmetic tattooing: Eyebrows - Lips - Eyelids.
INCREDIBLE SKIN CARE
FCO2 scar treatment: 999k.

Awakening youth: 1999k.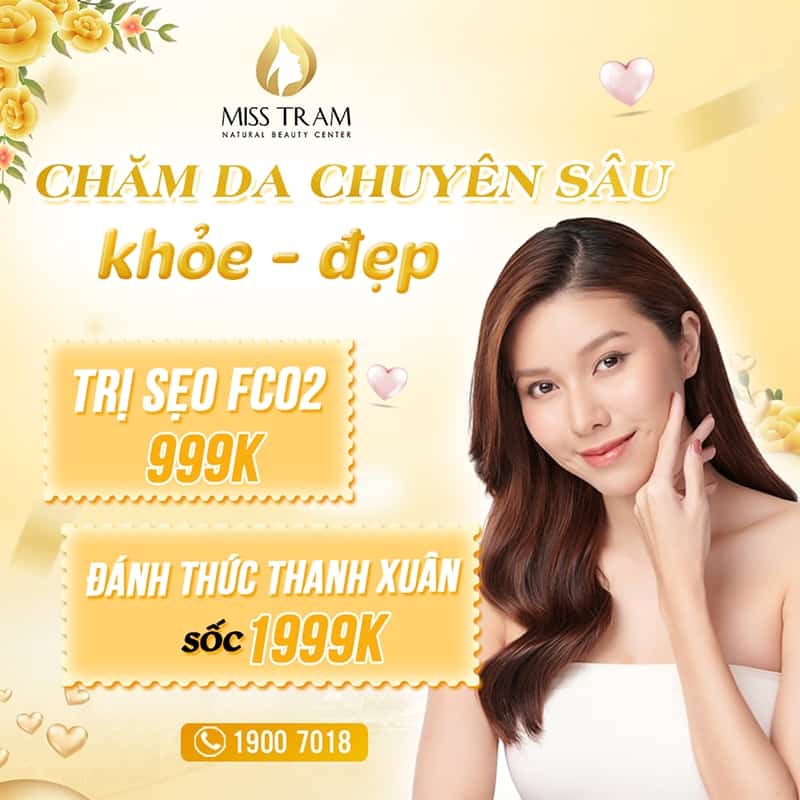 SPECIAL GIFTS
Gift voucher worth 2000k when registering Baby Skin/Diamond Skin packages).

Buy 10 skin care sessions get 2 more sessions free.

Get 1 free eyebrow tattoo / eyelid tattoo removal or eyelash transplant.

Extra 5% off when registering for Eyebrow - Lip beauty combo.

Extra 5% discount when traveling from 2 people or more.

Extra 10% off when introducing new customers to Miss Tram beauty salon.
Like flowers, always shine in the sun, learn to love yourself to be loved more!
For all inquiries about beauty services and offers, please cmt/ ibx or contact Hotline: 0899.194.519 for Miss Tram VietNam Support you quickly, wholeheartedly.