You are self-deprecating because neck skin Your skin is rough, wrinkled, dull without finding an effective solution to treat it? Let Miss Tram - Natural Beauty Center Tell you how to make that dull far area become white, pink and soft very quickly thanks to these super simple tips!
Share the Secret of Safe and Effective Treatment of Neck Skin
Why is the neck skin prone to roughness and wrinkles?
The reason why this condition occurs more in women than in men is because the dermis fat tissue of men and women has a different structure. In women, the first layer of dermis fat is thinner and the fat cell wall is made of crisscrossing connective tissue.
Neck skin is often dry and flaky due to its thinner structure and fewer oil glands. In addition, there are a number of other factors that affect this skin area such as drinking habits, smoking, exposure to the sun, hormonal problems, etc.
Although not harmful to health but Wrinkled neck skin makes us sisters lose confidence, afraid to wear many kinds of clothes, lose our charm. So how can this situation be prevented or improved?
You just need to diligently apply the useful tips below and you will be able to own a smooth, tight and sexy white neck.
>>> Good article: Catch circadian clock of the skin To offer the safest and most effective skin care treatments.
The most effective way to treat rough, wrinkled neck skin
1. Moisturize the neck area regularly
Just like the skin of the face, the skin of the neck also needs to be moisturized and balance the pH of the skin. It is best to use natural essential oils. How to do it is very simple, take a little cream or essential oil on your hands and gently massage in a circular motion. Do it regularly twice a day in the morning and at night before going to bed, you will see unexpected results.
2. Remember to exfoliate your skin
Kill death celk Helps remove damaged, peeling skin thoroughly by dead cells that often make skin dull and dry. If you clean them properly, you will support the skin to absorb nutrients from the cream better, making the skin smooth and soft without worrying about roughness and wrinkles anymore! Experts recommend exfoliating the skin on the neck at least once a week.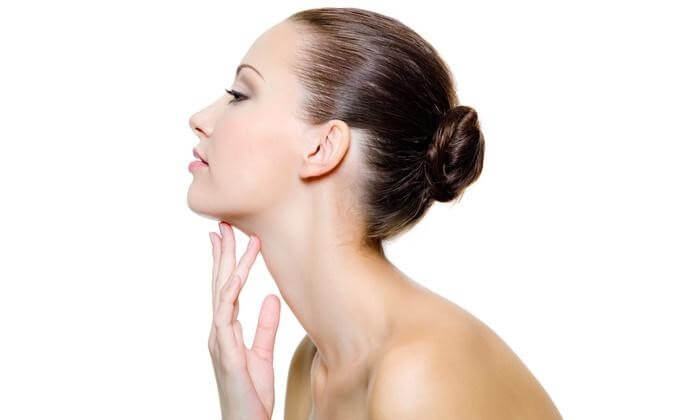 3. Proper nutrition
Follow a diet low in fat and refined carbohydrates, eating only complex carbohydrates. The simplest diet is Macrobiotics, in which the main food source is whole grains, combined with the addition of vegetables, fish and seafood.
>>> Good article: Skin care tips before the age of 30 - Learn the care steps to take before the age of 30 to help you always have bright, shiny skin.
4. Move your body
You must have also noticed that most dancers and athletes rarely have rough neck skin. A lot of exercise will help the body relax, improve cellulite and not sag very effectively.
5. Sit in the right posture
Sitting in the wrong position not only makes the neck skin wrinkled, but also greatly affects the back and spine. In addition to the appearance of wrinkles on the neck, you may also face dry, flaky skin. Therefore, sit with your back straight, keep your head high, and do not bend your neck for a long time. At the same time, change your position often to avoid damaging the skin of your neck.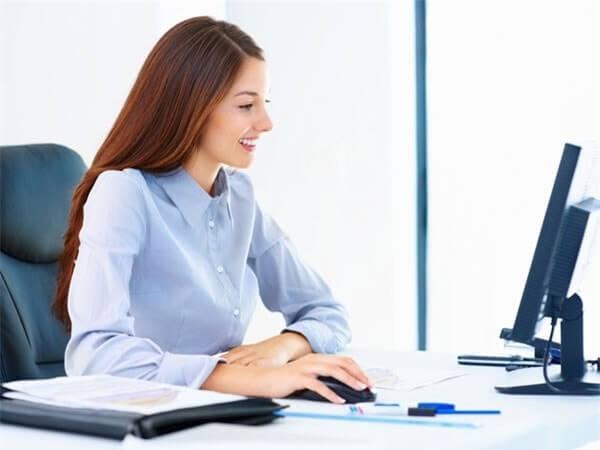 6. Don't forget sunscreen
It is fair to say that sunscreen will help you limit a lot of damage when your skin is exposed to direct sunlight. Therefore, apply sunscreen on your neck, gently massage before leaving the house. Use sunscreen having a minimum of SPF 30 is most appropriate.
>>> Good experience: How do Thai women take care of their skin?? Learn the secrets of effective skin care and beauty from Thai women.
Neck skin is rough is the way beauty alarms about your nutrition, exercise, lifestyle. With these easy-to-follow skin care secrets, you not only own a white, smooth neck, but also your beauty becomes fresh and radiant quickly.
See More About News – Beauty Secrets By Miss Tram - Natural Beauty Center:
The Secret To Detoxifying Acne Skin From The Inside Out
The "Miracle" Effect Of Collagen For Women