Dry skin is a common skin condition of women, the skin is always in a state of lack of moisture, lack of elasticity and dryness. Usually dry skin is not serious, but later on, the skin will age faster and create more wrinkles than other skin types. To improve dry skin, it is necessary to know how to properly care for the skin and have a healthy diet and lifestyle. And Miss Tram - Natural Beauty Center learn the The secret to taking care of dry, white and smooth skin ok
Secrets of Dry Skin Care Always White Smooth, Bright
1. Skin care from the outside
• Understanding your skin and choosing the right skin care products
The most important thing in Skin Care leaves understand skin to choose the right cosmetics – if using the wrong cosmetics will bring a lot of skin problems. For dry skin girls, it is necessary to remove products containing alcohol, high pH. Instead, give preference to products with natural extracts, low in fragrance and moisturizing so that the skin is both gently cleansed and retains moisture on the skin.
In particular, you should choose to buy from reputable brands with clear origins for the most effective and safest skin care.
• Complete and correct cleaning procedures
To take care of the skin in the best way, it is necessary to follow basic cleaning procedures such as:
Remove makeup every night before going to bed.

Wash your face twice a day with a facial cleanser.

Exfoliate your skin 2 times a week.

Steam your face twice a week.
>>> Related Articles: These Mistakes when removing facial makeup is the cause of acne. Learn how to protect your skin in the safest way.
• Wear a mask
Applying a mask is a step to add moisture and nutrients to the skin, making the skin more fresh and smooth. On the market there are many types of masks with different properties and uses, suitable for one or more skin types. When choosing to buy a mask, remember to carefully read the ingredients and instructions for use to see if it is suitable for your skin.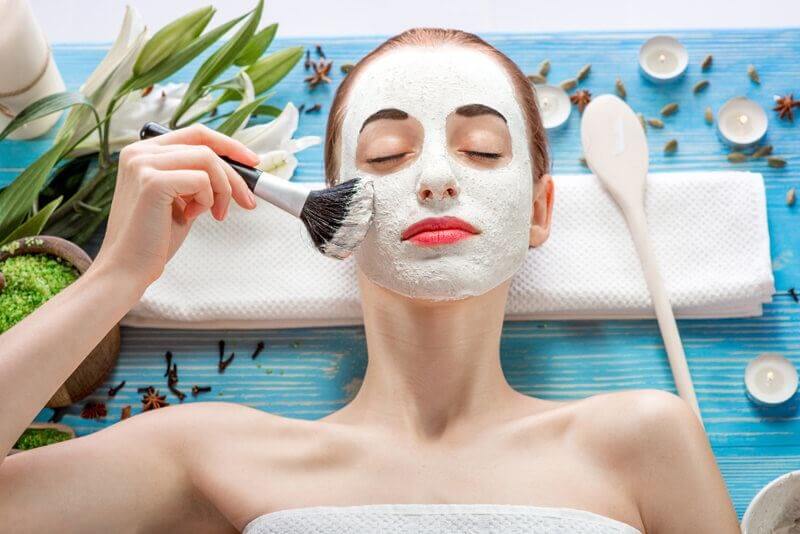 In addition, natural masks are also one of the easy-to-find, cost-effective and effective skin care masks. When using a natural mask, you should prioritize ingredients that are benign and highly moisturizing such as honey, fresh milk, yogurt, butter, etc. to moisturize the skin.
>>> Share: Fruit mask for dry skin - Very effective method to care for dry sensitive skin that is widely applied today.
• Moisturize the skin
For dry skin, moisturizing is an extremely important step. You should use separate creams for day and night for the most effective skin care. In addition, it is recommended to use skin care products in order from liquid to thick such as toner, serum, moisturizer.
• Apply sunscreen
Ultraviolet rays in the sun are the single biggest factor affecting the health of the skin. This is the cause of darkening, destroying the structure, causing aging and dryness of the skin. So, don't forget to apply sunscreen every day for the best protection.
• Mineral spray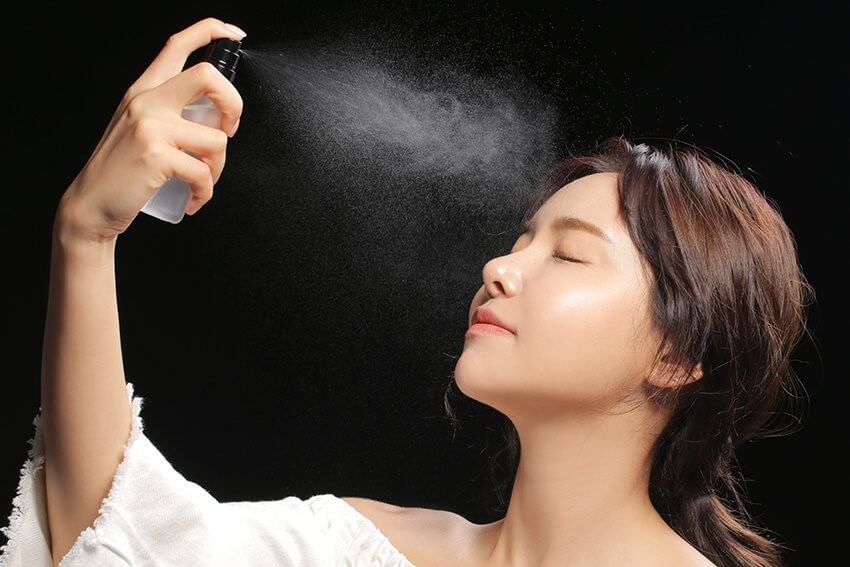 If oil blotting paper is considered the savior of oily skin Mineral spray is the hero of dry skin. Mineral spray will provide additional moisture for dry skin, especially those who work in air-conditioned rooms.
2. Skin care from the inside
• Drink enough water
Drinking enough water every day is essential for an active body and healthy skin. You should add at least 2 liters of water a day for your body by drinking plenty of water, smoothies or green tea to keep your skin hydrated from within.
However, limit carbonated and sugary drinks - these are foods that deplete vitamins in the body, making skin worse.
• Vitamin Supplement
A healthy diet, rich in nutrients and vitamins not only helps your body stay healthy, but also helps keep your skin youthful and smooth. So, add more green vegetables, fruits, grains, nuts and fish instead of fast foods containing a lot of sugar and fried oil for the best healthy skin.
• Do exercise
Exercise helps speed up blood circulation and excretion in the body. From there, the skin will be healthier and more rosy. In addition, exercise also helps to eliminate stress, improve sleep and increase production activity collagen Essential nutrients for youthful skin.
• Get enough sleep
Sleep is the best time for the body and skin to recover. This is the golden time to help the skin regenerate cells and produce more collagen, from which the skin will be more youthful, smooth and ruddy.
If lack of sleep will appear dark circles, eye bags and dull skin, lack of elasticity. Therefore, sleep early and sleep for 8 hours a day – this is a key condition to ensure the health of the body. and youthfulness of the skin. (Outward remittance Thai women's skin care secrets Helps skin stay bright, full of vitality).
The above are the share of Miss Tram - Natural Beauty Center for Care for dry white smooth skin. Hope this article will be useful to you, wish you always have a beautiful healthy skin!
See More The Beauty secrets Other Miss Tram - Natural Beauty Center:
Comprehensive Sun Protection For Skin From The Inside Out
Skin Protection Tips For Office Workers