Skin is very important in a woman's view of beauty. Therefore, sisters always try to find themselves skin care method Suitable for bright, healthy and smooth skin.
Understanding those concerns of women, Miss Tram Natural Beauty Center Please share to the girls 6 natural beauty skin care tips in the article below!
6 Natural Beauty Skin Care Recipes You Should Know
1. Use Baking Soda
In addition to being a cleaning agent for kitchen utensils, did you know? baking soda is also skin care ingredients very useful. Using baking soda regularly will help you get clean, smooth skin and prevent the appearance of acne.
Making: Take a small amount of baking soda mixed with water in a paste state and then apply to the skin, conduct a light massage. Rinse with clean water and then proceed with the next skin care steps as usual.
>>> Small tip: What to do if you have acne?? - See to know more about the causes of acne and the notes to avoid when having acne.
2. Use a mixture (sugar, honey, coconut oil)
Sugar + honey + coconut oil mixture helps dầu kill death celk, prevent clogging of pores and the risk of causing inflammation to form acne. Not only that, they also help create a skin protective film. However, the advice for girls is to only do it twice a week, to avoid abuse causing the opposite reaction.
Making: Take a relatively sufficient amount of sugar + honey + coconut oil, gently massage on the acne affected skin and rinse with clean water. Then proceed with other skin care steps as usual. This method can be used on the face and other skin areas.
3. Fully supplemented with Vitamin A
Experts recommend that women should supplement vitamin A for their skin through cosmetics or use Natural mask of vegetables and fruits.
If you have little time for skin care and you choose to use cosmetics to supplement vitamin A. Then you should add a few drops of rose water or carrot essential oil to prevent acne, stretch marks and wrinkles. However, avoid using products rich in vitamin A during the day, because it will reduce the skin's natural sun protection ability.
>>> Related Articles: Learn Benefits of vitamins for skin - Better understand the benefits vitamins bring to your skin.
4. Use products containing tea tree oil dầu
Some studies by experts suggest that tea tree oil can increase the anti-inflammatory ability of the skin, reduce irritation, prevent inflammatory acne and prevent the possibility of acne formation for the skin.
Therefore, women should choose to use products with tea tree oil ingredients to increase the effectiveness of acne prevention. Persist in long-term use, you will see the acne spots slowly disappear and you will have the healthy skin as expected.
5. Mixed bath (oat, powdered milk, brown sugar and herbs)
Oats have many health benefits, but did you know they also have skin care benefits? Instead of using a shower gel, you can create the following mixture to make your skin smooth and soft.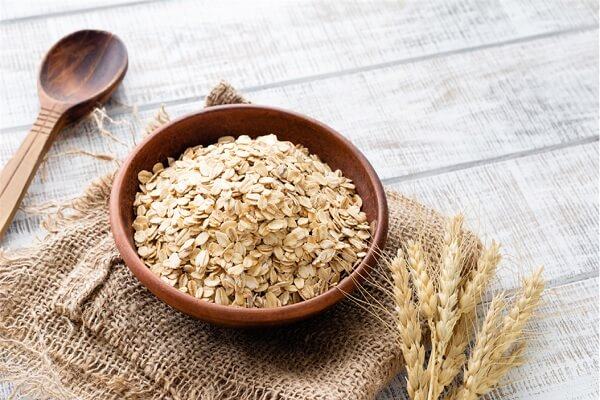 Making: Mix ¼ cup of oats + ¼ cup of powdered milk + ¼ cup of brown sugar + ¼ cup of herbs (chamomile…) Continue to add 10-15ml of essential oil + 2 tablespoons of honey + 2 tablespoons of body oil (optional) and mix well. After soaking in hot water for a few minutes for the mixture to blend well, add water to the tub to be warm and soak in the tub to relax.
>>> Share good experiences: Secrets Brightening skin care in 7 days very simple, effective for girls
6/ Limit sugar intake
Eating a lot of sugar will easily create wrinkles for the skin, make the skin dull and less sharp. Therefore, the advice for women is to limit their intake of sugar, high-sugar products and increase their intake of vegetables and fruits to supplement vitamins.
In addition, Miss Tram also wants to introduce to you some tips in daily skin care to ensure healthy skin:
Remove makeup thoroughly and wash your face 1-2 times before going to bed.

Apply moisturizer before applying makeup.

Use moisturizing products to keep the skin well-hydrated.

Use sunscreen regularly, even when it's cloudy. If you are out in the sun for longer than 2-3 hours, you should reapply sunscreen.

Apply eye cream at night to avoid wrinkles and dark spots. Use products rich in vitamins A, C, and E.

Get enough sleep and drink enough water.
Above Miss Tram Natural Beauty Center shared with you 6 tips to Take care of your skin and keep it bright and smooth. Hope these tips will be useful for women who are passionate about beauty. In addition, if you have any questions about beauty, you can contact Miss Tram Natural Beauty Center for support and dedicated answers!
You are viewing the article Pocket 6 Natural Beauty Tips For Women in a good forum News – Beauty Secrets of Miss Tram VietNam. All reviews and comments, please send them directly to Email teamcrmmisstram@gmail.com or you can comment right below the article. Don't forget to follow other good articles of Miss Tram and share it with everyone.