Degree 20 years old is considered the most beautiful period of a woman, and so is the skin at this age. At this time, the skin structure has gradually stabilized, producing a sufficient amount on its own collagen Essential for smooth and supple skin.
However, if you do not know how to care and nourish carefully, the skin can still appear many problems, especially affecting the aging process later. Due to measure. this paragraph Miss Tram - Natural Beauty Center I will share with you the secret Basic skin care for 20s.
6 Basic Skin Care Tips For Your 20s
1. Understand your skin
It is possible that the skin during puberty is not yet stable, so you cannot accurately determine your skin type. But by the age of 20, the skin structure as well as hormones in the body have gradually stabilized, you will better understand the skin.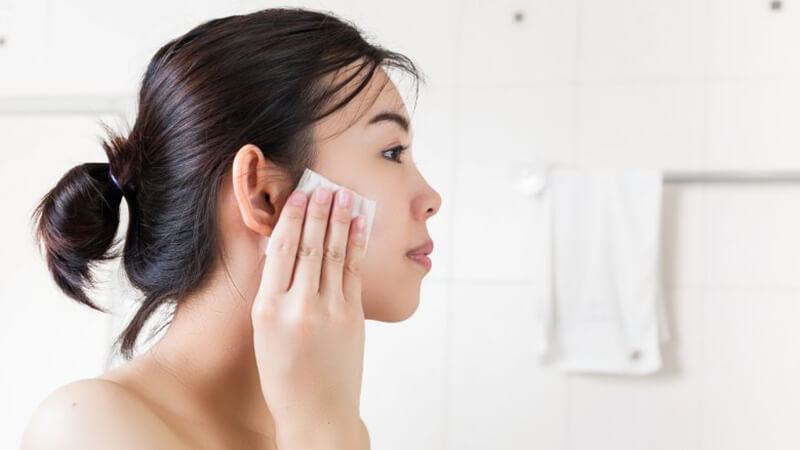 Human skin is usually divided into 5 types: oily skin, dry skin, combination skin, normal skin and sensitive skin. Inside:
Oily skin and combination skin often have overactive oil glands, so they are prone to problems such as blackheads, sebaceous glands, large pores, and often shiny skin.

Normal skin and dry skin are often prone to skin problems if the skin is not adequately moisturized, especially in dry weather.

Sensitive skin very easily irritated by external factors such as weather, temperature, cosmetics .... so it needs to be taken care of.
Once you know your skin type, it will be easier to choose the most suitable skin care products.
*** To better understand your skin type, you can take the following skin type test: https://thammymisstram.vn/trac-nghiem-kiem-tra-loai-da-cua-ban/
2. Use sunscreen
Sunscreen is an essential product for all skin types. Sunscreen not only protects the skin from the negative effects of UV rays, but also has the function of locking moisture and preventing aging on the skin very well. In particular, the sooner sunscreen is used, the longer the aging process on the skin is. And by the age of 30, you will be surprised at the results that sunscreen brings.
There are many different types of sunscreens on the market today.physics, chemistry, and a hybrid between the two), each type has certain advantages and disadvantages, you need to choose the most suitable sunscreen product for your skin. Besides, remember to apply the cream in sufficient amount and regularly reapply for the best protection.
>>> Recommended articles: Perfect Skin Care Treatment - Find out 5 effective skin care treatments at the spa today, see which treatment is suitable for your skin!
3. Exfoliate Regularly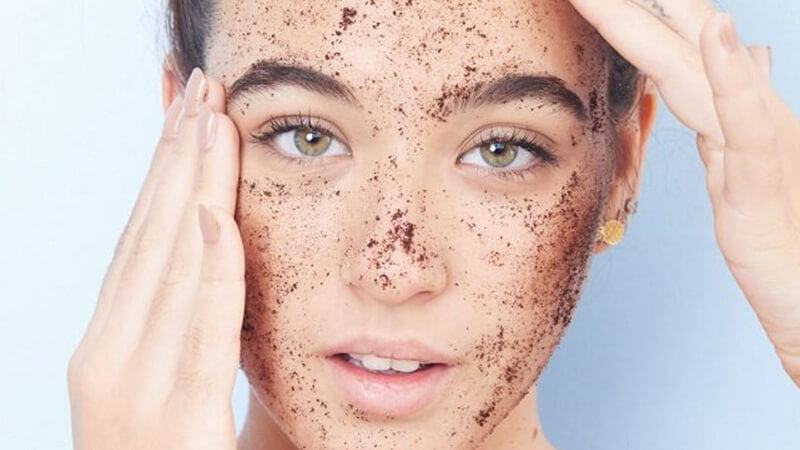 At the age of 20, you have started to get used to cosmetics, makeup as well as more often exposed to dust and dust outside. Therefore, the stratum corneum on the skin will become thicker and thicker, and it is easy to clog pores if you do not know how to clean the skin thoroughly.
For the best skin development, you need to exfoliate twice a week with products and formulas that are suitable for your skin. In particular, it is recommended to steam once a week to deep clean pores and effectively detoxify the skin.
4. Have a basic skin care set
Skin in your 20s doesn't need too many skin care products or a 7-step, 10-step skin care routine like the Koreans. Because the skin is very healthy at this time, you just need to provide enough moisture, nutrients and sunscreen for the skin to have a healthy and beautiful skin. Using too many cosmetics will not be too effective, but also very difficult to control when the skin has problems.
You just need to invest in the following basic skin care set:
Gentle face wash.

Toner does not contain alcohol.

Serum – choose a product that suits your current skin condition.

Moisturizer.

Sunscreen
>>> Recommended articles: Skin Care After Age 30 - 8 skin care steps for people after 30 years old and important notes when taking care of skin.
5. Do not abuse anti-aging products phẩm
As Miss Tram shared, using too many unnecessary cosmetics at the age of 20 can leave a lot of trouble for the skin. Because the skin in this age possesses a very flexible skin regeneration cycle without any help of specialized cosmetics.
Many women with unsatisfactory skin tend to use anti-aging product lines. However, using anti-aging products too soon, too often will make the skin more prone to irritation and sensitivity to the sun.
Therefore, instead of using anti-aging cosmetics too soon, set up a healthy lifestyle and diet to nourish healthy skin from the inside. This is the most effective way to take care of skin and anti-aging in your 20s.
6. Limit heavy makeup
At this beautiful and active age, many young girls practice and regularly apply makeup every day. If you apply makeup correctly and use the right makeup products, it will not affect the health of your skin.
However, many cases of customers at Miss Tram VietNam Acne problems are caused by makeup. Therefore, you need to pay attention to the following points:
Do not wear too much makeup and too often.

Always choose quality makeup products that are suitable for your skin type.

Do not help the makeup layer too many times.

Always remove makeup thoroughly at the end of the day.

Pay attention to cleaning brushes and makeup sponges regularly.
>>> Recommended articles: Professional skin care course – Find out the cost and the knowledge that you will learn if you attend the skin care course at Miss Tram.
Especially, when the skin has many problems in your 20s, you need to find the treatment methods quickly (especially acne problems). Because the skin is damaged for too long, it will affect the skin texture and quickly appear signs of aging later.
Miss Tram would like to suggest some of the most preferred care programs for young people:
For each customer case, Miss Tram performs a thorough skin examination and examination, thereby consulting the most appropriate skin care and treatment procedures. In particular, with nearly 20 years of experience in skin care and treatment services, Miss Tram is committed to bringing the best health to your skin.
Regardless of age, skin needs careful and thorough care. The skin care steps of the 20s are not too complicated, but this is the decisive stage to the youthfulness of the upcoming 30s. Therefore, always take care of the health of your skin from the inside out, because just being a little "ignorant", your skin may have many problems. Hope the above sharing of Miss Tram - Natural Beauty Center will be useful to you. Wish you always have a beautiful healthy skin!
See More About News – Beauty Secrets By Miss Tram - Natural Beauty Center:
Instructions for Squeezing Pimples, Pimples Safely At Home
8 Harmful Mistakes That Make Your Pores Get Bigger