|Question – Answer||

Acne-prone skin is relatively hidden, how many times to treat it?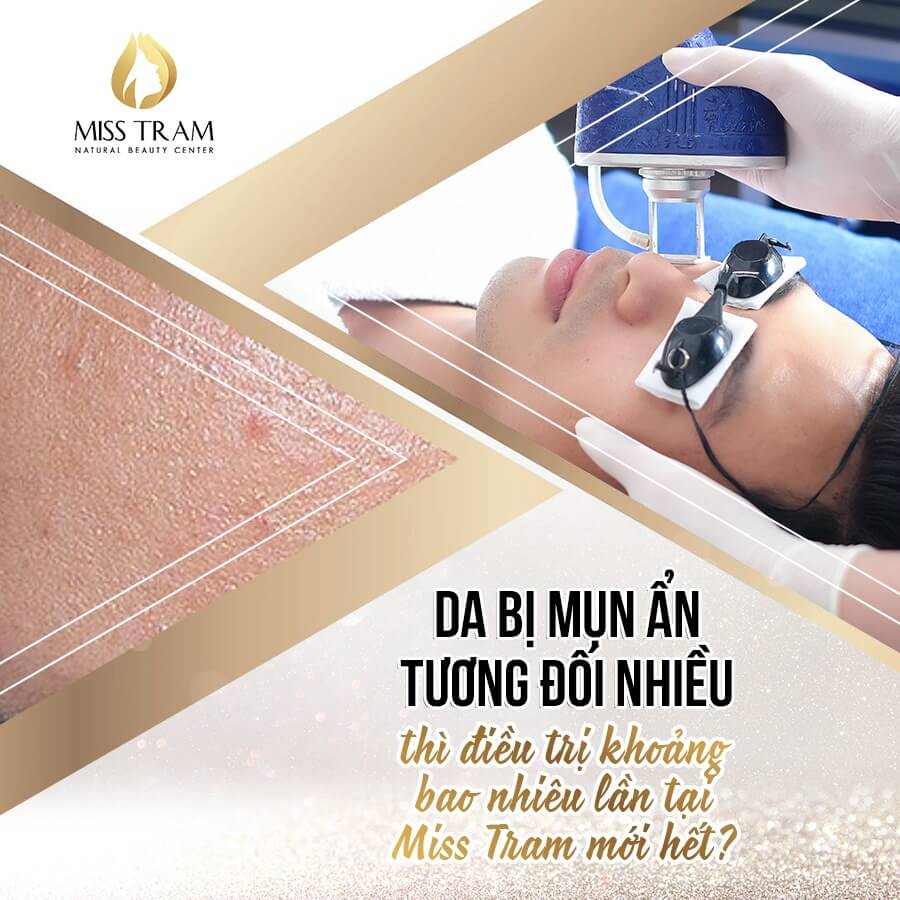 Not only in the Top Prestigious cosmetic tattooing address in Ho Chi Minh City, Miss Tram Natural Beauty Center is also one of the leading units in acne treatment with high technology using advanced - modern equipment combined with the experience of treating acne heirloom of Miss Tram's family.
Therefore, many customers interested in the service want to be consulted by Miss Tram in the following case: "How many times should I treat the skin with a lot of hidden acne at Miss Tram center?"
According to experts, hidden acne must be said to be the most "stubborn" and difficult to treat acne in the family of acne. They usually gather in small clusters, do not cause inflammation or oxidation of acne on the skin. But if left for a long time, hidden acne can cause the pores to expand, increasing the risk of leaving deep scars, they also have the ability to grow into many other clusters and affect aesthetics.
To treat hidden acne, you can completely use natural ingredients to apply masks such as egg white, honey, lettuce... or use creams and medicines to treat acne hidden under the skin. However, these methods need patience to see noticeable results.
– At Miss Tram, the treatment for hidden acne after only the first time has shown you the improvement of your skin. But just improving is not enough, Miss Tram will help you beat hidden acne, own smooth, youthful skin. The time to completely remove hidden acne is about 10 times of treatment and includes the following steps:
Get the acne core with the right technique, make sure it doesn't leave any dark spots or scars (apply if acne grows a lot)

Detoxify the skin, exfoliate and control oil

Shining green light stimulates acne to emerge, and at the same time regulates and improves the skin's oil glands

Use the exclusive treatment formula at Miss Tram
Note:
This course can be changed when the specialist comes in contact with the customer, will identify the current acne situation to offer the most suitable course.

The technologies and therapies that Miss Tram uses are all rigorously tested, committed to not causing harm to the skin.
So in order to know the exact time for the hidden acne treatment process, Miss Tram hopes that customers will visit one of the two central addresses to get the most complete and thorough advice from an expert!
Don't hesitate #How/ Inbox or call #HOTLINE 1900 7018 for advice on all your questions about the service.
With Miss Tram - Natural Beauty Center Some Questions Answered Other:
If you've never done it before, should you choose DISCLOSURE?
Should You Draw Your Eyebrows First At Home Before Sculpting