The fruit is very good for acne skin? Everyone knows that diet affects skin health, but not everyone knows how important they are and how they directly affect the skin. According to the researches of Dr. Jessica Wu in the best-selling book Feeding Your Face, daily nutrition will directly determine how your skin looks, especially supporting the treatment of skin problems very effectively. fruit.
To prevent acne, Jessica Wu also pointed out that it is necessary to limit foods high in sugar, milk and spicy, hot and greasy foods. In addition, increase the amount of vegetables, especially fruits.
So which fruits support acne treatment best? Don't miss the next post of Miss Tram - Natural Beauty Center ok
Top 10 Fruits Very Good For Acne Skin Da
1. Apple
Apples are considered one of the healthiest fruits. With acne skin too, thanks to the abundance of vitamins A, C and minerals such as iron, potassium, phosphorus, magnesium, etc., eating apples every day will help stimulate the body's production. collagen, more elastin. As a result, the skin will be smooth, healthy and beautiful and effectively support the treatment of acne.
2. Butter
Avocados contain a lot of vitamin E, healthy fatty acids and antioxidant compounds - help keep skin healthy and prevent damage from penetrating deep inside, limiting scarring problems after acne effectively. .
Besides, eating a lot of avocado also has the effect of protecting the skin from negative effects from the outside, supporting the protection and treatment of acne skin very well.
3. Citrus fruits
Oranges, soups, grapefruits are very rich in vitamin C - help strengthen the skin's resistance, fight inflammation on the skin very effectively.
In particular, this rich source of vitamin C also helps the body synthesize collagen, improving skin texture. From there, quickly return the white skin. smooth after acne treatment.
>>> Good article: Handbook of acne treatment for the body - Share the safest and most effective acne care and treatment secrets for the body.
4. Strawberry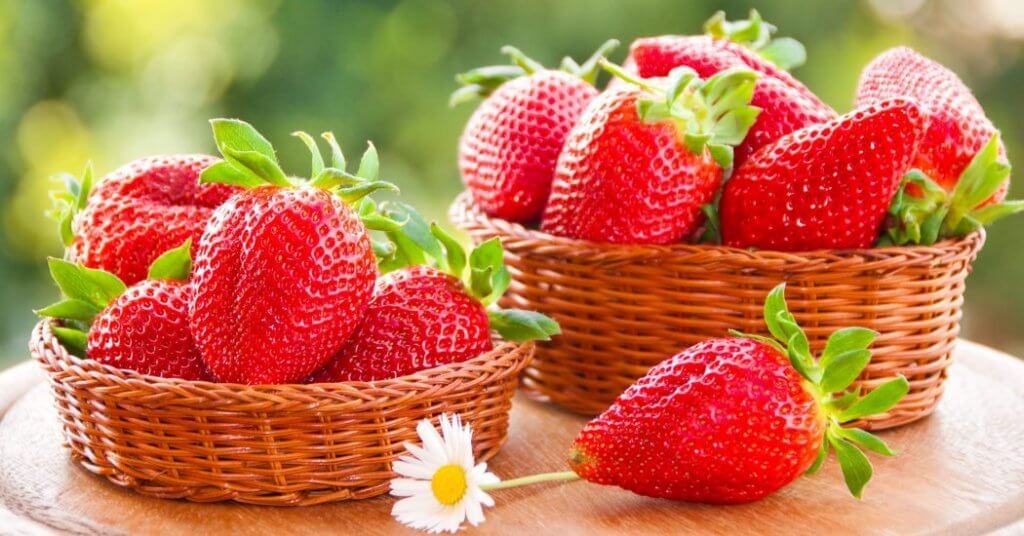 Strawberry is a famous fruit with many antioxidant compounds, which help keep skin healthy and prevent signs of aging on the skin effectively. This fruit is also very rich in nutrients such as vitamin C, vitamin B9, manganese, carbohydrates and salicylic acid - these are important substances that help fight inflammation, prevent the growth and spread of acne.
Therefore, this is a fruit you should use regularly in your daily menu.
5. Tomato
Among the fruits, tomatoes are considered to have many uses for the skin. Because in addition to an abundant amount of vitamin C - which stimulates collagen production in the skin, increases resistance and fights inflammatory conditions, tomatoes also contain a lot of minerals and strong antioxidants - which help protect the skin. acne before negative external influences. From there, support the process of treating acne quickly and effectively prevent scarring and darkening.
6. Papaya
With abundant amounts of vitamins A, C and minerals such as potassium, calcium, magnesium, iron and zinc, papaya deserves to be one of the best foods for skin, especially acne-prone skin.
Not only strengthens resistance, prevents inflammation
When infection develops, this fruit also has the effect of protecting the skin against negative external influences thanks to the antioxidant compound beta-carotene.
>>> Small tip: Drinking water to treat acne most effective - View and pocket right away the top types of drinking water that have the most effective acne treatment.
7. Pomegranate
Rated as one of the fruits with the best antioxidant effects, pomegranate helps prevent the aging process on the skin extremely effectively. In particular, with abundant vitamins A, C, and E, this fruit also plays a role in stimulating the production of collagen, supporting the recovery and regeneration of acne skin.
Therefore, do not ignore this wonderful fruit in your acne treatment menu.
8. Pineapple
Many people with acne skin often abstain from eating pineapple because they think this fruit contains a lot of sugar and causes heat in the body. However, with an extremely rich amount of vitamins and minerals (vitamins C, B1, B2 and Ca, Phosphorus, Fe, Cu), eating pineapple regularly helps to strengthen resistance, prevent inflammation and support regeneration. It's very effective in creating acne.
Therefore, just regularly eating pineapple twice a week, you will notice that your acne condition is quickly eliminated.
9. Watermelon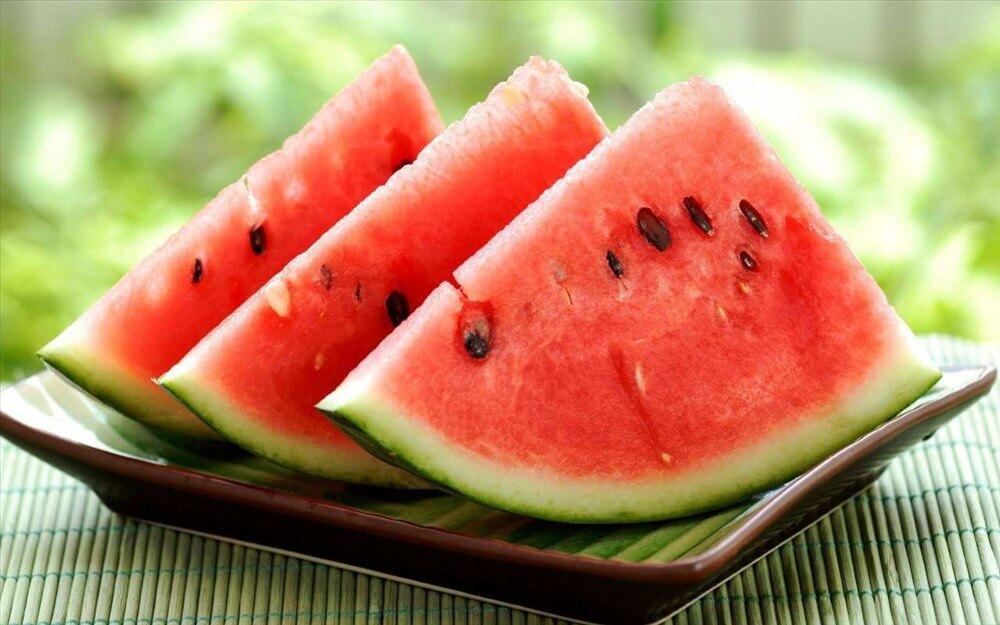 Watermelon is a fruit that contains a lot of water and is rich in vitamin C, minerals - helps to strengthen resistance, support the recovery process, regenerate skin after acne and especially replenish moisture for the skin effectively. .
In the summer, eating a piece or drinking a glass of watermelon daily is also a great way to cool down the body and soothe sunburned skin.
10. Coconut
Fresh coconut is considered a nutritious drink for the body as well as the skin. With ingredients rich in vitamin C and antioxidant cytokinin - effective in preventing aging, enhancing regeneration and helping to repel inflammatory conditions on the skin effectively.
In particular, fresh coconut water is rich in energy, helps to increase blood circulation, As a result, the skin is detoxified and acne is also quickly repelled.
noteWith severe acne, you need to resort to professional acne treatments to solve acne spots quickly and limit leaving major consequences such as concave scars, dark scars.
At Miss Tram, skin specialists always perform a thorough skin examination and examination for each customer, thereby offering the most suitable treatment regimen. With a team of experts, experienced specialists and modern acne treatment technologies, Miss Tram confidently commits to bring the most satisfied acne treatment results to each customer.
The acne treatment services that customers love at Miss Tram include:
Besides eating lots of fruit and having a healthy diet, you need to take steps Skincare carefully to ensure that the skin is cared for in the best way. In particular, with severe acne, please consult a dermatologist to remove acne spots quickly.
Hope the above sharing of Miss Tram - Natural Beauty Center will be useful to you. Wish you always have beautiful healthy skin!
See More About News – Beauty Secrets By Miss Tram - Natural Beauty Center:
Common Mistakes When Sauna Detoxifies Skin
Should I Use Fruit Mask For Acne Skin
Top 7 Best Natural Masks For Skin Age 30
Article Summary

Revealing Top 10 Fruits Very Good For Acne Skin Da

Apple

Butter

Citrus fruits

Strawberry

Tomato

Papaya

Pomegranate

Pineapple

Watermelon

Coconut