Shocking DEAL - 7 Pitfalls for Acne at 99K/day Only at Miss Tram Spa
Wait for not to register?
- Get Medical Standard Acne #60 Minutes at Miss Tram VietNam:
Helps remove acne from the skin early. Limit the progression of acne from mild to more severe.

Deep clean dirt, dead cells, prevent new acne from forming.

Minimize the risk of scarring.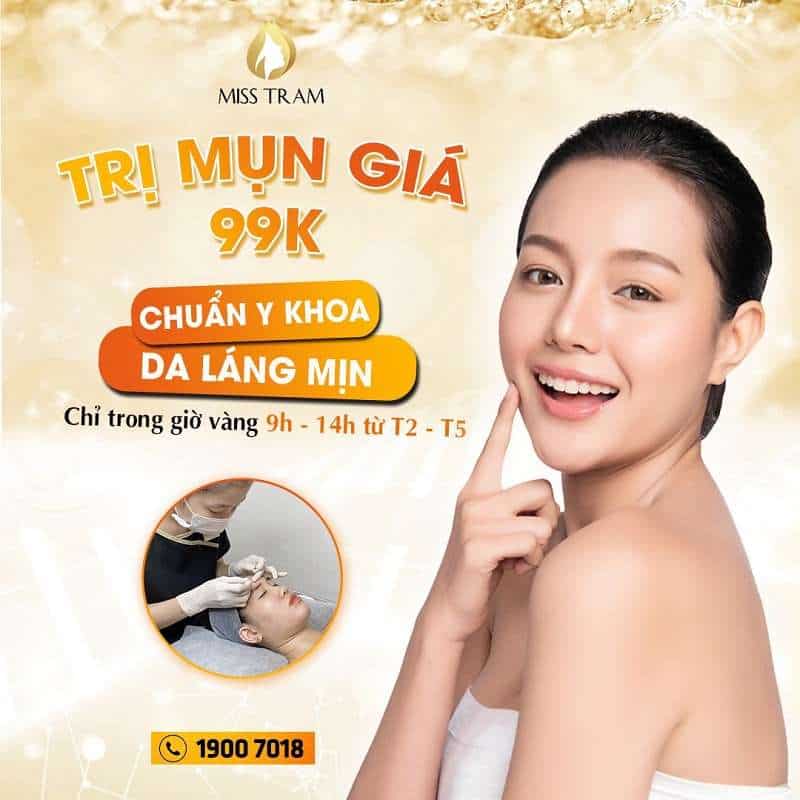 -

5 reasons to sign up for a medical grade today

:
Miss Tram has more than 18 years of experience in acne care and treatment.

KTV is trained in in-depth knowledge of acne removal techniques, skilled and experienced in taking acne kernels.

Instruments used to remove acne kernels are sterile, single use only.

Miss Tram's staff is not only professional, but also sociable and dedicated.

The price is too good, only

99K

.
The program is applicable inGOLDEN TIME FRAME" 9am - 14pm from Monday - Thursday in May.
Instructions on how to make an appointment
+ Go directly to the address of Miss Tram beauty salon: 590/E4 Cach Mang Thang 8, Ward 11, District 3, City. Ho Chi Minh City (Opposite Le Thi Rieng Park)
+ Directly call the Hotline: 0899 194 519 – Call center: 1900 7018
+ Contact Miss Tram at fanpage: https://www.facebook.com/MissTramSpa
What causes acne?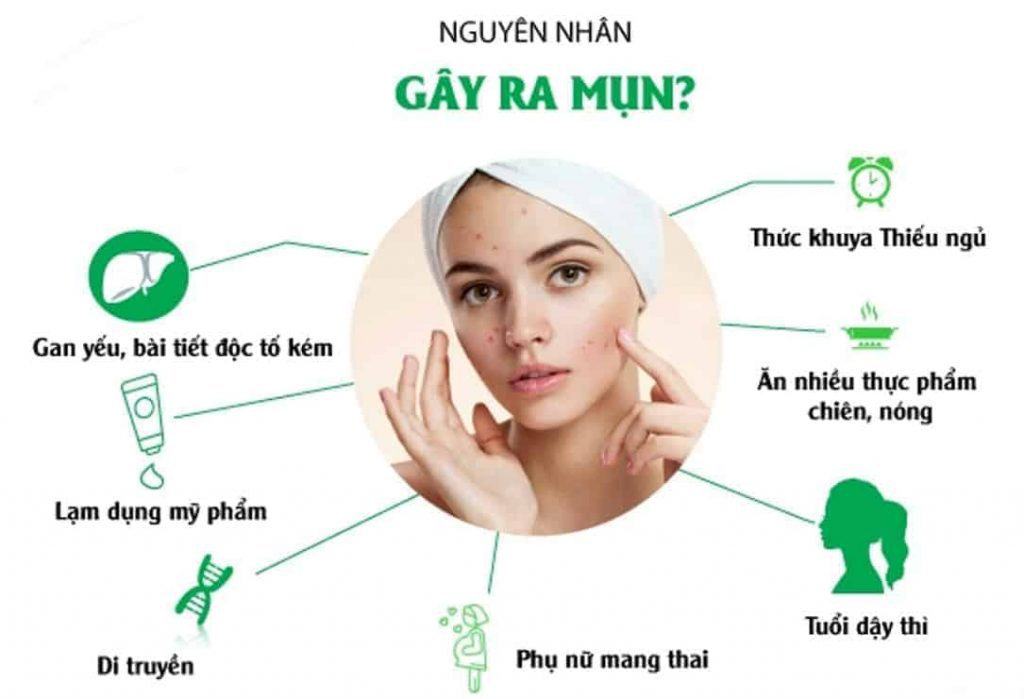 The cause comes from within
Entering puberty, the sex hormones increase, causing the sebaceous glands to become active, thereby causing the pores to become clogged. In addition, a few years before menopause, some women in their forties and fifties may have acne again due to abnormal hormone levels.

Stress, prolonged stress, lack of sleep

A diet high in sugar, high in fat and hot spicy substances causes body heat

Due to heredity
Cause comes from outside
Dirty environment causes bacteria to accumulate on uncleaned skin

Due to change in water source

Facial cleanser, lotion, skin oil, care mask, sunscreen etc…
Instructions on how to squeeze acne with tools
Step 1: Identify acne condition and type of acne

Step 2: Choose a tool to squeeze acne

Step 3: Cleanse skin and open pores

Step 4: Disinfect your hands and acne-squeezing tools

Step 5: Disinfect the acne area

Step 6: Squeeze acne

Step 7: Treat bleeding skin when squeezing acne

Step 8: Disinfect the acne area after finishing

Step 9: Skin care after squeezing acne
Follow for more Events – Offers to quickly book yourself a special promotion at Miss Tram VietNam. Don't forget to check out more great articles in the category Blog Share and recommend it to everyone!
Review Top Skin Care Products