Make up is a basic need of women. For women, updating the beauty method, product Skin Care new or hot trends in the market is a necessity every day.
However, in this busy life, not every girl has time to update new beauty knowledge. Therefore, today's post, Miss Tram - Natural Beauty Center please sum 50 beauty tips used by women. Hope to update you with new knowledge.
Update 50 Hottest Beauty Tips of Women
Skin Care Tips
1. Instant mask with lemon honey: if you don't have time to apply your face, you just need to cut a lemon in half, add ½ teaspoon of pure honey and apply it evenly on your face. This mask is both quick to make and extremely effective.
2. Should be done on the same day: exfoliate - steam - apply on the face so that the nutrients can be absorbed most effectively.
3. Wash your face with carbonated mineral water: this is how to add minerals to the skin of Korean women.
4. Spend 5 minutes a day practicing facial muscles in front of the mirror: performing facial exercises every day will make your face noticeably younger.
5. Use a face wash: with the current polluted climate, you need to invest in a washing machine for the best cleaning.
6. Eye mask: this is especially important for night owls / computer users.
7. Pay attention to neck skin care: This skin area is easy to take care of, but when it is aging, it is very difficult to treat.
8. Always test the water temperature when washing your face: especially in winter, delicate skin will be easily damaged when using water that is too cold or too hot.
9. Schedule skin care: schedule a scrub, sauna, face mask, etc. to make sure you don't miss any skin care steps.
10. Use sunscreen at all times: any season, any place, the skin is also at risk of UV rays or radiation from electronic devices.
11. Massage and moisten the skin when applying the cream: this will help the nutrients penetrate quickly into the skin.
12. Eat healthy at night: sounds difficult for night owls, but this is extremely important.
13. Limit frequent expression of negative emotions: grimacing, frowning makes your facial muscles easy to sag.
14. Use saline eye drops to reduce inflammation on the face: this is both convenient and safe for the skin.
15. Simplify the care steps when the skin is having problems.
16. Do not treat skin problems at the same time: prioritize serious skin problems first such as allergic skin, acne, dry skin, then melasma, blackhead,..
17. Always choose cosmetics suitable for your skin type. Because this is so important.
18. Supplement important nutrients for the skin: retinol, peptides, derma, vitamin C, vitamin E, ... with quality cosmetic lines and healthy foods.
19. Make sure that items and tools that come into contact with the face are always cleaned regularly.
20. Use beauty apps: there are many "cool" and useful skin care and monitoring apps for you to use.
21. Mental health is very important for skin: make sure to have healthy hobbies in your free time to stay positive.
22. Ensure regular sleep: because sleeping time is considered a "golden time" to restore and regenerate the skin.
>>> Quiz: Try it Determine what type of skin you have with good test.
Lip Care Tips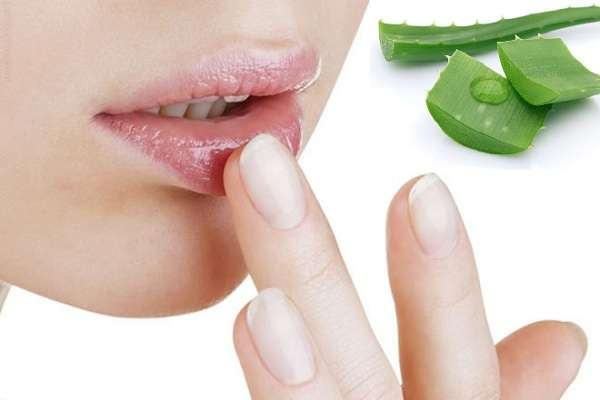 23. Absolutely do not lick your lips: licking your lips will make your lips quickly lose moisture and easily crack.
24. Chapped lips what to do? Must limit lipstick, drink plenty of water and regularly nourish lips with honey, coconut oil, lip balm.
25. Always apply a lip balm before applying lipstick: this makes the lip color smoother and the lips are also better moisturized.
26. Always exfoliate your lips every week: not only makes your lips plump, but your lipstick is also more beautiful.
27. Apply lip balm every day: at least 2 times morning/night or anytime you feel dry lips.
28. Use a sleeping mask for your lips: occasionally applying a sleeping mask for your lips will help deeply moisturize and nourish your lips.
29. Lip makeup remover with olive oil/coconut oil: this makeup remover is both safe and moisturizing for the lips.
30. Always be gentle when acting on the lips: if the lip area is damaged, the lips will easily appear wrinkles and less smooth.
31. Choose lip balms with sunscreen ingredients: this will reduce the negative effects of UV rays on the lips.
>>> Related Articles: Consulting suitable lip beautification method for you – Update the most advanced lip beauty technology today.
Tips for Body Care
32. Exfoliate regularly: use natural ingredients to exfoliate your body twice a week for a healthy skin.
33. Add a few drops of olive oil to your shower gel: your skin will be cleansed and still soft.
34. Pay attention to cleaning the back area: use a bath cotton, a bath brush to clean because this skin area is very prone to acne.
35. Body skin also needs to be moisturized: if it is not moisturized every day, the skin is very prone to dryness and aging later.
36. Use coconut oil to care for hands / feet before sleeping: in winter, this skin care tip is extremely good for your skin.
37. Remove bruises on elbows and knees with lemon: often massaging lemon juice into dark skin areas will help whiter skin.
38. Soak your feet with warm water: this is not only good for your body, but your feet are also taken care of in the best way.
39. Relax by sauna: 1-2 weeks you should steam to both relax and detox your body effectively.
40. Make time to exercise every day: exercise not only helps you have a balanced body, a healthy body, but also helps your skin look much younger.
>>> See good beauty experience: Tips to help whiten whole body with tomato - Learn a simple recipe for skin beauty from tomatoes - easy-to-find ingredients.
Tips for Eyebrow and Eyelash Care
41. Brush your eyebrows, brush your eyelashes every day: this will stimulate hairs to grow faster.
42. Use a specialized makeup remover or natural oil to remove eye and eyebrow makeup.
43. Always be gentle in removing makeup: the strong impact will cause the hairs to fall easily.
44. Eyelash care, eyebrow care every day: this will limit the loss of eyelashes / eyebrows and stimulate them to grow quickly.
45. Trim eyebrows every week: regular trimming will make eyebrows easier to fold and sharper.
46. ​​Removing makeup in the eyebrow area in parallel with removing facial makeup: many of you do not pay attention to this step, making hair follicles easily blocked and eyebrows easy to fall off.
47. Limit the use of false eyelashes: regularly attaching false eyelashes will affect the health of real eyelashes. If necessary, you should consider eyelash extensions in parallel with daily eyelash care.
48. Be careful when using eyelash curlers: eyelash curlers make your lashes curl more, but if you use too much force, the lashes will easily break.
49. Always choose oil-based mascara: using oil-based mascara not only makes eyelashes thicker and more curled immediately, but also helps eyelashes grow faster and longer.
50. Do not rub your eyes: Rubbing your eyes not only affects the health of your eyes but also your eyelashes.
>>> Good article: Advice Eyelashes that match your eyes makes it easy for you to choose the style that best suits you.
Here are 50 beauty tips Miss Tram - Natural Beauty Center want to share with you. There are new tips, there are old tips, but Miss Tram hopes to provide the most correct and useful knowledge, so that you can take better care of yourself. So hopefully this article will be useful to you. Wishing you the best of health and satisfaction with your appearance!
See More About News – Beauty Secrets By Miss Tram - Natural Beauty Center:
Top 10 Effective Acne Masks At Home
Tips for Choosing the Right Red Lipstick For Each Skin Color
Article Summary

Hottest Beauty Tips Of Women

Skin care tips

Tips for lip care

Tips for body care

Tips for taking care of eyebrows and eyelashes
Review Top Skin Care Products