This New Year, women should "LOVE YOURSELF"with Miss Tram with 3 Super Effective Skin Care Treatment following!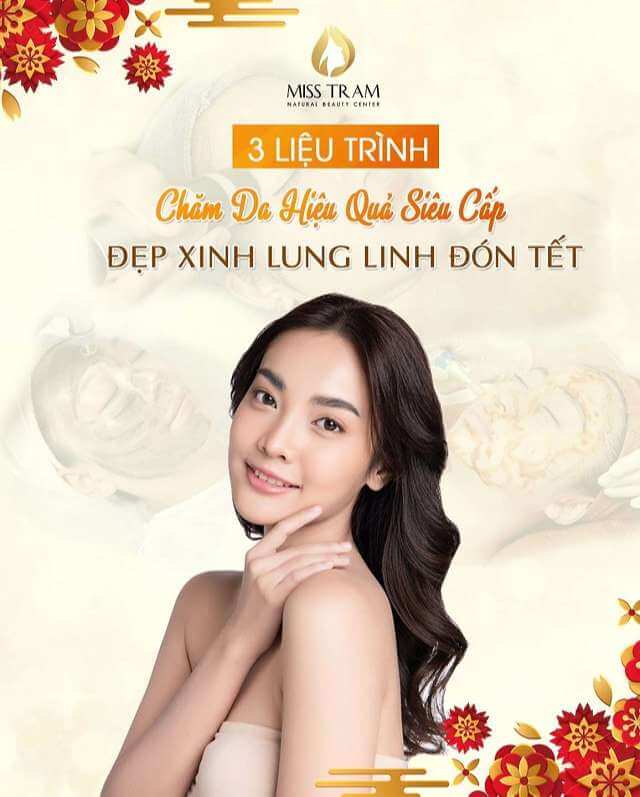 [Q-A] 3 Super Effective Skin Care Treatments Today?
No matter what season of the year, this Treatment still proves to be "hot" in the beauty community because of its great benefits:
- Producing Collagen and Elastin to regenerate skin, increase elasticity, help skin firm, rejuvenate and smooth without makeup.
- Salmon DNA essence contains PDRN (polydeoxyribonucleotide) component which is a cell growth factor that contributes to the elimination of scars, redness...
How can skin care on New Year's Day be without Carbon Laser Treatment - Because after doing it, it will help fade dark spots, whiten and radiant skin!
The procedure uses lasers with appropriate wavelengths to remove pigmentation on the skin, eliminate melasma, freckles, dark spots ...

Helps purify toxins, bacteria, dead cells accumulated on the surface of the skin.

Tighten pores, reduce darkening - melasma, contribute to accelerate the regeneration and rejuvenation of the skin.

Stimulates collagen production to keep skin plump, youthful and radiant.
Tuesday: Transplantation of Fresh Red Ginseng
Red Ginseng is a valuable medicine, with the effect of preventing aging, helping the skin to be smooth, bright white, ... Especially when combined with techniques and skin care technology at Spa, it will promote maximum effectiveness. multi.
The course helps to restore skin damage, increase elasticity, even in sensitive areas such as cheeks, corners of eyes, nasal cavity, etc.

Increase elasticity, prevent aging process, help skin become rosy, smooth, bright white.

Reduces the process of wrinkle formation, making the skin surface smooth and shiny.
With 3 super effective treatments Miss Tram VietNam The above introduction hopes to help women choose the right method for their skin. This Tet, let's be beautiful, take care of yourself more, when you are beautiful, you will create a source of positive energy to spread to everyone!
Don't hesitate to call HOTLINE 1900 7018 for advice on all your questions about the service.