Oily skin on hot days, making you uncomfortable, losing confidence, moreover, acne. So what is the cause of the greasy residue and the effective remedy? Surely you are also very interested in hearing from Miss Tram - Natural Beauty Center there.
Oily Skin Care Secrets With Olive Oil
1
What causes your skin to be oily?
Oily Skin has overactive sebaceous glands that produce more oil than usual. Not only does it make us feel uncomfortable because the face is always like an "oil pan", causing unsightly, patchy makeup, poor color uniformity, but oily skin is also easy to lose. pimples than other skin types, often with large pores, or inflammation.
Job take care of oily skin relatively difficult, because if you do not choose the right method, the skin can be more oily, or encounter other worrying problems. With practical experience, plus research from experts.
Miss Tram - Natural Beauty Center can be seen up to the present time, oily skin beauty method with olive oil is one of the safe and effective natural beauty secrets that you can apply at home.
>>> Share the secret Take care of oily skin with banana mask Very effective at home. Instructions on how to make the correct banana mask for women.
2
Amazing benefits of olive oil for oily skin
Until now, olive oil has been considered a natural moisturizer Cleanse skin, reduce inflammation, swelling caused by acne as well as soothe the sebaceous glands, limit the production of oil on the skin.
In addition, olive oil has the ability to:
Good antibacterial, against all common problems with oily skin, especially acne mụn

Rich in antioxidants: helps keep skin young, healthy and prevents skin damage

Suitable for all skin types: hypoallergenic and does not clog pores. Instead, olive oil will help clean dirt deep in the skin, sebum, remove dead skin quickly and effectively.
Here are 3 ways Beautify skin with olive oil The most popular that you can't miss:
Use extra virgin olive oil
Currently on the market there are many addresses for sale olive oil, but you should wisely choose a reputable address to use olive oil Pure because there are many types of olive oil used in cooking will not have many beneficial effects on the skin but also cause harm to the skin skin allergies half.
Doing:
Every night before going to bed, you clean your face, dry your skin, then start applying olive oil on your face for 2-3 minutes. Remember that you do not need to wash your face overnight, wait until the next morning to wash your face with warm water. Do this solution daily, your oily skin will improve quickly, at the same time, the skin will be moisturized, reduce acne and the amount of oil on the skin will be significantly controlled.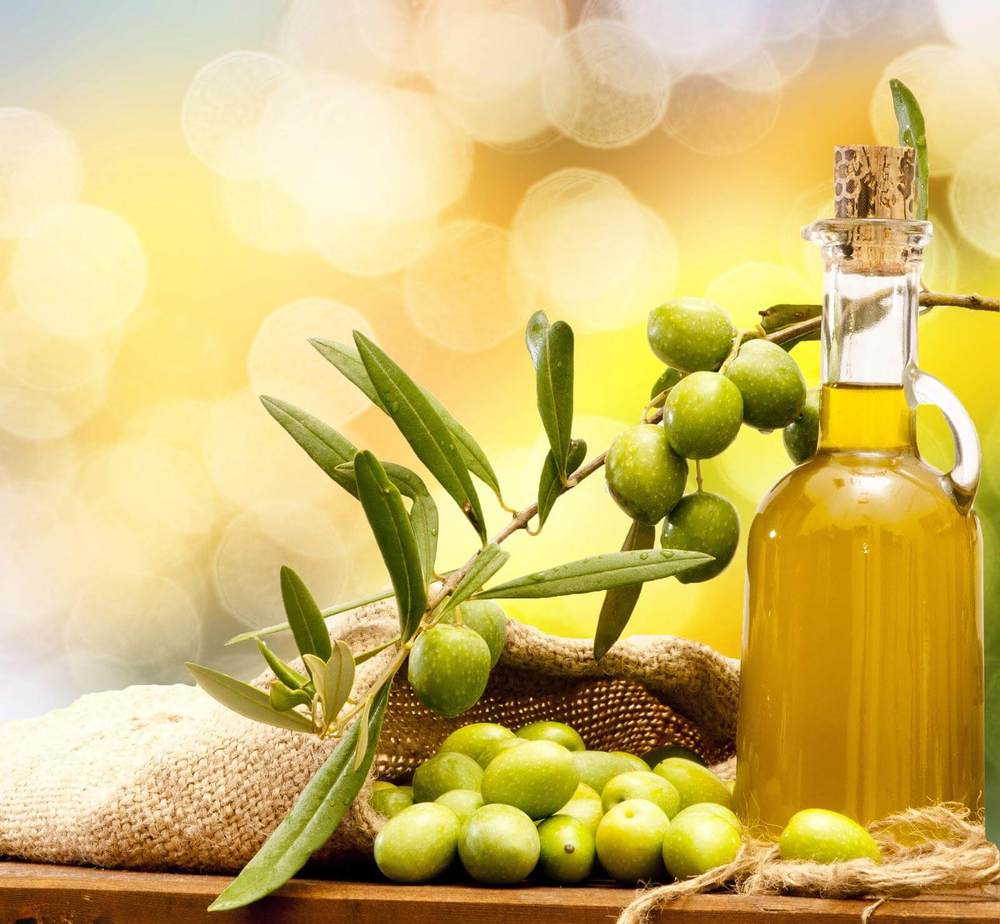 Combine olive oil and lemon juice
Lemon contains L-ascorbic acid, which has antioxidant properties Fast pore tightening , and oil control, and is also rich in antioxidants that help prevent skin damage. When combined with olive oil, these ingredients will form oily skin care recipe Natural beauty.
Doing:
You mix the mixture of lemon juice and olive oil in a ratio of 1:2, then apply it all over your face and lie down for 3-5 minutes, then rinse with warm water. Do this daily to nourish, beautify oily skin with olive oil for quick results.
Facial skin care with olive oil combined with egg white, turmeric powder
Prepare:
1 teaspoon olive oil.

1 egg white.

1 tablespoon turmeric powder.
Doing:
Beat the egg whites, mix the ingredients together well. After cleaning the skin, apply a thin layer of this mixture all over the face and then gently massage. After about 15 minutes, wash your face with warm water, avoid leaving it on the skin for a long time, making the skin shiny.
Both turmeric and egg white will help balance moisture, control sebum as well as remove dirt and excess oil under the pores. If done 2-3 times a week, the skin will have a significant improvement.
>>> Egg mask for oily skin The secret to taking care of oily skin is simple but extremely effective.
This is 3 olive oil skin care It helps to control sebum effectively but also helps to keep the skin healthy, smooth and full of life. So, start working today to quickly improve your oily skin day by day!
Article Summary

3 Olive Oil Oily Skin Care Secrets

What causes hot, greasy skin?

The great use of olive oil for oily skin

Use extra virgin olive oil

Olive oil with lemon juice

Olive oil with egg white and turmeric powder