Each has always been one of the sexiest parts of a woman's face. To always have a beautiful lips, you must definitely achieve the following criteria: lips are not dry, lips are not darkened and know how to apply lipstick.
So with the negative effects of temperature, dirt and UV rays in summer days, it is necessary to lip care how? Let's find out the secret to owning beautiful lips on sunny days through the following article of Miss Tram - Natural Beauty Center ok
Lip Care Secrets On Summer Days To Always Be Soft And Charming.
1. Exfoliate your lips
Although the skin of the lips is delicate, it produces thousands of dead cells every day. If you do not regularly remove these skin layers, the lips will be rough, dry and quickly dull.
Exfoliating lips not only cleans the lips, removing dead skin, but also supports the formation of new cells, making the lips smoother and more pink. Therefore, you need to do this lip care step 2-3 times a week.
Some recipe lip scrub at home The simplest and most effective for you: vaseline + sugar + salt, honey + olive oil + brown sugar, coconut oil + brown sugar, oats + honey, ...
2. Soften lips with rose water nước
To keep your lips soft and smooth, you need to regularly use nourishing masks for the lip skin area. And one of the new lip masks that are highly appreciated by the sisters today is the use of honey combined with rose water.
Honey is a well-known ingredient for moisturizing, making the lips softer and more glossy. And rose water (natural extract, alcohol-free) has a lot of minerals with the ability to effectively clean and remove bruises. This unique combination will help improve the brightness of the lips very well.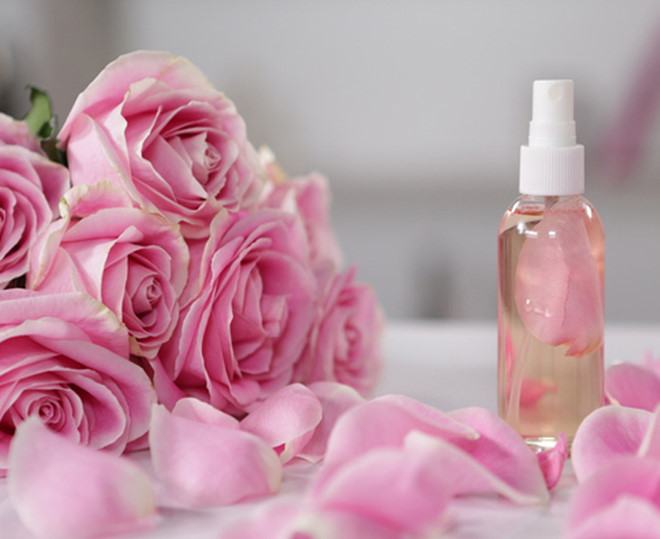 Using:
Step 1: Mix pure honey and rose water in the ratio 1:1

Step 2: Clean and gently massage the mixture onto the lips.

Step 3: Leave overnight and wash off the next morning.
3. Always wear lip balm
Lip balm They are considered one of the "separate objects" of the lips, because they not only keep the lips soft, but they also help you apply lipstick to a more beautiful standard color.
Most lip balms contain many nutrients, which moisturize and improve lip color. Therefore, work hard to apply lip balm daily, especially after removing makeup and before lipstick so that the lips are provided with the most moisture. In addition to lip balm, there are many other effective methods, please see Secrets of Moisturizing Lips Simple, safe, helps lips stay plump.
4. Pay attention to your diet
Did you know, when the body lacks substances, the lips are always the first part to be affected? If you take care of and nourish your lips carefully but they are still often dry and dull, the cause may be your own nutrition is not guaranteed.
Therefore, make sure to always drink enough water every day and add lots of vegetables and fruits – this is a rich source of vitamins and minerals, helping to keep your lips rosy and smooth.
Besides, according to research, milk and dairy products have the ability to improve dark lips very well. So for those who have dark lips, add milk to the daily menu.
5. Choose lipstick with sunscreen ingredients
In the summer, the strong amount of UV rays in the sun is a major cause of dark and dry lips. However, specialized sunscreen products for lips are not diverse and popular. Therefore, you should choose lipstick lines (lipstick, balm or lip balm) with high sun protection index to protect lips more effectively.
In addition, always use a mask, wide-brimmed hat to protect your lips from the effects of dust and smoke when going out. Because fine dust is also a cause of dry lips quickly.
6. Learn how to use lipstick
Any woman often uses lipstick. But to make lipstick in the most beautiful way, not everyone knows. Some tips to use lipstick to help your lips always beautiful naturally:
Choose bright lipstick tones such as red-orange, peach, nude, coral colors, etc. to keep your face fresh and natural.

Blur lip liner to create the effect of lips that are both plumper and softer, more attractive

Using a light lip gloss will help conceal the lip lines effectively, creating a feeling of smoother and fuller lips.
>>> Related posts: The Secret to Fixing Dry Lips - Experience shared from lip tattoo experts.
7. Lip makeup remover
Removing makeup for lips is a very important step, especially with women's daily lipstick habits. To ensure that the layers of lipstick and dirt are thoroughly cleaned, you need to use specialized makeup remover products. Because if you use a normal wet towel, the lipstick residue will stick to the lip lines, making the lips gradually dry and dark.
In addition to using a specialized makeup remover, you can also use natural oils such as coconut oil, olive oil to remove makeup for your lips, which is also very effective.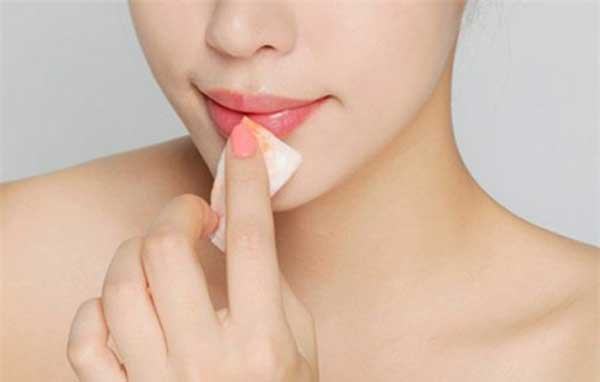 To own a beautiful lips in summer days, in addition to regular lip balm from the inside out, you also need to always protect yourself from the sun carefully to effectively prevent the effects of UV rays. In particular, always make sure to choose quality lipstick lines, because as long as the ingredients are available, your lips will be greatly affected.
Hope the above sharing of Miss Tram - Natural Beauty Center will be useful to you. Wish you always have a beautiful lips!
See More About News – Beauty Secrets By Miss Tram - Natural Beauty Center:
When Should You Care About Skin Aging
Top 12 Beautiful, Impressive Lipstick Colors Make Men "Fall" In A Moment
How to Choose to Buy Smart Cosmetics – The Difference Between Expensive & Cheap Cosmetics