Owning a healthy skin, Smooth white This is what every girl wants, but now many of you are suffering from a situation uneven skin tone. So what is the cause? And how to overcome this drawback? Let Miss Tram - Natural Beauty Center help you with the steps Skin Care uneven color!
Steps To Take Care Of Uneven Skin Color At Night Before Sleeping
Step 1: Clean your face properly
One of the reasons why skin Can't even color it's because of you facial hygiene right way. Some of you even skip this most basic face wash step. After a tiring day of work, the first thing to do is to wash your face with cool water or if possible you can combine it with cleanser with essences Deep cleansing for skin.
Washing your face regularly will help you get rid of sebum, Dirt on face skin and create a feeling of comfort, refreshment and alertness after a long day of work. (What should I do if my face is allergic? Allergic skin care the right way, safest for women).
Step 2: Exfoliate 1-2 times/week
Cells on the skin It is also one of the factors that cause the skin to become dull, rough, lifeless. What's more, if you don't regularly erase dead skin, your skin is also very difficult to absorb nutrients from the Skin care products No matter how much you apply it, the result is the same.
Therefore, make it a habit kill death celk at home weekly, at least once a week to deeper clean the skin but also help the skin tone gradually over time too! A small note, when exfoliating, you should gently massage your hands to avoid damage to the skin!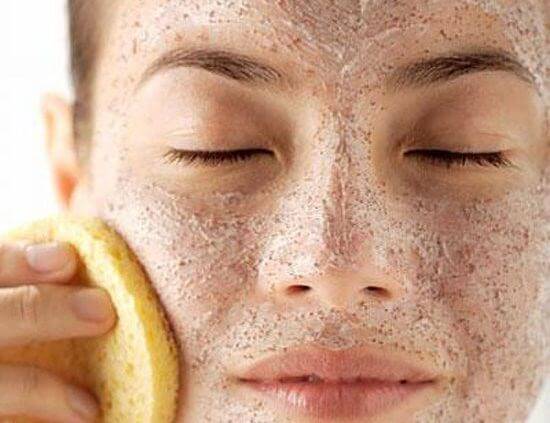 Step 3: Apply a nourishing mask
Next Clean facial skinWhen exfoliating, the dirt and sebum that accumulates deep inside the pores is also the cause of your skin being dull and lifeless. Many dermatologists always encourage women to apply a mask at least 1-2 times a week as a "detox" step for brighter, smoother skin.
You can buy all kinds of mask paper contains many crystals moisturizer, whiten skin, deep clean sạch... or to save money, you can use natural ingredients to make face masks. Some popular masks you can make yourself at home are: Yogurt mask combined with turmeric, egg white mask, cucumber mask, fresh milk mask without sugar with green tea trà,…
Step 4: Intensive moisturizing
After step nourishing mask will be the step Intensive moisturizing. Usually, your skin is dry, dull is a sign that your skin is severely lacking in water and what you need to do now is intensive moisturizing to provide water to the skin.
When your skin is fully hydrated, it will automatically tighten, smooth, healthy and whiter. You should prioritize lotions or serums that contain hyaluronic acid (HA) - this active ingredient has the ability to hold 1000 times more water than its weight.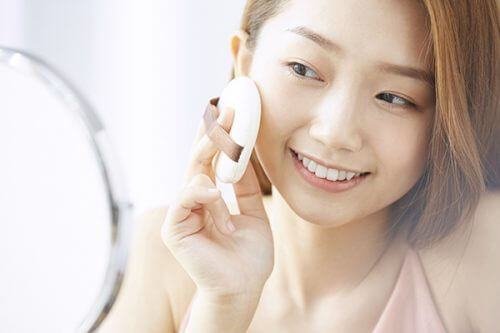 Step 5: Use whitening cream
Miss Tram - Natural Beauty Center recommend using type White skin cream rich in vitamin C. Because Vitamin C is considered one of the divine active ingredients for skin care, it helps to brighten and even skin tone, fade dark spots, anti-aging for more even and radiant skin.
Therefore, if you find that your skin is in a dull, pale state, immediately add nourishing products with this ingredient to it. skin care routine.
Besides vitamin C serum, you can also use masks, creams or lotions containing vitamin C which also have positive effects on the skin.
These are the 5 most basic steps for you to fix your uneven skin tone at home without spending too much time. Wishing you a healthy skin full of vitality. (Disclosure to you about the process skin care after squeezing acne safest, most effective, widely applied today).
See More About News – Beauty Secrets By Miss Tram - Natural Beauty Center:
3 Very Effective Ways To Whiten Facial Skin For Men
Tips to whiten your face effectively from nature
Article Summary

Steps To Take Care Of Uneven Skin Color At Night Before Sleeping

Proper facial hygiene

Exfoliate 1-2 times/week

Apply a skin care mask

Intensive moisturizing

Use whitening cream
Review Top Skin Care Products